Arthro-7 Overview
Arthro-7 is a joint nourishment and clinically-proven product that claims to support joint comfort. In less than two weeks, Arthro-7 claims to start showing some positive results. Since it entered the market, over eight million bottles have been sold making it the best-selling product. If joint discomfort is frustrating you, consider using this product and resume to enjoy doing things you love.
Manufacturer Information and Claims about Arthro-7
The manufacturer of Arthro-7 supplement is known as U.S.Doctor's Clinical. Over 50 million Americans struggle with joint discomfort among other mobility conditions. Arthro-7 claims to improve* their joint health in just two weeks. Besides supporting the health of joints, it claims to nourish cartilage and alleviate discomfort giving the user the flexibility and mobility they need. According to a clinical study, approximately 75 percent participants reported joint comfort and mobility improvement after using Arthro-7 for three months. Most of the participants experienced positive results after using the products for only two weeks. The study results were published in the Nutrition and Dietary Supplements and the Peer-reviewed Journal.
Arthro-7 Ingredients List
This is how the supplement works through its ingredients:
Collagen – Promotes* the mobility of joints and joint cartilage nourishment
Vitamin C – Useful in collagen formation and joint cartilage nourishment
Methylsulfonylmethane (MSM) – Helps in joint tissue rejuvenation, promotes* joint mobility, and joint cartilage nourishment
Cetylmyristoleate (CMO) – Works to relieve joint discomfort naturally
Bromelain – Breaks down proteins to rejuvenate joint tissues
Lipase – Helps in the absorption of compounds such as CMO
Turmeric – Used in joint support products for its ability to relieve joint discomfort
The Advantages of Arthro-7
It may help with joint cartilage nourishment
It may help rejuvenate joint cartilage
Promotes* joint mobility
Helps relieve joint discomfort
The Cons of Arthro-7
Some users have reported some aches even after using U.S. Doctor's Arthro-7 for over 12 weeks
One can purchase U.S. Doctor's Arthro-7 online only
Some users have an issue with the pricing
Other users have reported noticing no difference even after using the supplement as directed
FAQs
How Should Arthro-7 Be Used?
The directions for using this product are provided on the label, therefore, be sure to read it. First of all, U.S. Doctor's Arthro-7 is meant for adults only. You are supposed to take two capsules two times per day for about two weeks. Reduce* your dosage to two capsules daily once you've begun noticing some positive results.
Possible Side Effects
There might be some mild side effects.
Final Verdict
Arthro-7 is a comprehensive formula manufactured using clinically proven ingredients. It claims to provide complete joint comfort improvement within two weeks of right usage. Besides helping with joint comfort, it may help reduce* stiffness and swellings among other joint related issues. From the look of things, Arthro-7 is a joint supplement worth giving a try. Although some users have complained about its pricing, there are possible benefits. Children below eighteen years shouldn't use this product. Additionally, lactating and pregnant mothers are warned against using Arthro-7 and should talk to a health provider first before using the
Bones are connected by joints, which allow us to move with ease. Joint damage can cause pain preventing you from doing the things you once loved. Many conditions lead to joint pain from aging to an untreated sports injury. A quality joint product may help repair existing tissue damage and also promote stronger joints, less susceptible to future degeneration.
Below you'll find some of the most effective joint pain supplements on the market today, in our opinion.
Our Top Joint Pain Relief Choices

Fight Joint Pain and Inflammation*
Prevent Recurring Damage*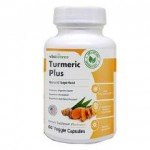 Fight Joint Pain and Inflammation*
Prevent Recurring Damage*
Fight Joint Pain and Inflammation*
Prevent Recurring Damage*
Fight Joint Pain and Inflammation*
Prevent Recurring Damage*
Fight Joint Pain and Inflammation*
Prevent Recurring Damage*