Relief Factor Overview
Relief Factor is a product specifically designed to deal with inflammations that are as a result of muscle and joint pain. This supplement has a combination of high-quality ingredients that support healthy positive response when it comes to lowering discomfort and responding to inflammation. This review provides you with adequate information concerning Relief Factor. Therefore, before making any hasty decision, it is important that you go through the review in order to establish the authenticity and efficiency of the product prior to its purchase.
How Relief Factor Works?
Relief factor was purposefully created to assist your body fight inflammation that results to muscle and joint pain. Relief Factor is a potent natural supplement solution, which assists chronic injury patients. The product is as a result of several tests conducted by a team of doctors whose intention was to come up with a tested and proven natural alternative of reducing inflammation. Hence, Relief Factor provided a solution that would help deal with the harmful and dangerous over-the-counter pain medication that many people indulge in that are not safe.
Relief Factor Ingredients
Softgel
Fish oil Omega 3 (DHA and EPA) – Supports the modulation of gene expression that is involved in ensuring healthy inflammatory balance. It also assists in tissue repair, allowing normal pain response that promotes healing.
Capsules: Turmeric
Curcuminoids – It provides curuminphytosome, which is responsible for enhancing bioavailability and absorption. Thus, ensuring that it provides maximum support to promote pain response from several pathways and healthy inflammatory balance.
Resveratrol – It is a potent antioxidant that offers a broad spectrum support for the blood vessel health and normal body inflammatory response.
Epimedium (Aerial)
Icariin – Supports normal production of the inflammatory factors from the genetic level. It also helps in the maintenance of nitric oxide level, which supports healing and blood flow.
Japanese fleeceflower (root)
Relief Factor – Advantages
Ingredients used to formulate the product are natural and pure
Supports healthy response to lower discomfort and inflammation
Formulated conveniently for three capsules in each packet
Supports healthy muscles and joints
Relief Factor – Disadvantages
The supplement is relatively expensive, goes for $49.95
The product responds differently to different individuals, it may take a short time to see the results in some individuals.
It is sold without any specific money-back guarantee
Dosage Instructions
Although their official website doesn't clearly indicate the dosage required for this supplement, the manufacturer possibly suggests that you should take one softgel and two capsules each day. No further details are provided with respect to the dosage time, however, the most appropriate time would probably be early in the morning.
Relief Factor Side Effects
Considering the fact that relief factor contains fish oil and soy, it is highly advisable that individuals who have an allergy to soy or shellfish refrain from consuming Relief Factor supplements. As a safety precaution, it is advisable to first consult your medical practitioner before making the decision of consuming the supplement especially for the lactating, pregnant, food allergies, if under medication or having a pre-existing medical condition.
Final Verdict
The manufacturer of this product has managed to make a unique treatment that relieves joint pain. The ingredients that have been used in the formation of this product are natural and pure, not leaving out the fact that its key substances play a positive role when it comes to lubricating and warming the joints. On the lower side, the product is expensive considering that the consumers get automatic subscriptions to the monthly supply.
Apparently, Relief Factor has a lot of positive customer testimonies and reviews that have been featured on the brand's official website. There are also other external reviews that can confidently ascertain the effectiveness of the product and gain a better understanding of it.
Below we have ranked the best joint supplements to make it easy for you to find effective and safe products. The ranking is based on crucial factors like potential to alleviate joint pain, potential to promote joint cartilage and tissue regeneration, potential to prevent recurring damage, potential to improve overall joint health, and quality of ingredients. In the end, we were able to come up with the bottom-line value of each product.
Our Top Joint Pain Relief Choices
Fight Joint Pain and Inflammation
Fight Joint Pain and Inflammation
Fight Joint Pain and Inflammation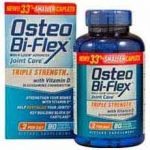 Fight Joint Pain and Inflammation
Fight Joint Pain and Inflammation
Fight Joint Pain and Inflammation