Omega XL Overview
Omega XL is manufactured by the company Great Healthworks and is a brand of a supplement designed to help alleviate joint pain and inflammation. It is sold through the company's website. The information is presented to the consumer in a succinct and straightforward manner and the website also offers a video describing how the product is made.
Omega XL is unique in that it contains patented lip extract that differentiates it from other products of its type since it has none of the common side effects of standard fish oil. The site is professional in appearance. Omega XL is packaged in a bottle of 60 soft gel capsules with an introductory offer of two bottles for $49.95, half the normal price for two bottles. There is a 90-day risk-free unconditional money back guarantee and a referral program offers a future discount if one refers another person who purchases the product.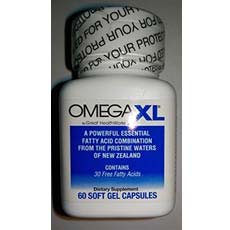 Omega XL: Product Description
Omega XL has comprised of an oil extract garnered from green lipped mussels in New Zealand enabling it to claim what is thought to be a greater degree of purity. Many studies have shown the benefits of omega-3 free fatty acids in reducing* inflammation and in producing a variety of other effects such as lowering blood pressure and offering powerful heart-health benefits critical to reducing* the risk of heart disease. Omega XL's patented oil marine complex, PCSO-524, in particular, is pure, contains no levels of harmful toxins or PCBs and has demonstrated, clinically proven evidence of reducing* joint pain associated with inflammation and inflammatory conditions without side effects.
Omega XL Ingredients
The official website lacks detailed information about the ingredients present in Omega XL. It just mentions that it contains up to 22 times more omega-3 free fatty acids than regular fish oil. What we found at the time of writing this review is this line – " EPA – 18% and DHA – 12% omega-3 fatty acid blend."
Omega XL and Larry King
It seems good to watch Larry King, a television and radio host, voice actor and comedian saying so much good about Omega XL. However Larry King doesn't only endorse Omega XL, but many other products like BreathGemz. Does this mean Mr. King is just a part of Omega XL endorsement?
Good about Omega XL
Source of this oil extract from one of the cleaner and more pure parts of the world
There is a 90-day money back guarantee
Detailed video describing where the source of the product and how it is made
Discount prices are offered
Easy to swallow capsule
No common side effects
Does not interfere with other medications
Bad about Omega XL
No customer testimonials except from a well known but paid spokesperson
Omega XL is only available online
Company assumes a base knowledge about omega-3 free fatty acids and provides no education about them including describing the basic need for them or studies or clinical research
Only one offer and one quantity available for purchase
Ingredients are not specifically listed
Omega XL – The Bottom Line
Omega XL appears to be a legitimate choice to supplement the body's needs for omega-3 free fatty acids. Its natural source is attractive and its patented formula backed by research seems credible. However, its website alone does not contain sufficient information to educate a person on the need for the product in general so more reading and education is suggested before use.
A note to our readers: LegitScript
was sourced in the gathering of information for this product overview.
LegitScript
is a verification and monitoring service that has found that this product may be the subject of regulatory action or marketed by unsupported claims.
Below we have ranked the best joint supplements to make it easy for you to find effective and safe products. The ranking is based on crucial factors like potential to alleviate joint pain, potential to promote joint cartilage and tissue regeneration, potential to prevent recurring damage, potential to improve overall joint health, and quality of ingredients. In the end, we were able to come up with the bottom-line value of each product.
Our Top Joint Pain Relief Choices

Fight Joint Pain and Inflammation
Fight Joint Pain and Inflammation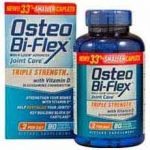 Fight Joint Pain and Inflammation
Fight Joint Pain and Inflammation