In This Review
What is Burner Shake?
Burner Shake is a meal replacement product that promises to help you manage your weight effectively. It claims to enable you to attain the slim body shape that you always desire. It helps to address various issues such as fatigue, low energy, and food cravings.
This product is rich in nutrients and can be used as a meal replacement product. It has high protein content and low calories. It works by increasing your metabolism, boosting your energy, suppressing your appetite, and keeping you full.
It is available on the brand's website. It comes along in three flavors namely Strawbery, Vanilla, and Chocolate Flavor.
Burner Shake is produced by Astral Nutrition Company based in the UK. The company aims at enabling you to push past your limitations. They claim that their in-house nutrition experts create their Burner Shake.
They claim that it is the most cutting-edge shake on the market today that is backed by research and clinical studies. They produce this product from potent natural ingredients. It comes in a great taste that will enable you to get the most out of your weight loss program.
How Does Burner Shake Rate?
Overall Rating: 3.8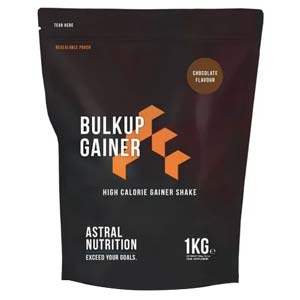 Burner Shake
Brand Highlights
The brand has an imposing line of sports nutrition products.
Burner Shake uses clinically proven ingredients in its formulations.
They are committed to providing top-notch, original goods.
It is known for developing and releasing the most cutting-edge products.
Key Ingredients
Green tea extract
Iodine
Chromium
Inulin
L-carnitine
Glucomannan
Pros
It may help you to attain a slim body shape.
It is ideal for use by both men and women.
It may help to increase your energy and metabolism and curbs cravings.
It may help to keep you full for a long duration.
Cons
It is not ideal for individuals who are lactose intolerant.
---
How Does Burner Shake Work?
This product delivers the intended results through the potency of its ingredients. It utilizes a fast-thicken formula technology that gives you a feeling of fullness after consuming this product. This helps to reduce your hunger cravings and in turn, reduce your caloric intake.
It improves your metabolism as well as increases your energy levels. This helps to increase the rate at which body fat is burned down.
Burner Shake Ingredients – Are They Safe and Effective?
Here are some of the ingredients used in this supplement:
Green tea extract
Green tea extract has numerous health benefits and helps to boost your metabolism[1].
Iodine
Iodine improves your metabolism level and supports healthy thyroid function.
Chromium
Chromium aids in the burning down of consumed nutrients[2].
Inulin
Inulin is prebiotic that helps to support healthy weight loss.
In our comprehensive article on KOS Plant Based Protein Review , we thoroughly documented the presence of this ingredient in another health supplement, providing detailed insights and analysis.
L-carnitine
L-carnitine is an amino acid that helps in the mobilization and elimination of body fats[3].
Glucomannan
Glucomannan helps to promote a feeling of satiety by reducing your caloric intake.

FAQ's
Q: How do I use this Burner Shake?
A: You should add two scoops of this Burner Shake powder to a shaker cup filled with 400-500ml of water. Consume it as immediately as possible after shaking it well. Take this supplement once a day to replace your breakfast or lunch.
Q: What are the precautions when using this product?
A: You should use this product according to the given instructions only unless directed otherwise by a healthcare practitioner.
Q: How long before I see any improvements?
A: The manufacturer does not give the exact duration you should expect to note a change in your body. However, they claim that this product delivers optimal results on regular use within three months.
Q: Are there any Possible Side Effects of Burner Shake?
A: The manufacturer claims that they do not include any ingredient that might lead to any side effects. However, this product contains milk-based protein that might result in some discomfort to those who are intolerant to lactose. Also, it might lead to short-term bloating.
Q: Does Burner Shake Really Work?
A: This product appears to deliver a weight loss effect due to its ingredients. However, it is important to research it to ascertain this.
What Do the Reviews Say?
Works, but not as well as advertised. The first few doses were promising, but the effects seem to not last long, and you kind of feel hungrier after you come down.
~ Mia
Conclusion
Burner Shake promises to help you manage your weight more efficiently and safely. It claims to achieve this by nourishing your body with essential nutrients, increasing your metabolism, suppressing your appetite, boosting your energy, and giving you a feeling of satiety.
It promises to achieve miraculous results within a short period. However, to prove this, you have to research more about it, especially the ingredients used. This will help you to know more about its safety and effectiveness.
You might want to consider Burner Shake to supplement your weight loss program, and the results might surprise you as well. However, it is probably not the best on the market. Other supplements are promising to help you achieve your weight loss goals more efficiently.
To know the best product, you have to make your choice between all these supplements, and you can only achieve this by researching more. Also, you can consult a specialist on the same.
Below you'll find some of the most effective weight loss products on the market today, in our opinion
Our Top Rated Weight Loss Shakes
Verdict on Claimed Benefits: Below is our summary of the available evidence for the claimed benefits of below mentioned weight loss shakes, and juices based on the available research:
Ikaria Lean Belly Juice | Advanced Superfood Complex

Supports Weight Loss*
Gold Star Evidence
Increases Metabolism*
Gold Star Evidence
Promotes Healthy Digestion*
Gold Star Evidence
Improves Bowel Regularity*
Strong Evidence
PhenQ Complete Meal Shake | Weight Loss Support
Provides Complete Nutrition*
Gold Star Evidence
Suppresses Appetite*
Gold Star Evidence
Controls Food Cravings*
Gold Star Evidence
Boosts Metabolism*
Strong Evidence
Lanta Flat Belly Shake | Metabolic Superfood Formula
Supports Digestive Health*
Gold Star Evidence
Helps Reduce Belly Fat*
Strong Evidence
Control Blood Sugar Levels*
Strong Evidence
Provides Essential Nutrients*
Strong Evidence