In this article, you will find out a criminal case that involves Xenadrine. Whether we can still trust it after that incident or not, that's what this article wants to find out.
Dare to Know the Truth behind Xenadrine
Two Canadian teenagers, Kimberly Brooks and Monique Ishikawa, were killed in a car accident. It was in May 1998 when another car hit them from behind at 100 mph, as they were driving across the border. The suspect was an American woman, Julia Campagna-she was charged with manslaughter. However, in September 1999, she was acquitted by a British Columbia Supreme Court on the grounds of mental illness. Her lawyers stated that the weight loss* supplement (Xenadrine) she was taking made her psychotic and urged her to drive faster as she became delusional and started hearing voices at the time of the accident.
Thus, Campagna, together with the families of the two teenagers, have filed lawsuit against Cytodyne Technologies, Xenadrine manufacturer.
This incident had put Xenadrine into trial and in the hot eyes of supplement critics around the globe. Its credibility is put to test. Is it safe to take Xenadrine anymore? This article will examine the Xenadrine reviews made for the past few years after the 1998 incident.
Wrong Combination
Experts had concluded that what made Xenadrine the number one suspect in that accident is its wrong combination of ingredients. Its main ingredient is caffeine but it has another ingredient that when combined with caffeine, terrible things can happen. That ingredient is ephedrine.
According to various Xenadrine reviews, when an ephedra-based chemical is mixed with synergistic elements such as caffeine, it can make a speed cocktail which can bring symptoms of mental disorders.
Wrong Ingredients
Actually, its main ingredient, caffeine, is not a weight-loss substance-it's an energy boosting element, whereas the product's primary goal is to assist its consumers to total weight loss*.
Another mistake is the inclusion of ephedrine. According to the Food and Drug Authority, this ingredient is proven to have dangerous side effects. The FDA recorded ephedrine-related health cases from 1993 to 2000. They recorded 69 strokes and 32 heart attacks-with a total of 81 deaths. The recent fatal death was in February, a 23-year-old Baltimore pitcher died of heatstroke and it was found out that he was taking a weight-loss supplement with ephedrine.
Since the 1998 Xenadrine incident, FDA has been warning about ephedrine. They are constantly reminding consumers to check the label before using any supplement.
Uncertainties
Since the 1998 case, Cytodyne Technologies have been explaining themselves. They keep on telling the public that they should read and follow the instructions given in the product's label. They also warn those people who could be at risk when they take the product: people with liver problems, diabetes, high blood pressure, nervousness, seizure disorder, depression, anxiety, thyroid problems, stroke, psychiatric disease, prostrate pheochromocytoma and cardiac arrhythmias.
However, a study was made at St. Lukes-Roosevelt Hospital in New York. There, they examined 35 healthy people whom they provided with ephedra-supplements. 8 of these participants dropped out because of serious side effects that include high blood pressure, palpitations and chest pain.
Thus, a lot of Xenadrine reviews have warned consumers not to take it because of the uncertainty it could bring to people's health.
Below you'll find some of the most effective weight loss supplements on the market today, in our opinion.
Our Top Rated Diet Pills

Effectiveness In Addressing
Helps Meet Weight Loss Goals
Promotes Appetite Suppression
Effectiveness In Addressing
Helps Meet Weight Loss Goals
Promotes Appetite Suppression
Effectiveness In Addressing
Helps Meet Weight Loss Goals
Promotes Appetite Suppression
Effectiveness In Addressing
Helps Meet Weight Loss Goals
Promotes Appetite Suppression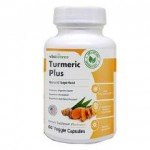 Effectiveness In Addressing
Helps Meet Weight Loss Goals
Promotes Appetite Suppression