Lipoplex Overview
Lipoplex capitalizes on the media coverage and consequent popularity of Hoodia Gordonii. Among other media outlets, "NBC Today" and "60 Minutes" have covered this ingredient. The Lipoplex official product website uses a quotation from O Magazine (Oprah Winfrey's publication) to entice buyers: "Deep in the heart of Southern Africa's Kalahari Desert may lie the secret to weight loss."The "may" in that sentence is particularly relevant since the jury is still out on the effectiveness of Hoodia. While clinical studies have shown promising results, many scientists want to debunk the myth surrounding this South African herb.
Little is known about Lipoplex, and the official product website is particularly uninformative. It does not include a full list of ingredients and relies on the popularity of Hoodia to sell itself. Although Lipoplex offers a free trial, several customers maintain that this is a rip-off.
They complain that it is difficult to cancel the expensive, automatic-enrollment membership. Some have had to cancel their credit cards because they could not untangle themselves from this company.
Lipoplex – Product Description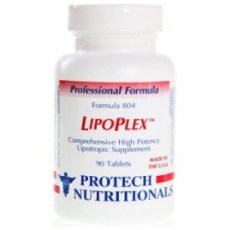 Although Lipoplex advertises itself as a fat burner, the only known ingredient, Hoodia Gordonii, is an appetite suppressant (not a fat burner). It is derived from a South African plant known for treating indigestion and infection.
Additional folklore adds that it is used as an appetite suppressant for South Africans on long hunting trips. Hoodia Gordonii has been shown effective in clinical trials. However, scientists believe there is not sufficient evidence to prove that Hoodia Gordonii is actually an appetite suppressant when used by humans.
The most convincing studies were conducted with rats. Furthermore, Hoodia Gordonii is expensive and difficult to obtain. Many "Hoodia" products do not contain real Hoodia. The Lipoplex website does not offer a full list of ingredients. The fine print does warn to discontinue use if nausea, sleeplessness, or nervousness occurs. This could be an indication that a stimulant is also included.
Lipoplex Advantage
The official product website offers a free trial.
The website displays positive customer testimonials.
Hoodia Gordonii has been shown effective in clinical trials.
Lipoplex – Drawbacks
The website is uninformative.
The free trial may lead to unwanted charges.
There is a debate in the scientific community about the effectiveness of Hoodia Gordonii, Lipoplex's main ingredient.
Lipoplex may cause side effects.
A full list of ingredients is not available.
Lipoplex – The Bottom Line
Customers may approach Lipoplex cautiously because of its uninformative website. There are many Hoodia weight-loss products on the market that are more open about their recipes. Lipoplex comes with a warning about possible nausea, sleeplessness, and nervousness.
The makers of Lipoplex advertise their product as "stimulant-free," but those side effects paint a different picture. Another claim—that Lipoplex is a fat-burner—is suspect because its sole known ingredient is an appetite suppressant, not a fat burner. It's best to know what you're getting into before taking a weight-loss supplement, and Lipoplex is a complete mystery.
Our Top Recommended Diet Choices
When it comes to diet supplements, one product definitely does not fit all. We polled experts to get their top picks—so you know that these products will really live up to their claims. Convinced yet? Good. Below you'll find some of the most effective weight loss supplement, diet pill, keto supplement and diet plan in their respective categories which are rated #1 on the market today, in our opinion.
Our Other Weight Loss Products You Must Explore!
*Results may vary based on individual user and are not guaranteed. Exercise and proper diet are necessary to achieve and maintain weight loss and muscle definition.