About Tiger Balm
Tiger Balm is a natural topical pain reliever ointment made from herbal ingredients. Tiger Balm is produced and marketed by Haw Par Healthcare, a Singapore based company. The manufacturer claim that the ingredients used to make this topical relief cream are on a "secret" herbal formula that dates back to ancient Chinese emperors (18th century). According to modern research, Topical medications have proven to be a very effective treatment options, for persons who can't take oral medications for one reason or another.
Tiger Balm has been used for relieving pain caused by aching backs, joint pain caused by arthritis, pain resulting from muscle stiffness and strains. Some customers also claimed that Tiger Balm relieved headaches, sinus congestion, and discomfort from mosquito bites.
Manufacturer Information
Tiger Balm is produced and marketed by Haw Par Healthcare, a Singapore based company. It is available in over 70 countries worldwide.
Key Ingredients in Tiger Balm
The manufacturer claimed that the ingredients used to make this topical relief cream are on a "secret" herbal formula that dates back to ancient Chinese emperors (18th century). However, we found out that the active ingredients in the topical cream are;
Camphor – Camphor is used as a treatment for rheumatism and other inflammatory conditions. It has been used traditionally to produce a soothing, warm sensation that helps to counter the pain. Camphor is believed to increase* blood circulation to the tissues, thereby speeding up the healing process.
Cajuput oil – Cajuput has antiseptic properties. It has been used since time immemorial to relieve the discomfort resulting to rheumatism, sore ligaments, pulled muscles, bruises, sprains, muscle tension, low back pain, sciatica and slipped disk.
Clove oil – Clove oil is believed to have strong disinfecting properties. It works by warming the skin and thereby reducing* skin swelling. It is used in Tiger Balm due to its aesthetic qualities. It also has insect repelling properties.
Menthol – Menthol is a natural extract of peppermint oil or other mint oils. It has been popularly used as a pain reliever for rheumatism and arthritis due to its local anesthetic and counterirritant qualities.
How Does it work?
Tiger is a topical relief cream that is applied directly to the area experiencing pain. The unique blend of herbal ingredients is quickly absorbed into the body to produce a warm, rubbing sensation that relieves pain and swollen muscles.
Price of Tiger Balm
The price varies from retailer to retailer. Tiger Balm also comes in different types. There is an option for analgesic balms, ointments and liniments and this also affects the pricing. Nevertheless, the pricing ranges from $18-$45 on average. This price may be affected by local exchange rates.
Tiger Balm Advantages
It sells over 20 million jars each year to destinations in over 70 countries.
Ideal for people who can't take oral medications
Topical medication means quick action on paining area
Has a favorable reputation and customer feedback
Tiger Balm Disadvantages
Ingredients not listed on the product packaging
Cause irritation to some skin types
Lots of counterfeits are available
How to use Tiger Balm for better Results?
For optimal results, simply apply liberally and gently on the affected area. Slowly massage and palpate the area until it is completely absorbed. Repeat this process 3 to 4 times a day as necessary. NB: For children less than 12 years old, consult your caregiver a doctor before use. Sportsmen and women are advised to use before or after exercise to help soothe aching muscles, muscle strain and stiffness
Is there any Side Effects of Tiger Balm?
This product should work for you, just perfectly unless you have side effects. The strong smell of the product may have an irritating effect on your nose and a burning sensation in the eyes. Avoid using this product on the broken or sensitive skin.
Tiger Balm Warnings
Do not use on open cuts and bruises
This product is for external use only
Avoid contact with mouth and eyes. In case of contact, rinse with lots of water and visit your caregiver is irritation persists
Do not use on children below the age of 12 unless you are under instruction from a caregiver.
Final Verdict
Tiger Balm can be purchased over-the-counter or readily on the internet. Since this is a fast acting remedy to pain caused by arthritis, it will be very useful for anyone suffering from joint pains and muscle soreness. Highly recommended.
Bones are connected by joints, which allow us to move with ease. Joint damage can cause pain preventing you from doing the things you once loved. Many conditions lead to joint pain from aging to an untreated sports injury. A quality joint product may help repair existing tissue damage and also promote stronger joints, less susceptible to future degeneration.
Below you'll find some of the most effective joint pain supplements on the market today, in our opinion.
Our Top Joint Pain Relief Choices

Fight Joint Pain and Inflammation*
Prevent Recurring Damage*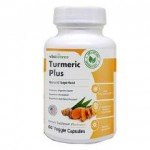 Fight Joint Pain and Inflammation*
Prevent Recurring Damage*
Fight Joint Pain and Inflammation*
Prevent Recurring Damage*
Fight Joint Pain and Inflammation*
Prevent Recurring Damage*
Fight Joint Pain and Inflammation*
Prevent Recurring Damage*