Vysera CLS Overview
Vysera CLS is one of the top rated weight loss* supplement out there in the market that has been referred to as a "Miracle Pill". One can read on the official website that the capsule can enable you to eat a whole donut and yet only absorb a fraction of its content in calories.
Vysera CLS Manufacturer
On the official Vysera CLS website, there is a little logo at the top left corner where it is mentioned that the manufacturer is Bremenn Clinical. There are no contact detail on the Vysera CLS website itself but by doing a search you can easily find the Bremenn Clinical's website.
Even on the company's website, you will not get information about their address, the place where they manufacture their products or any contact to a specific person. That said you will be provided with a phone number to call in case you want to know more about them.
Bremenn Clinical doesn't say much about itself on its own website. It just focuses on presenting the different products it has to offer. As you visit the site, it will become obvious to you that it is a company that is into the sale of novelty skin care products. All its products don't come cheap yet that company doesn't seem to want to have a personal interaction with its dear customers.
What are The Key Ingredients in Vysera CLS?
Bremenn Clinical did not even bother to reveal the ingredients that were used in the formulation of its acclaimed ultimate weight loss* pill. That information is nowhere to be found. By taking a closer look at the packaging label, one could make out some few names. They are l-lysine hcl, l-arginine hcl, and Oxo-Proline.
L-lysine is believed to play a role in the conversion of fatty acids into energy and therefore helping in weight reduction*.
L-arginine for which research suggests that it can help in weight loss* by boosting the level of nitric oxide and the human growth hormone. It may promote muscle gain.
Oxo-Proline, with its antioxidant property it can be used to slow down aging.
How Does it Work?
By not giving away the ingredients used in the formulation of this pill it becomes difficult for any person to have a fair idea of how the supplement works. On the site it's been stated that the products has been thoroughly tested through clinical trials and the results were excellent but no specifics are given as to how the study was conducted or which institution conducted it.
Vysera CLS Pros
It is difficult to find any advantage to this supplement when we don't really know the content.
Vysera CLS Cons
Very expensive

Nobody knows the ingredients used
No scientific proof that it really works
Vysera CLS Cost, Directions to Use and Dosage
For those who just want to try one bottle they will have to pay the full $99 to get it but Bremenn Clinical does offer a subscription package where the user can pay on monthly basis at a reduced* cost of $79.20.
The company's website does not provide any information concerning the use of this product. That said by paying close attention to the packaging label, one can make out that it is saying the serving size is 4 caplets. You can only assume that after purchasing the product, you will find inside the package the full information on how it is used.
Conclusion
Vysera CLS is an elusive supplement from an elusive company. On top of that, it is just too expensive for anybody to even bother to buy it. You should as well move on and look for a much more affordable product that really delivers and has independent customer reviews to prove it works.
Trying to find an effective weight loss supplement can be an overwhelming experience. Weight loss supplements often claim to provide outlandish results. Weight loss products should be analyzed based on four key factors: potential to increase metabolism, potential to meet weight loss* goals, potential to promote appetite suppression, and quality of ingredients backed by clinical studies.
Below you'll find some of the most effective weight loss supplements on the market today, in our opinion.
Our Top Rated Diet Pills

Effectiveness In Addressing
Helps Meet Weight Loss Goals
Promotes Appetite Suppression
Effectiveness In Addressing
Helps Meet Weight Loss Goals
Promotes Appetite Suppression
Effectiveness In Addressing
Helps Meet Weight Loss Goals
Promotes Appetite Suppression
Effectiveness In Addressing
Helps Meet Weight Loss Goals
Promotes Appetite Suppression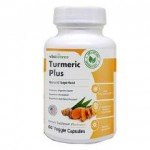 Effectiveness In Addressing
Helps Meet Weight Loss Goals
Promotes Appetite Suppression