Meratrim Overview
Meratrim is a new weight loss* product made from a proprietary blend that is believed to accelerate the fat shedding process in just a few weeks. Meratrim is a non-stimulant formula believed to give results just by taking 800 mg of it a day. The official website offering the product does support its claim by showcasing a clinical study showing people were able to lose* a significant amount of weight within 8 weeks.
For effective loss in weight, the user will have to commit to a maximum on 2,000 calorie diet a day and 30 minutes' walk program for 5 days each week. If Meratrim does work as they claim, that would be excellent news. This is what we are going to find out in this review.
List of Ingredients
Meratrim is a weight loss* formula made of a blend extracted from a fruit and a flower. The fruit extract involved in the formulation is called Garcinia mangostana, and the flower is Sphaeranthus indicus.
In a double-blind placebo-controlled clinical study conducted in India, it was shown that within 8 weeks, participants that took the blend of Garcinia mangostana and Sphaeranthus indicus were able to lose* an additional 8.3 pounds in comparison to the placebo group.
Other ingredients used in the blend are the vegetarian capsule (vegetable cellulose), silica, rice bran and microcrystalline cellulose.
The manufacturer of Meratrim also took the time to underline the fact that the product does not contain artificial coloring, starch, salt, sugar, egg or fish products, lactose, citrus, milk, yeast, wheat, soy or preservatives. Meratrim is suitable for vegetarian.
Meratrim Advantages
Made of 2 important natural ingredients
Clinical studies do show that it can really help lose* weight
Does not contain any artificial ingredients or anything with the potential of causing allergies
Formulated to be vegetarian-friendly
Meratrim Disadvantages
The product is relatively

expensive

The manufacturer does not explain how exactly the different ingredients react to cause the loss in weight
It is not clear whether it is the low-calorie diet requirement or the supplement that is really causing the loss in weight
Warnings!
For best results, it is imperative that the user reduce* the amount of calorie intake. This may result in lower blood sugar, and that may not be good news for the weight loss* aspirant. Always check with a healthcare professional to find out if it is ok for you to be on a low-carb.
Also, pregnant women and those nursing should avoid this product.
Final Verdict
The big question about Meratrim is what proves that the weight loss* is not due to the low-carb diet rather. To be sure, maybe you should first start the low-carb diet without using the supplement. If you can get results, then you might not need to buy the product. If the low-carb diet doesn't get you significant results, then you can go ahead and order the supplement to see if there is any improvement.
One thing to note here is that Meratrim is relatively expensive compared to other similar product. You might want to consider others first before trying this one.
Trying to find an effective weight loss supplement can be an overwhelming experience. Weight loss supplements often claim to provide outlandish results. Weight loss products should be analyzed based on four key factors: potential to increase metabolism, potential to meet weight loss* goals, potential to promote appetite suppression, and quality of ingredients backed by clinical studies.
Below you'll find some of the most effective weight loss supplements on the market today, in our opinion.
Our Top Rated Diet Pills

Effectiveness In Addressing
Helps Meet Weight Loss Goals
Promotes Appetite Suppression
Effectiveness In Addressing
Helps Meet Weight Loss Goals
Promotes Appetite Suppression
Effectiveness In Addressing
Helps Meet Weight Loss Goals
Promotes Appetite Suppression
Effectiveness In Addressing
Helps Meet Weight Loss Goals
Promotes Appetite Suppression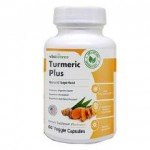 Effectiveness In Addressing
Helps Meet Weight Loss Goals
Promotes Appetite Suppression