In This Review
What is HCG Drops?
HCG Drops are a brand of weight loss product based on homeopathic medicine, which is where a concentrated amount of the formula is taken orally under the tongue.
The website for HCG Drops is well-designed and reasonably informative, although much of the site is devoted to the ordering process (which is guaranteed secure).
HCG Drops is a weight loss supplement which may help the user lose 30lbs in 30 days, an amount which is not professionally recommended.
Unfortunately, there is no clinical proof to back up this claim, and no customer testimonials are shown.
How Does It Rate?
Overall Rating: 3.5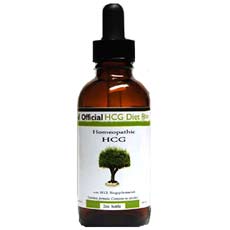 HCG Drops
Brand Highlights
HCG Drops is based on homopathic medicine.
The HCG Drops are actually just a part of the HCG diet plan.
Key Ingredients
HCG
Vitamin B12
Mag-phos
Nat-phos
Pros
The formula is all natural
The website is well-designed
The ordering process is secure
Additional diet foods are available
Cons
No customer testimonials are available
No clinical tests are cited for the HCG Drops formula
No returns are accepted
Formula ingredients are not listed
Manufacturer contact information is not provided
---
How Does it Work?
HCG Drops work according to HCG Diet plans and their ingredients. This formula helps to lose weight and improves energy levels. It has 4 key elements HCG, Vitamin B12, Mag-Phos, and Nat-Phos.HCG Drops can be purchased alone or in a starter kit which includes a recipe book and workout guide.
Advertisement
*All individuals are unique. Your results can and will vary.
The starter package costs $69.00, while a 1oz bottle of HCG Drops alone is $39.00.
What Are the Ingredients?
HCG
– This formula helps in weight loss and also improve energy.
Vitamin B12
– A vital nutrient, vitamin B12 aids in the production of healthy red blood cells, feeds the brain and nervous system, and aids in DNA synthesis[1].
Mag-phos
– It helps to solves reduce problem like tension headaches , cramps and body pain.
Nat-phos
– It neutralizes acidity ,relieves seasickness treats arthritis, and aids in digestion.
Frequently Asked Questions
Q: What are the possible side effects of HCG drops?
A: HCG drops can cause weight gain, stomach upset, sickness, and vomiting.
These are the possible side effects that have been reported by users.
Q: Does HCG drops really work?
A: To date, there are no clinical studies that prove HCG works as an effective weight loss supplement.
Q: What are the components present inside the HCG drop?
A: HCG drop contains human chorionic gonadotropin.
Additional ingredients are added by some manufacturers.
Q: What is the active component present in HCG Drops?
A: The active ingredient in HCG Drops is human chorionic gonadotropin.
Q: How much is HCG?
A: The formula is sold at $39.00. You may also get free shipping and a discount if you buy it from the official website.
Advertisement
*All individuals are unique. Your results can and will vary.
Q: How do I get HCG Drops?
A: HCG Drops can be bought only through its official site.
Q: How should you take HCG drops?
A: The recommended dosage of this supplement is one droplet of liquid under the tongue.
Q: Do I have to take a multivitamin on HCG drops?
A: Yes, you should take a multivitamin on HCG drops, especially one containing vitamin B12.
Q: Who is HCG for? Can men also use it?
A: Men can also use HCG drops. The hormone is found naturally in men and women
Q: Do I have to diet on HCG drops?
A: Yes, the companies that make the supplement suggest following the HCG diet, which suggests people eat no more than 500 calories per day.
Q: What is HCG drop's Return Policy?
A: You need to check the official website before purchasing the product to check whether the money back guarantee is mentioned.
Q: How long do I need to take HCG to expect weight loss?
A: It all depends on your physician also recommends your body and your metabolism level.
Q: Will my hunger will be satisfied after taking this diet?
A: Not completely. You may experience hunger when you are first starting the lower-calorie diet, which is called the "transition phase."
This hunger should level off by the second day, and you should feel that your body is functioning normally from that time forward.
If the person is experiencing the same problem, then the body needs more amount of HCG to help you metabolize more fat and boost your energy.
HCG Drops Reviews from Customers
A user on August 20, 2022 gave HCG Drops a 5-star review:
I loved the product HCG Drops. It helped me to burn fat and gave me energy for work, and also helps in boosting metabolism rate.
A user on July 01, 2022 posted this review
I lost 20 pounds with HCG Drops in just 1 month. I love It!!
HCG Drops Review – Final Verdict
Independent research will tell consumers that HCG stands for Human Chorionic Gonadotropin, a hormone that is connected with pregnancy and testosterone production[2].
There is no substantial evidence that it helps weight loss and the fact that the manufacturer recommends such a low-calorie intake per day, is very concerning and not supported by medical doctors.
Advertisement
*All individuals are unique. Your results can and will vary.
Below you'll find some of the most effective weight loss supplements on the market today, in our opinion.
Our Top Rated Weight Loss Supplement
Verdict on Claimed Benefits: Below is our summary of the available evidence for the claimed benefits of below mentioned diet pills and weight loss supplements based on the available research: