In This Review
What are Resolution Drops?
TLC Resolution Drops is an organic liquid product to initiate fast weight loss. These drops promise to curb appetite, preventing overeating and snacking drastically. In addition, the benefits of TLC Resolution Drops benefits may include flushing out toxins and providing the body with nutrients and antioxidants to support general health and immunity.
How Does It Rate?
Overall Rating: 3.2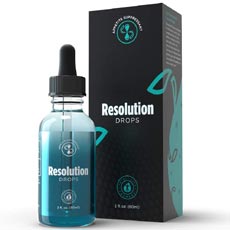 TLC Resolution Drops
Brand Highlights
All Natural Ingredients
30-day Refund policy
Relieves Stress Also
Key Ingredients
Fucus Vesiculosus
Ignatia Amara
Avena Sativa
Pros
TLC Drops may curb your appetite.
The product could help you lose weight.
It may provide nutrients to the body.
TLC Resolution Drops may flush toxins from your body.
The product could support the immune system.
Cons
TLC Resolution Drops are an expensive product.
Some users said the taste was unpleasant.
---
About the Brand
A company called Total Life Changes, LLC manufactures this weight-loss product. This organization is in Ira Township, Michigan, and has a branch in Amsterdam, Netherlands. The company focuses specifically on manufacturing and selling diet products. Current CEO Jack Fallow began the organization in 1999. Total Life Changes, LLC has an A+ rating from the BBB. Other TLC Products, Iaso Tea is also the product available from the company.
How Does TLC Resolution Drops Work?
TLC Resolution Drops promise to induce appetite suppression; that is their main goal. There is some evidence that the fiber in Avena Sativa may help to induce satiety. If true, it could lead to weight loss in the long run.
A study in Nutrients demonstrated the benefits of fibre in eliminating excess pounds, however, the type of fibre differed from what is included in the supplement.
Other ingredients in TLC Resolution drops, like Ignatia Amara, may impact lowering stress levels and bringing about the calmness in the user. This could relate to their interaction with crucial brain neurotransmitters.
Advertisement
*All individuals are unique. Your results can and will vary.
For example, according to a paper in Homeopathy, Ignatia Amara may function by interacting with glycine receptors.
TLC Resolution Drops Ingredients – Are they Safe and Effective?
Here are some of the primary active TLC Resolution Drops ingredients:
Fucus Vesiculosus
– This brown seaweed grows along the coast of several oceans and seas. There have been some studies on animals that show its anti-obesity effects. However, research on human beings has shown fewer positive results. A study published in the International Journal of Health Sciences and Research[1] looked at Fucus Vesiculosus on obesity. They concluded that it had less effect on diet control and exercise.
Ignatia Amara
– This is a tree called Strychnos Ignatia, which grows in the Philippines. The seeds contain medicinal properties, including the possible ability to reduce stress levels. It is recommended for weight loss associated with low mood, as there's a chance it could slow emotional eating. A study published in Homeopathy[2] found that Ignatia Amara reduced stress in mice.
Avena Sativa
– This is the common oat, highly nutritious food which is a good source of dietary fiber. The FDA defines a product that is a good source of fiber as one which includes 10-19% of the daily values (DV). It fills the stomach, making you feel like you're full. This could make you less hungry, and over time it could cause weight loss. A study in the Journal of the American College of Nutrition[3] gave 48 healthy adults either oats or another breakfast cereal and concluded that the oats induced more of a feeling of satiety.
SEE ALSO – V Shred Review and Razalean Reviews
Alternatives of TLC Resolution Drops:
RazaLean
Cost: $69.95
Components: Caffeine, arginine, capsaicin, kelp, apple cider, and turmeric are some of the components available in RazaLean.
Hydroxycut
Cost: $30.99
Components: Caffeine and Canephora Robusta are some components available in Hydroxycut.
Omni Drops
Cost: $79
Components: Natural Phosphate, HCG, Vitamin B12, and Magnesium Phosphate are some components available in Omni Drops.
Fitmiss Delight
Cost: $27.99
Components: Whey protein, Vitamin D, digestive enzymes, and minerals are some components available in Fitmiss Delight.
YOU MAY ALSO LIKE – Slimming Gummies Reviews and Vibrant Enhanced Keto Reviews
TLC Resolution Drops Customer Review
TLC resolution drops currently have a 3.2 out of 5-star rating based on their reviews. Customers gave the product positive feedback. Some were favorable, while others were adverse.
Effective Product
I was fat and exhausted from teaching special education students all day. The last thing I had the energy to do was to come home and take care of my 3 grandsons. Now, I come home, cook, play, and enjoy spending quality time with my family daily.
-Linda F.
FAQ's
Q: How To TLC Take Resolution Drops?
A: If you're wondering how to use Resolution Drops, you've come to the right place. The Resolution drops directions involve taking this product 3 times a day. Add 10 drops to the liquid 15 minutes before a meal. The maximum dosage is 15 drops, 3 times a day. Note: Do not eat or drink for 15 minutes before or after taking the Resolution Drops.
Advertisement
*All individuals are unique. Your results can and will vary.
Q: What Is In TLC Resolution Drops?
A: Resolution Drops are for those who want to lose weight easily and comfortably by making slight adjustments to their everyday routine. Resolution Drops contain three major ingredients:
Calcarea Carbonica: Calcarea Carbonica can help you control your appetite and relax.
Nux Vomica: It's a digestive supplement that can help with nausea, bloating, gas, indigestion, and hunger.
Thyroidinum: Through its effect on the diet, growth, and development of organs, it regulates carbohydrate, protein, and fat metabolism overall.
Can I Use TLC Resolution Drops if I have a medical condition?
A: The substance has not been reviewed for serious health concerns. Before using the product, you should seek medical advice.
Q: Where to Buy It? And Its Cost
A: TCL resolutions can be bought from online retail outlets or the company's official website. The following are the prices and offers for the products:
Resolution drop single – $95
Resolution drop 6 options- $45
Resolution drop 11 options- $50
Where can I find TLC Resolution Drops Food List?
A: TLC Resolution Drops food list you can download from the Official site or you can download from here.
Q: How Much Do TLC Resolution Drops Cost?
A: You can purchase Resolution Drops on the manufacturer's official website, on Amazon, and from many other online retailers. On the official site, the price is $59.95.
Where To Buy Resolution Drops?
A: You can order it from the Official Website or Amazon.com.
Q: What is Resolution Drops's Return Policy?
A: The manufacturer has a 30-day return policy for items in their original condition and packaging or that arrived broken. If you are unhappy with the product, contact the company and return the items within 30 days of the purchase date. You'll get a full refund.
Q: Does TLC Resolution Drops Offer a Free Trial?
A: No, the manufacturer of Resolution Drops is not offering a free trial for this product. You can make a one-time purchase on the manufacturer's site or from other retailers.
Q: Do TLC Resolution Drops Really Work?
A: There's some evidence that the ingredients in TLC Resolution Drops may help to curb appetite. However, most of the research conclusions are too limited to come to any conclusion. Other ingredients, like Ignatia Amara, are said to reduce stress, but all research studies are on animals.
The product may or may not work well. The Total Life Changes Resolution Drops reviews were largely positive, with many people pleased with the TLC Resolution Drops before and after. However, some users felt that it wasn't effective.
Q: What Do the TLC Resolution Drops Reviews Say?
A: The TLC Resolution Drops reviews were fairly good but not overwhelming. About 70% of customers were happy with the product and said that it did help them lose weight. Others said it gave them a feeling of health and well-being.
However, there were also some negative reviews. Some users felt the product didn't work, and others were unhappy with the taste.
Q: Are TLC Resolution Drops Safe?
A: In general, Resolution Drops are a safe product that uses quality homeopathic ingredients. There are some precautions associated with the ingredients in this product.
Do not take Resolution Drops if you have a liver condition, kidney disease or stones, heart disease, lung disease, or problems with absorbing nutrients .
Q: Are there any TLC Resolution Drops Side Effects?
A: You may experience side effects like nausea and vomiting. Potential side effects include; dizziness, restlessness, anxiety, stiffness in the back, breathing problems, seizures, and liver failure. However, individual results may vary.
Advertisement
*All individuals are unique. Your results can and will vary.
TLC Resolution Drops Review – Conclusion
TLC Resolution Drops are healthy homeopathic weight-loss drops which promise to suppress the appetite, ultimately leading to weight-loss. They also include some ingredients that induce calmness and lower stress, but the evidence is somewhat limited. In addition, the product may provide the user with essential nutrients.
The Resolution Drops TLC reviews were pretty good, with several customers claiming to have lost a good amount of weight using the product. A smaller group of users also said that TLC Resolution Drops didn't work for them, and some complained that the taste was poor.
Consider following a TLC Resolution Drops meal plan while using the product. In addition, if you experience unpleasant TLC Resolution Drops side effects, stop using it immediately. It's a good idea to see a doctor before taking a new supplement to get medical approval.
Below you'll find some of the most effective weight loss supplements on the market today, in our opinion.
Our Top Rated Weight Loss Supplement
Verdict on Claimed Benefits: Below is our summary of the available evidence for the claimed benefits of below mentioned diet pills and weight loss supplements based on the available research:
Product reviews are provided for informational purposes only and reflect solely the views and opinions expressed by the contributors and not those of Consumer Health Digest. We do not verify or endorse any claims made in these reviews. Please read the full product reviews disclaimer. *All individuals are unique. Your results can and will vary.
Ask a Question
Have a Question? Please Tell Us What We Are Missing Here!
PRODUCT NAME
Resolution Drops by Total Life Changes
PRODUCT BRAND
Total Life Changes, LLC
PRICE (in USD)
$95.00
ITEM FORM
Drops
VOLUME
60 ml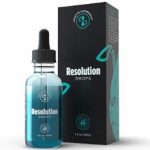 Amazon
**This is a subjective assessment based on the strength of the available informations and our estimation of efficacy.
*Result may vary. If you are pregnant, nursing, have a serious medical condition, or have a history of heart conditions we suggest consulting with a physician before using any supplement. The information contained in this website is provided for general informational purposes only. It is not intended to diagnose, treat, cure, or prevent any disease and should not be relied upon as a medical advice. Always consult your doctor before using any supplements.
Disclosure of Material connection: Some of the links in the post above are "associate sales links." This means if you can click on the link and purchase an item, we will receive a commission. Regardless, we only recommend products or services which we use personally and/or believe will add value to our readers. We are disclosing this in accordance with the Federal Trade Commission's 16 CFR, Part 255: "Guides Concerning the Use of Endorsements and Testimonials."