Does one food work better than another? That's the question on many minds, but is there really an answer? Most diets coincide with each other in one way or another, along with food components that aid in our weight loss success.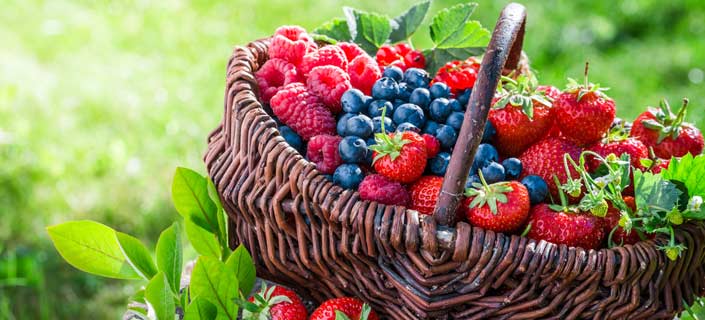 Let's take a look at why berries have such an impact when it comes to our health and diet goals.
A perfect diet doesn't guarantee health and longevity. Let's be realistic, our bodies run like a machine, if one or more of our parts are not working, how is it possible to manage a successful diet plan. These ties in with eating a balanced diet by consuming foods that research has shown are the best for bodies at any age.
Berries play a crucial role in dietary theories and have an important emphasis when it comes to reducing other health ailments. Berries are one of the major dietary components of the following diets:
1. The Mind Diet – The Mind diet is a little easier to manage than the Mediterranean diet, which calls for daily amounts of fish and 3-4 daily servings of fruits, such as berries and cherries. The vegetable category has 15 dietary components, including 10 "brain healthy super foods", which are green leafy vegetables, other vegetables, nuts, berries, beans, whole grains, fish, poultry, olive oil, and wine and five unhealthy groups that consist of red meats, butter & margarine, cheese, pastries & sweets, and fried or fast food.
2. The Abs Diet: The Abs diet consists of a 6 week plan that focuses on 12 super foods whose acronym spells "abs diet power", which includes almonds & nuts, beans & legumes, spinach & other vegetables, dairy, instant oatmeal, eggs, turkey and other lean meat, peanut butter, olive oil, whole grains, more protein, raspberries and other berries.The real emphasis is on fiber, protein, calcium, and healthy fats. The Abs diet has a seven day meal plan that adds in all of these foods and tries to avoid any saturated and trans-fats, high fructose corn syrup, and refined carbs.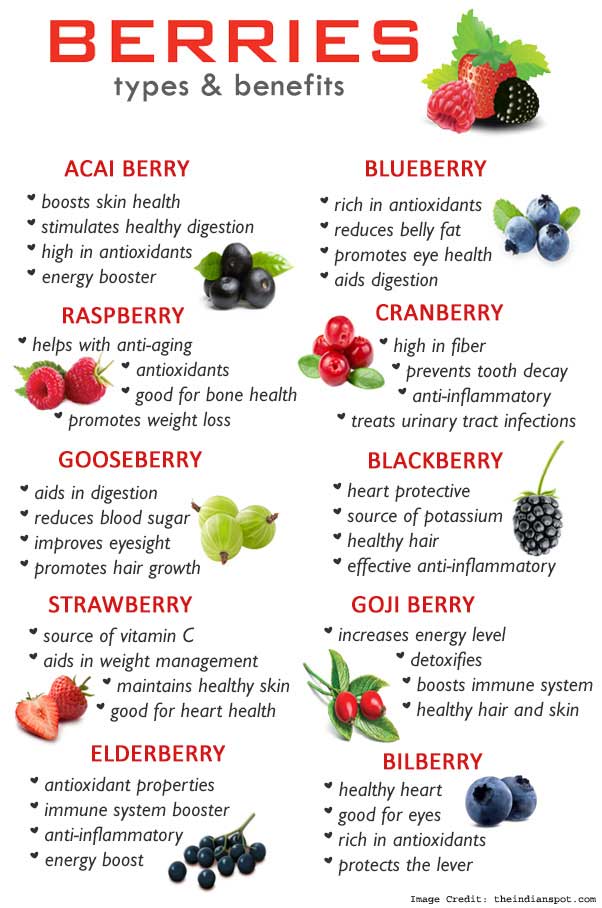 3. The 3-Season Diet: It changes the diet preach season. During the fall & winter, the diet indicates foods high in protein & fat. During the spring, add in low fat foods, and during the summer, change to a high carbohydrate diet. Since the body craves soups, nuts, warm grains, and protein such as meat and fish during the winter to stay warm, then the feeling of lightness occurs in the spring to allow for low fat foods like salads, berries, and leafy greens and naturally high carbohydrate foods like fruits, including berries and vegetables in the summer to keep the body cool.
4. The pH Diet: It believes that eating too many acid forming foods causes blood and/or tissues to develop acid and that this promotes disease, exhaustion, and anger. The pH diet can be balanced out by eating more alkaline producing foods that restore health, such as vegetables, some fruit, primarily low glycemic foods like berries and green apples, some whole grains, such as quinoa and millet, lean meat, poultry, fish, eggs, some dairy, nuts, and olive oil. The alkaline blood may protect against disease, while the alkaline system may support benefits of weight loss or maintaining an ideal weight, and keeping the alkaline stable may lead to greater mental clarity and focus.
5. The Engine 2 Diet: The Engine 2 diet suggests hot cereal with berries or homemade oat muffins. The lunch menu could consist of hummus-veggie pizzas or wild rice tacos, and dinner could be stuffed zucchini or homemade veggie burgers. The dessert option could be homemade fruit mousse or a date nut fruit pie.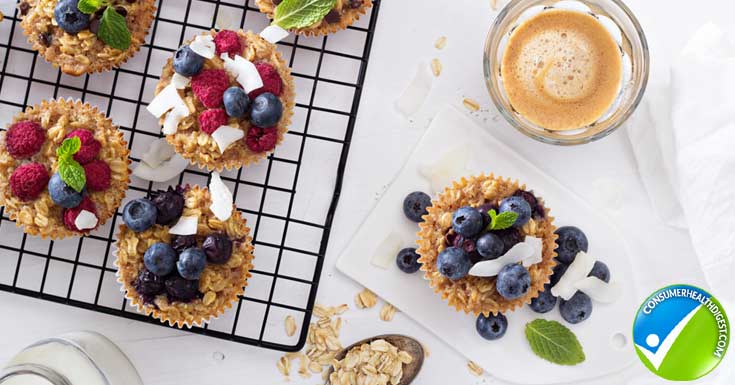 6. The Gout Diet : Gout Diet suggests limiting meat, poultry, and fish, while choosing more plant based proteins, and limiting or avoiding alcohol (especially beer), along with drinking plenty of water, and choosing low fat or fat free dairy products, and limiting or avoiding sugar, and choosing complex carbohydrates over refined or white carbs. Breakfast could be whole grain cereal with skim milk & fruit, especially dark berries, juice, and coffee. The lunch option could be lean poultry or fish on whole wheat bread with lettuce & tomato, and dinner might be baked chicken with steamed broccoli, a salad, fruit, especially dark berries, and a baked potato. The benefits are that it may naturally cure gout, and encourages to eat whole foods.
Advertisement
*All individuals are unique. Your results can and will vary.
7. The Starch Solution Diet: The diet created by Dr. John McDougall, includes potatoes, beans, rice, grains, and corn. The components consist of 70% starch, 20% vegetables, 10% fruits, such as berries and cherries, and 0% meat & dairy. Dr. McDougall believes starchy foods have been the driving force to trim, healthy bodies throughout human history and argues against skeptics by reiterating that starches helped to shape the Mayans, Aztecs, Egyptians, and civilizations of Ancient Asia.
8. The Anti-inflammatory Diet: Anti-inflammatory diet will provide steady energy and ample vitamins, minerals, essential fatty acids, along with dietary fiber, which helps lower inflammation, and protective phytonutrients, which is found in fruits, vegetables, and other whole foods. In order to aim for a goal of 40 grams of fiber a day, add berries as a topping or addition in your daily meals. The top fiber producing berries are elderberries allowing for 10 grams per 1 cup along with loganberries, raspberries, and blackberries producing 8 grams per 1 cup. Catechins are flavonols, which are derived from anti-inflammatory fruits that support the antioxidant defense system. In order to get the phytonutrients that we need, aim for 3 -4 servings of fruits and vegetables per day from the following, especially berries, tomatoes, orange and yellow fruits, and dark leafy greens.
9. The Atkins Diet is based on the fact that the body will burn fat for fuel when carbohydrates are significantly restricted, which allows individuals to reach their goal weight more quickly than if carbohydrate intake remained the same.There are four phases of the Atkins Diet: 1. Induction, restricting carbohydrates and focusing on protein, healthy fat, and vegetables to jump start the weight loss. 2. Ongoing weight loss, which suggests nuts, berries, and yogurt to add more variety and carbohydrates to add into the diet. 3. Pre-Maintenance, which suggests fruit and legumes. 4. Lifetime Maintenance, which suggests bread and grains. The Atkins diet's main principles are focused on high protein, high fiber, low sugar, an emphasis on vitamins and minerals, and the elimination of trans fats.
Let's take a look at some key points to the benefits of berries and why they have such a huge impact on dieting and a healthy lifestyle.
Berries are known for their antioxidants, which provide anthocyanins that are associated with lowering the risk of certain cancers, urinary tract health, memory function, and aid in healthy aging. They provide phytochemicals, which has been shown to have significant disease-fighting, cell-protecting antioxidant capacity, and are known as a top fiber superfood, which supports keeping you full longer, healthy GI tract, lowers blood cholesterol, and reduces heart disease and effective diet results. But let's not forget, that's what makes this fruit a great diabetes-friendly snacking option. Of course, the fresh berries are going to provide the most powerful disease-fighting capabilities. Research has shown benefits associated with cardiovascular and cognitive health and cancer and diabetes prevention, including keeping the brain sharp while lowering oxidative stress, blood pressure, inflammation, and arterial stiffness. They provide vitamin C, manganese, vitamin K, vitamin E, folate, magnesium, potassium, and copper and may help reduce blood pressure and arterial stiffness. Scientists feel ellagic acid plays a major role in cancer prevention and tumor reversal due to its potent anti-carcinogen that provides antibacterial properties.
Conclusion
In conclusion, there really is no reason to not add berries to support in your weight loss goals and add vitality, along with gaining longevity to your life.
As always, consult your health professional before starting any diet to ensure you are on the right track.
I hope this article finds you in good health.
Check out the weight supplement range on our reviews page; one of them is Fenfast 375 Review, you should grab on.
Image Credits
Featured Image: Shutterstock
In-Post Images: Shutterstock & theindianspot.com
View All