True Slim Tea Overview
Approved by the Food and Drug Administration (FDA). True Slim Tea contains natural herbs including Bamboo Leaf. When drunk regularly, True Slim Tea cleanses the digestive system, reduces* bloating, increases* the metabolism, and reduces* fat deposits. Available as regular tea or extra strength, True Slim Tea was devised by Li-Si-Zhen, a master herbalist who compiled the Encyclopedia of Herbs, and has benefitted herbalists worldwide.
True Slim Tea – Ingredients
Natural Oriental Herbs and Malva Verticellata,
True Slim Tea – Product Description
True Slim Tea is a healthy weight loss* support containing a herbal blend. Bowel movements increase*, which cleanses the colon and removes* toxins. Consume a cup after a meal and avoid consuming more than two cups of tea per day. The regular tea costs just $4.29 for 30 bags, while True Slim Tea extra strength costs $2.99 for 12 bags. They can both be purchased through the official website true-slim.com.
True Slim Tea – Advantages
Master herbalist Li-Si-Zhen, who is renowned throughout herbology, formulated True Slim Tea.
True Slim Tea is available to buy through a secure payment checkout.
Delivery of this tea is available worldwide.
Available as regular or extra strength.
Caffeine free formula.
A reasonably priced product.
True Slim Tea – Disadvantages
Details about True Slim Tea are very limited.
The manufacturer does not offer a refund guarantee or free trial sample.
The exact ingredients in True Slim Tea are not published.
It is not clear if there are contraindications related to this product.
More information about each of its ingredients would be useful.
True Slim Tea – The Bottom Line
True Slim Tea available as regular strength or extra strength contains a herbal blend, which supports healthy weight loss* by boosting the metabolism, gently cleansing the digestive system, and removing* excess fat deposits, but there is no clinical research or in depth information about this product to state its effectiveness.
Trying to find an effective weight loss supplement can be an overwhelming experience. Weight loss supplements often claim to provide outlandish results. Weight loss products should be analyzed based on four key factors: potential to increase metabolism, potential to meet weight loss* goals, potential to promote appetite suppression, and quality of ingredients backed by clinical studies.
Below you'll find some of the most effective weight loss supplements on the market today, in our opinion.
Our Top Rated Diet Pills

Effectiveness In Addressing
Helps Meet Weight Loss Goals
Promotes Appetite Suppression
Effectiveness In Addressing
Helps Meet Weight Loss Goals
Promotes Appetite Suppression
Effectiveness In Addressing
Helps Meet Weight Loss Goals
Promotes Appetite Suppression
Effectiveness In Addressing
Helps Meet Weight Loss Goals
Promotes Appetite Suppression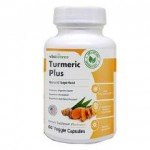 Effectiveness In Addressing
Helps Meet Weight Loss Goals
Promotes Appetite Suppression