Phen375 Overview
Phen375 is an effective weight loss* supplement that targets the fat cells in the body and prevents the formation of body fat. It is a "pharmacy grade" weight loss* formula that claims to increase* the body metabolism, suppresses* the appetite, and boost* the ability of the body to burn off fat. The product manufacturers also claim that it helps to get rid of up to 3 to 5 pounds of weight loss* every successive week. It is rated as the best fat burner and has been claimed that it is 100% legal. It is often compared to prescription-strength formulas, and it has to be obtained after receiving a physician's clearance.
Phen375 Ingredients
It contains the following ingredients: L-Carnitine, Trimethylxanthine, capsaicin – 1, 1.2, LongJack Tongkate ALI, Sympathomimetic Amine, 1, 3-Dimethypentylamine Hydrochloride, and Dehydroepiandrosterone (DHEA).
How Does Phen375 Product Work?
It contains Trimethylxanthine, L-Carnitine, 1,3- Dimethypentylamine Hydrochloride and Dehydroepiandrosterone as its primary ingredients. Trimethylxanthine boosts* energy levels and burns more fat by easily mobilizing the stored body fat. L-Carnitine works by targeting stored body fat in the bloodstream, thus converting it into energy in the body. 1, 3- Dimethypentylamine Hydrochloride significantly boosts* the rate of metabolism and promotes* the fat burning process. Sympathomimetic Amine boosts* the rate of metabolism and promotes* fat burning process by producing norepinephrine. It also burns excess calorie and promotes* muscle growth.
Phen375 Strengths
It is a 100% legalized weight loss* supplement
The official website displays testimonials and helpful FAQ section
It is an Ultimate weight loss* diet supplement
This product is manufactured in FDA registered facility
It requires no prescription as meets the pharmacy quality
Supercharges metabolism, curbs appetite, boosts* energy levels
It helps to shed up to 3 to 5 pounds per week
It burns fat and helps to achieve profound weight loss*
It promotes* weight loss* in a healthy way
The weight loss* pill contains natural compounds and synthesized hormones that burns and prevents the accumulation of fat cells in the body
It can be obtained without prescription
Phen375 Weaknesses
This product is not available as a free trial sample
It works when used in conjunction with healthy diet regimen in combination with regular exercises
The Dos and Don'ts While Taking Phen375
Do
Do discuss it with your physician whether it is an ideal one for you before using this product
Do use it in conjunction with healthy diet regimen in combination with regular exercises for best results
Do not use this product if you develop intolerable side effects
Do drink adequate water while taking these pills
Don'ts
Do not use this product if you are allergic to any of its ingredients
Final Verdict
It is claimed as an effective weight loss* supplement. When compared to other powerful diet pills in the market, this will show you effective results.
The manufacturer's claim that it is 100% legal may raise questions about the product's safety. The user testimonials and feedback reviews displayed on the product's website are good.
Where To Find It?
For more details, please go Official WebSite
Trying to find an effective weight loss supplement can be an overwhelming experience. Weight loss supplements often claim to provide outlandish results. Weight loss products should be analyzed based on four key factors: potential to increase metabolism, potential to meet weight loss* goals, potential to promote appetite suppression, and quality of ingredients backed by clinical studies.
Below you'll find some of the most effective weight loss supplements on the market today, in our opinion.
Our Top Rated Diet Pills

Effectiveness In Addressing
Helps Meet Weight Loss Goals
Promotes Appetite Suppression
Effectiveness In Addressing
Helps Meet Weight Loss Goals
Promotes Appetite Suppression
Effectiveness In Addressing
Helps Meet Weight Loss Goals
Promotes Appetite Suppression
Effectiveness In Addressing
Helps Meet Weight Loss Goals
Promotes Appetite Suppression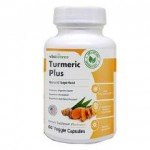 Effectiveness In Addressing
Helps Meet Weight Loss Goals
Promotes Appetite Suppression