Many skin care services out there offer excellent, safe, and quick result to its customers. It is no doubt that facial care is one of the most sought for skin care service.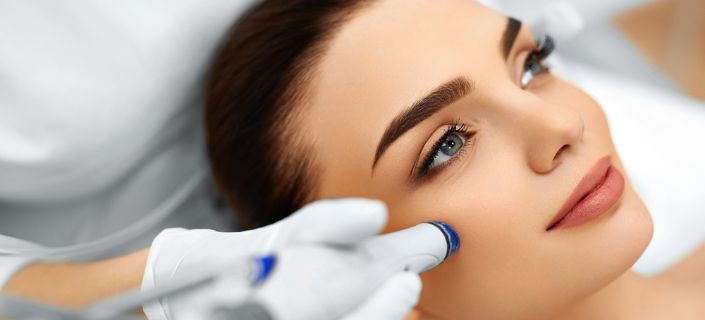 But not all facial treatments are safe and can guarantee you the result that you are looking for. On another note, one of the trends in facial skin care is the Microdermabrasion.
But how well do you know Microdermabrasion to avail it for your skin? With the help of this article, explore what Microdermabrasion is and see if you can use it too.
Microdermabrasion is a technique wherein the dead and dry outer layer of the skin is exfoliated. It is a non-toxic and requires no incision on the body. Using a spray of small crystals, the dry and dead skin are removed from the surface. Thus, transforming it into a healthier and younger-looking skin.
The procedure of microdermabrasion stimulates skin cell production. It enhances the collagen level in the primary level of your skin. This will eventually boost the appearance of your skin.
What is the difference between Dermabrasion and Microdermabrasion?
On a related note, many people confuse microdermabrasion as dermabrasion.
But there is actually a significant difference between the two. Microdermabrasion focuses more on the outer layer of the skin while dermabrasion requires an intensive method in order to be implemented successfully.
How common is getting a microdermabrasion facial?
Nowadays, getting a facial treatment is just a common thing. In fact, many people are considering facial treatments such as microdermabrasion to address their skin problems and have a skin care regimen.
Below, you can take a look at some microdermabrasion related statistics:
In 2016, the number of people availing non-surgical procedures went up by 6%.
For skin rejuvenation related procedures, the number of people who availed such procedure is 2,821,221.
From this, about 588,173 are microdermabrasion facial treatment.
Microdermabrasion is in rank 6 among the several skin rejuvenation treatments which is availed the most by consumers.
How does it work for skin?
In a microdermabrasion facial treatment, there is a certain procedure which needs to be followed in order to implement the treatment successfully. To enlighten your mind, here is how microdermabrasion is applied and works for skin:
Advertisement
*All individuals are unique. Your results can and will vary.
A hand piece will be placed on your skin. This is where the small crystals of aluminum oxide exfoliate your skin.
There will be a slight suction that you will feel. During this stage, dead and dry skin cells are removed from your skin along with smaller crystals.
During the process of microdermabrasion, your skin layers will be thicker and more radiant. It works in such a way that it will kindle the production of new skin cells. And along with that process, you will get an increased production of elastin and collagen- which are responsible in the appearance of a healthy and vibrant skin.
Aside from that, it can improve your skin complexion by addressing uneven pigmentation's and removing other signs of skin aging such as wrinkles and fine lines. You can also take a glance at best wrinkle cream reviews such as Lifecell reviews on our site, which might clear you well that using anti wrinkle cream can be safe.
Crystal Microdermabrasion Vs Diamond Microdermabrasion
To keep it simple, the newest form of crystal Microdermabrasion is the diamond Microdermabrasion. The technique used in both methods is different and diamond Microdermabrasion leaves no residues at all unlike the crystal Microdermabrasion. Also keep in mind that the Diamond Microdermabrasion is suitable more for sensitive skin types. On the hand, Crystal Microdermabrasion is more popular till now and it is easily found in clinics unlike the diamond one which will take some time to fid a place providing the type of Microdermabrasion.
Are microdermabrasion good for skin?
Microdermabrasion targets the outer layer of your skin, so the effects and benefits that you can get also occurs in the outer layer. Here are some of the skin care problems that microdermabrasion treatment can solve:
Clogged pores – A microdermabrasion treatment will clean your pores, making it healthy and smooth.
Acne scars (mild) – microdermabrasion can lessen the visibility of your acne.
Fine lines – This procedure promotes a smooth skin, casting those fine lines away.
Uneven pigmentation – The upper layer of your skin will be exfoliated and be replaced with a new set of healthy skin cells.
Oily skin – Exfoliation from a microdermabrasion treatment leaves your skin oil-free.
Dry skin – It is removed in the process of exfoliation in the microdermabrasion treatment.
Aside from that, a microdermabrasion procedure can also improve lymph flow and circulation. Having those benefits also promotes a healthier skin.
Also, getting a microdermabrasion is more convenient compared to any other rigorous treatments. Here are some of the advantages you can get while getting a microdermabrasion treatment:
Quick results – Effects are visible right after the treatment.
Painless – The treatment itself will relax and bring you comfort because it is a painless treatment. This also makes the treatment suitable for almost everyone.
No skin type restriction – Microdermabrasion is available for all skin types and you will not worry about your skin type if you are planning on getting this treatment.
Get the utmost benefit of other skin care products – It helps your skin absorb the nutrients better from other skin care products.
Can I get microdermabrasion for my skin?
Even though microdermabrasion is a mild procedure, some people should not rely on this treatment. The effects of microdermabrasion penetrates only on the surface of your skin. Therefore, it cannot solve major skin problems such as deep scars, warts, active keloids and severe acne.
Aside from that, people who have other skin problems (such as cancer) or pregnant women are not advised to get a microdermabrasion treatment.
Only those people who have minor skin problems will benefit the most from a microdermabrasion facial treatment. It can treat fine lines, wrinkles and other slight skin imperfections.
How long does microdermabrasion treatment last?
Since microdermabrasion is considered as a mild treatment, you should undergo the treatment more than once. It is suggested to get around 5-12 microdermabrasion treatments in an interval of 2-3 weeks. Doing so will help you get the maximum benefits of microdermabrasion.
Getting several microdermabrasion treatments won't take a lot of your time. Each procedure will only last for an hour (at most). In fact, some people actually refer to it as the "lunch hour facial".
Is microdermabrasion safe for skin?
A microdermabrasion procedure only affects the surface of your skin. It is also a treatment which is mostly done by a doctor. Also, since the procedure is non-invasive, the risks are just minimal. When implemented by a professional, microdermabrasion is definitely an excellent choice in improving your complexion, without worrying about the damages that it may cause in the inner layer of your skin.
Advertisement
*All individuals are unique. Your results can and will vary.
Before getting microdermabrasion facial treatment, it is best to consult a doctor first to discuss possible risks and what you should expect after getting the treatment. Although for external use you may also apply anti aging cream such as Dermaplex to get flawless skin.
Are there any side effects after undergoing a microdermabrasion procedure?
As the outer layer of your skin is removed during the procedure, you became more vulnerable to sunburn and other skin sensitivity. But after your skin recuperates from it, it will go back to its normal state.
Usually, the effects of microdermabrasion are just minor and last for a short period of time. Although the hazards are minimal, several problems may still arise if the procedure is performed improperly.
Conclusion
Before getting this treatment, one should be fully aware of what is microdermabrasion facial all about.
Microdermabrasion is a mild, simple and brief treatment that almost everybody can enjoy. It is a procedure which only penetrates the outer layer of your skin and will give the quick results that you are looking for.
Getting a microdermabrasion will transform your old, dull and dry skin into a healthy, radiant and glowing skin. But to get its utmost benefits, a repeated microdermabrasion procedure is needed.
Although it is only a simple procedure, you should still take good care of your skin after getting a microdermabrasion to avoid possible risks.
However, market is flooded with anti-wrinkle creams which may provide the same benefits, hence you can also check out an Immuderm review here.