TheraFlex Overview
TheraFlex is a line of products for pain management. The products claim to be a safe, effective, first line or adjunct treatment to aid in the control of pain and healing.There are positive customer testimonials on the website from an Olympic athlete and an athletic trainer at Stanford University. While there are no actual clinical trials to read, the website references studies about the use of TheraFlex and how it helps individuals deal with daily pain management.
TheraFlex can be purchased on the manufacturer's website. It is made by Nutraceuticals. The company does not state that it has any money back guarantee. The company's contact information is available for customers with questions or concerns.
How Does TheraFlex Work?
TheraFlex is comes in four different formulas: Theraflex Pain Relief, Theraflex RSI Relief, Theraflex Sports Therapy Relief, and Theraflex TMJ Relief. The products claim to provide pain relief for different types of injuries and disorders. It is unclear what the main ingredient is in TheraFlex since the ingredients are not listed online.TheraFlex purports to be fast and effective at pain management. TheraFlex is available without the need for a prescription.
TheraFlex claims to work quickly. The website does not list the ingredients in TheraFlex. However, it does state that there are minimal side effects and that TheraFlex is safer than over-the-counter conventional pain medications.Clinical research on TheraFlex is referenced on the website, although there are no specific studies to read. There are some customer reviews of the products.
TheraFlex promises to help those with chronic pain quickly and safely. Customers can purchase TheraFlex on the company's website. There is no specific money back guarantee stated on the website.
TheraFlex Strengths
TheraFlexis endorsed by an Olympic athlete
Website includes contact information.
TheraFlex doesn't require a prescription.
There are a few positive customer reviews on the website.
There are minimal side effects.
TheraFlex Weaknesses
Statements about TheraFlex have not been evaluated by the FDA.
Ingredients are not listed on the website.
There are no full clinical studies to read on the website.
No free samples are offered.
There is no money back guarantee.
Final Verdict
TheraFlex claims it will help improve* chronic pain from sports, injuries, headaches, disorders and more. TheraFlex should be used every day for maximum benefit. It is unclear from the website what is the key ingredient in TheraFlex.
TheraFlex is available without a prescription. It can be purchase on the TheraFlex website. There is no money back guarantee on TheraFlex. The website references clinical trials, but there are no specific clinical trials to review. There are some customer reviews of TheraFlex that are positive.
Below we have ranked the best joint supplements to make it easy for you to find effective and safe products. The ranking is based on crucial factors like potential to alleviate joint pain, potential to promote joint cartilage and tissue regeneration, potential to prevent recurring damage, potential to improve overall joint health, and quality of ingredients. In the end, we were able to come up with the bottom-line value of each product.
Our Top Joint Pain Relief Choices

Fight Joint Pain and Inflammation
Fight Joint Pain and Inflammation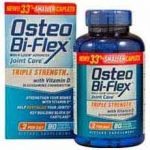 Fight Joint Pain and Inflammation
Fight Joint Pain and Inflammation
Fight Joint Pain and Inflammation