Solgar No. 7: A Joint Supplement From The Solgar Family
Solgar is widely known for their reputation of manufacturing dietary and nutritional supplements since the year 1947. They have established quality products through the years. Solgar No. 7 is a joint supplement that contains various combinations of herbal products that aim to promote and improve joint health. It reduces joint stiffness and pain so that you can do more things. It not only enhances flexibility and mobility, but it also improves a person's life quality by allowing you to do the activities that you love.
Solgar No. 7 differs from other supplements because it does not contain glucosamine and chondroitin that is mostly present in most joint products. It is made from a combination of collagen and herbal ingredients that are known for their benefits of joint regeneration.
Ingredients of Solgar No. 7
Each capsule of Solgar No. 7 contains the following ingredients:
Vitamin C (as Ester-C®, calcium ascorbate) 100mg
5-Loxin® Advanced (Boswellia serrata Extract [resin]) 100mg
Turmeric Root 4:1 Extract (Curcuma longa) (equivalent to 200 mg of root) 50mg
UC-II® Standardized Cartilage (providing 10 mg Undenatured Type II Collagen) 40mg
White Willow Bark 5:1 Extract (Salix alba [bark]) (equivalent to 175 mg of bark) 35mg
Ginger Root 4:1 Extract (Zingiber officinale) (equivalent to 140 mg of root) 35mg
Pepper Spice Complex Cayenne Powder (Capsicum annuum [fruit]), Bioperine® (Black Pepper Extract) (Piper nigrum [fruit]) 27mg
The Science Behind Solgar No.7
Solgar No. 7 contains 5-Loxin, a patent-pending formula that reduces the action of harmful enzymes that causes degradation of joints and cartilages. By doing so, it provides ample time for repair while preventing further damage. In a clinical study, 5-Loxin improved the joint condition and reduced joint pain within just 7 days of using the product. Other ingredients of Solgar No. 7 are also believed to help in improving the joint condition of those suffering from osteoarthritis and rheumatoid arthritis. Overall, No.7 promises to provide a holistic approach to joint health through the following:
It slows down the action of harmful enzymes that breakdown joint and cartilage cells
It improves joint condition by promoting regeneration of health joint cells
It reduces joint pain, stiffness, and inflammation
What is Lacking from Solgar No. 7?
As mentioned above, this joint supplement does not contain glucosamine and chondroitin, which are two of the most known ingredients that support joint health. These two ingredients are responsible for the formation of healthy cells within the joints. They also help reduce joint pain, inflammation, and stiffness.
Benefits of Using Solgar No. 7
It reduces joint pain, stiffness, and inflammation
It helps improve joint flexibility and mobility
It prevents breakdown of joints and cartilages by inhibiting the production of harmful enzymes
It boosts the immune system
It improves stamina and lets the person do things without fear of joint pain
Side Effects of Solgar No. 7
This joint supplement may produce the following side effects:
Nausea
Vomiting
Headache
Dizziness
Abdominal pain
Gastric upset
Diarrhea
Is Solgar No. 7 Safe?
According to the manufacturer, there were no harmful effects related to consumption of this product. However, if you have been diagnosed with a medical condition or if you are currently taking other medications, it is best to consult your healthcare practitioner prior to taking Solgar No. 7. The ingredients of this supplement may produce certain interactions with some medications.
Directions for Use
The recommended daily dosage of Solgar No. 7 is just one capsule in a day. To avoid gastric upset, you can take it along with food or after meals.
Precautions in Using Solgar No. 7
Avoid taking this supplement at least 2 weeks prior and after a surgery as its ingredients may slow down the clotting mechanism of the body
Do not take this supplement along with anti-platelet medications because it will greatly increase the bleeding risk
Pregnant and nursing women should not take this product
Always consult your healthcare practitioner prior to taking this supplement especially if you have been diagnosed with a medical condition
Conclusion
Solgar No. 7 is one of the many joint supplements out in the market. However, the breakdown of its ingredients is not that at all unique or promising when it comes to joint health. It mostly relies on herbal components and collagen, but it missed out essential nutrients needed for joint regeneration. If you are looking for an effective joint supplement, it is best to browse through different reviews of various products. Outweigh the pros and cons of each one.
Below we have ranked the best joint supplements to make it easy for you to find effective and safe products. The ranking is based on crucial factors like potential to alleviate joint pain, potential to promote joint cartilage and tissue regeneration, potential to prevent recurring damage, potential to improve overall joint health, and quality of ingredients. In the end, we were able to come up with the bottom-line value of each product.
Our Top Joint Pain Relief Choices
Fight Joint Pain and Inflammation
Fight Joint Pain and Inflammation
Fight Joint Pain and Inflammation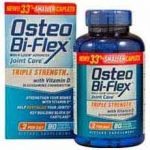 Fight Joint Pain and Inflammation
Fight Joint Pain and Inflammation
Fight Joint Pain and Inflammation