CH Alpha Overview
CH Alpha is a product that contains patented ingredients designed to target joint pain, whether it's caused by aging, over-exertion or past sports injuries. It is manufactured by Gelita Health products and sold via the internet from several different retailers, including the manufacturer.
The CH Alpha website is very informative and contains details not only about the product but additional information including how joint pain affects men, women and seniors differently, lifestyle changes that can be made to help deal with the condition plus a special section only for medical professionals. A detailed FAQ section shows dosage instructions and there is a Q&A section whereby a joint expert can answer specific questions from consumers.
CH Alpha costs $39.95 for a one month supply, although it is more economical to purchase multiple units at any one time. There does not appear to be any money back guarantee associated with the product.
How Does CH Alpha Work?
CH Alpha is a drinkable liquid that contains Bioactive Collagen peptides and the patented substance Fortigel. It is Fortigel that works in the same way as collagen in the body, helping to regenerate damaged and worn cartilage, building stronger and more flexible joints. The manufacturer states that optimal results can be experienced in 2-3 months and they do recommend that the user takes the joint pain relief product on a continual basis to maintain results.
Active Ingredients
While Fortigel is the key active ingredient in CH Alpha, the formula also includes Vitamin C, water and sugar. The liquid is taken once a day, directly from the vial or mixed with another beverage, such as water or juice.
CH Alpha Strengths
CH Alpha contains a patented ingredient
The website is informative
All company contact information is shown
The ordering site is secure
All ingredients are listed
CH Alpha is available without a prescription
It is suitable for those allergic to Glucosamine derived from shelfish
CH Alpha Weaknesses
No money back guarantee is available
CH Alpha can take up to 3 months to produce full results
It is only available from the internet
The formula does not contain Glucosamine or Chondroitin
Final Verdict
Despite CH Alpha not having a money back guarantee, the fact that it contains a patented substance is obviously a point in its favor. This shows customers that it has been clinically proven to produce successful results, even though they have to use it continuously to maintain relief. While it is slightly more expensive than similar brands, CH Alpha is one product that would be worth the investment.
Bones are connected by joints, which allow us to move with ease. Joint damage can cause pain preventing you from doing the things you once loved. Many conditions lead to joint pain from aging to an untreated sports injury. A quality joint product may help repair existing tissue damage and also promote stronger joints, less susceptible to future degeneration.
Below you'll find some of the most effective joint pain supplements on the market today, in our opinion.
Our Top Joint Pain Relief Choices

Fight Joint Pain and Inflammation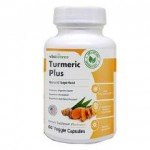 Fight Joint Pain and Inflammation
Fight Joint Pain and Inflammation
Fight Joint Pain and Inflammation
Fight Joint Pain and Inflammation