In This Article
Avocado And Honey Face Mask Overview
Winter is around the corner and our skin has already started showing effects on the dry wind.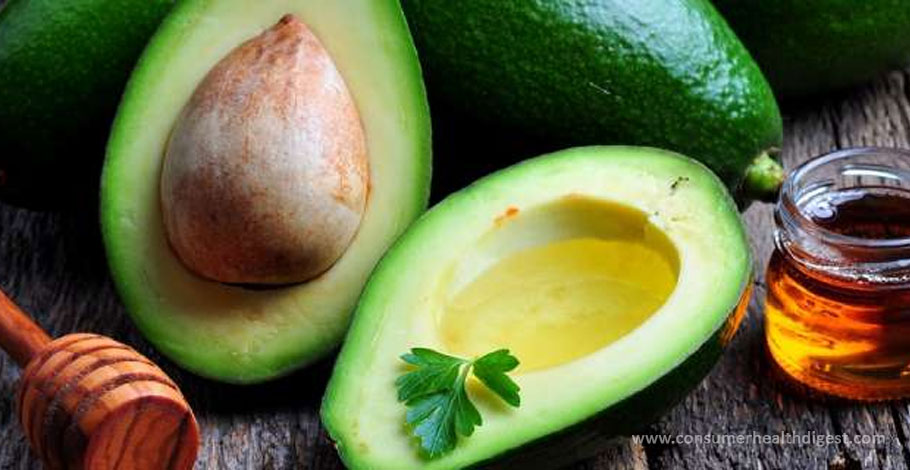 Winter is cold and dry which leaves us dry and dehydrated. In this condition when you are suffering from rough skin, chapped lips and dull skin, avocado and honey face mask is here to help you. Let's find out how exactly the therapy works on our skin.
What is Avocado and Honey Face Mask ?
Avocado honey face mask is punched with skin energizing and boosting formula that is devoid of harmful chemical chemicals. Both are known as anti-bacterial and anti-inflammatory products. Avocado and honey face mask hydrates the skin and moisturizes it, fights acne and prevents premature skin aging. So what makes these two simple ingredients special for your skincare?
What are the benefits of Avocado?
Avocado is known as one of the healthiest foods in the world. Other than dietary benefits, you can avail enormous benefits when using avocado as a face and skin care product. Avocado contains vitamins, minerals and healthy fatty acids to help us strengthen our skin, attacks zits and prevents inflammation. [1]
Vitamin C: Vitamin C is used an antioxidant to prevent premature aging of the skin and photoaging. It is also known to increase collagen synthesis in the skin cells to strengthen and prevents fine wrinkles. [2]
Vitamin E: Vitamin E is generally found in animal-based food products- eggs, meat, milk and milk products. Avocado is a vegetarian substitute for vitamin E. It prevents skin cancer, heals wounds faster, therefore, treats and prevents psoriasis and Acne vulgaris.
Magnesium: Avocado is a rich source of magnesium. This mineral property is known for treating acne, healing skin allergies and eczema redness and fine wrinkles.[3]
Fatty Acids: Avocado is best known for its healthy fatty acids- linolenic and oleic acids. These fatty acids make the cells healthier, strong and making your skin glow. When applied topically, the fatty acids reach deep in your skin layers to moisturize and nourish it.
What are the benefits of Honey?
Organic and farm produce honey is highly nutritious for health. It is a rich source of potassium, sodium, and antioxidants. It is antibacterial and that's why it kills bacterial infection and helps fight skin problems. Honey nourishes the skin while treating spots, blemishes, and acne scars on the face.
Regular application of honey makes your skin bright and increases elasticity of the skin. The amino acids and vitamin C ensure the growth of the tissues.
Amino Acids: Research shows that organic honey contains the amino acids like proline, tyrosine, glutamic acid, lysine, arginine and some other types. These amino acids act as building blocks and in collagen synthesis, therefore, revitalizes the skin cells. Skin repair is another remarkable feature of these acids. [4]
Potassium: This mineral ingredient boosts skin formation. It also moisturizes the skin. Potassium is one of the main components found in honey, which gives you soft and supple skin.
How to prepare Avocado and Honey Face Mask ?
Preparing avocado and honey masks for face does not take a lot of time. Both the items are found in the local stores and markets, so pick the fresh and ripe avocados and organic unprocessed honey. Now clean the avocado with plain water and cut it. Use half avocado for the preparation. Collect avocado pulp in a ceramic or glass bowl and mash it properly, see there are no lumps. Add 1 tablespoon honey in a bowl and stir it well. If you want to get rid of mild acne you may add 2-3 drops of fresh lemon juice in the avocado honey face mask.
Clean your face with water. No apply the facemask to your skin. Carefully leave the eyes but cover the entire face and the neck. Now rest peacefully till the face mask dries up. Wash your face after 30 minutes with plain lukewarm water. Use regularly for best results. However, you may skip adding lemon if you have a sensitive skin.
What are the benefits of Avocado and Honey Face Mask?
Avocado and honey face mask has several benefits on your skin.
Fights Acne: Avocado and honey both are well known for their anti-bacterial properties. If you want to get rid of acne you should use this face mask. Linolenic acids and fatty acids in avocado and amino acids present in honey clear redness of the skin, burning sensation, and irritation.
Brightens Skin: Avocado honey face maskeasily clears the scars and blemishes on your skin. And the medicinal properties present in avocado and honey removes sun-burn Avocado contains glutathione which fights hyperpigmentation.
Anti-Aging: Avocado contains all the essential nutrients to prevent loose skin, wrinkles and fine lines. Honey heals the skin faster which allows growth of new skin cells. Honey and avocado pump up collagen synthesis to strengthen the cells.
Moisturizes Skin: In winters you can use this facial mask regularly to replenish your face. Avocado hydrates the skin and moisturizes it. Honey prevents dryness and restores the water content on the skin.
Final Verdict
Packed with skin-revitalizing benefits avocado and honey face mask should be your one of the best DIY homemade skin treatment. The best part is you can get all the avocado and honey pack ingredients anywhere in the world, and they do not cost much.
Moreover, both are natural skin care products, which eliminates the risk of exposing your skin to synthetic elements. And if you notice, you will find several products which claim to use avocado extracts and honey as their base ingredients, so isn't is even better to use them directly on your skin? Always go for organic products and avoid chemical ingredients as much as possible. Eat healthy, exercise and care for your skin, that's all you need this winter to protect your skin.