Libigrow Overview
A male performance drug is out in the market, and it is gathering considerable attention. Manufactured by True3beauty, Libigrow is just one among the company's wide variety of sexual enhancement supplements designed for both men and women. Like any male supplemental drug, Libigrow aims to heighten user's sexual sensation and performance, correct sexual difficulties such as decreased* endurance and erectile dysfunction. But its main selling point is in the claim that, unlike its competitors, Libigrow's sexual enhancing* effects can last for up to two or three days at a time! Definitely an eye grabber, but let's see if Libigrow does deliver.
How Does Libigrow Work?
Libigrow primarily works by improving* blood circulation to the penis, making it bigger, harder and more responsive to stimulation. Other effects of the drug include increased stamina and endurance, improved* time before ejaculation, extended hard-on periods and resolution of impotence.
Libigrow Ingredients
Most of the natural ingredients found in Libigrow are nothing new to a seasoned supplement consumer. At 500 mg a pill, Libigrow's ingredient list includes the following:
10mg Vitamin E: Not only is it responsible for beautiful skin and a strong immune system, Vitamin E helps boost* sex hormone levels, improve* sperm count and mobility, and even improve* your libido.
25 mg Vitamin B3 (Niacin): B3 has a role in sex hormone production and promoting blood flow to your penis.
15 mg Zinc: Another mineral responsible for increased sex hormone production, particularly testosterone. It also aids in muscle building and increases* stamina.
450 mg Proprietary Blend: A host of different stimulants and vasodilator herbal extracts, the ingredients worth noting here are…

L-Arginine: Boosts* nitric oxide levels to further blood circulation to the penis
Korean Ginseng Extract: A stimulant, works to add energy and increase* endurance
Tribulus Terrestris: Increase* testosterone production and helps build muscles
Horny Goat Weed Extract: Improves* sexual drive and promotes* more blood flow to the penis
Gingko Biloba leaf: Another vasodilator to promote penile erections
Good About Libigrow
Can

increase* penis length

and girth by up to 30 percent
Can improve* ejaculation volume and endurance
Heightened

sexual drive and increased pleasure

Used to treat* erection dysfunction
Effects noticeable usually after about 15 minutes; makes good of its two to three days effectiveness guarantee
Bad About Libigrow
Can be quite

costly

Not readily available
Still not free from

side effects

No concrete user feedback
How to Take Libigrow?
Take one tablet of Libigrow 30 minutes to one hour prior to sexual activity. The supplement takes effect 15 to 30 minutes after ingestion and is meant to last up to 2 or even 3 days. Do not take more than 1 capsule within a 24 hour period.
Libigrow Side Effects
Some users have reported instances of headaches and restlessness have been reported by some users. Men with heart conditions or under treatment of blood pressure medication should consult a doctor before starting on Libigrow. Limit alcohol intake while using Libigrow, as alcohol may negate its beneficial effects.
Final Verdict
Being a new product, Libigrow is far from an established brand. But based on the feedback from some users, Libigrow has so far performed satisfactorily with little to no reported side effects. The problems lie in its cost and availability. At $4.99 a tablet, it is pretty pricey compared to its more popular competition. And as we mentioned, a credible source of Libigrow is hard to find lately because of the counterfeit issues. There is also the fact that there aren't reliable testimonials of Libigrow available. The most we can make is an inference based on its ingredients list. If you're still determined to have a taste of the Libigrow experience, remember that not only is it quite expensive and lacking in reliable user feedback, it is also a challenge to find a genuine source. It may or may not be the next male enhancement product, but is it worth your money and health to get a dubiously sourced Libigrow just to find out? We don't think so, and for your sake, so should you.
With countless male enhancement supplements available on the market today it seems impossible to find "the right one." Sexual performance declines naturally as men age, which may contribute to feelings of inadequacy or embarrassment. Male enhancement supplements should be based on four key factors: active ingredients, ability to support sexual stamina, enhance arousal, improved* sexual desire, and backed by clinical studies.
Below you'll find some of the most effective male enhancement supplements on the market today, in our opinion.
Our Top Male Enhancement Choices

Produces Stronger & Firmer Erections
Improves Sexual Stamina & Energy
Enhances Sexual Desire & Arousal
100% All Natural Potent Ingredients
Produces Stronger & Firmer Erections
Improves Sexual Stamina & Energy
Enhances Sexual Desire & Arousal
100% All Natural Potent Ingredients
Produces Stronger & Firmer Erections
Improves Sexual Stamina & Energy
Enhances Sexual Desire & Arousal
100% All Natural Potent Ingredients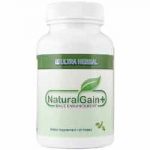 Produces Stronger & Firmer Erections
Improves Sexual Stamina & Energy
Enhances Sexual Desire & Arousal
100% All Natural Potent Ingredients
Produces Stronger & Firmer Erections
Improves Sexual Stamina & Energy
Enhances Sexual Desire & Arousal
100% All Natural Potent Ingredients