Andro400 Overview
Andro400 is a dietary supplement for men that is used to help raise levels of hormones responsible for muscle growth, sexuality and overall stamina. Typically men begin to find their hormonal levels decrease after the age of 40, a period which has been termed 'andropause' and likened to the female's menopause. When hormone levels drop, the male can find that he not only puts on weight more easily, particularly around the abdomen, but also loses muscle mass, becomes easily fatigued and, most distressing to many men, loses his ability to perform well sexually. Even though Andro400 is made specifically for the older male, it is said that younger men can benefit too in terms of increasing their athletic ability and overall energy.
The Andro400 website shows several customer testimonials and has a very detailed FAQ section addressing questions that range from product details to ordering information.
Andro400 Product Details
Andro400 is made by the company Natural Health Solutions who market the product on the official brand website. This site includes details about the company, their history and the development of their products. The site also contains numerous articles about the male hormones and the problems that can arise when they begin to decline. The Andro400 product is an all-natural blend of ingredients that can safely be taken over long periods of time without causing harmful side effects or interactions with other medications. It is available in two different strengths, the regular Andro400 and Andro400 Max, both of which are sold directly from the manufacturer. The company offers free shipping on all purchases and a 90-day money back guarantee. One bottle of the regular Andro400 costs $34.95 but for men who use the product on an ongoing basis, it is wiser to opt for one of the larger package deals, which reduces the cost per bottle.
Specific ingredients in Andro400 include
Eurycoma Longifolia, Prosexual Nutrients
The key active ingredient used in Andro400 is a natural botanical extract called Eurycma Longifolia. This is often included in many male enhacement supplements but rarely relied upon as the main ingredient as it is here. The extract is found in Malaysia and Indonesia where it is traditionally used to improve the virility and stamina in men. Eurycoma Longifolia has proven successful in independent studies for its effect on raising levels of vital hormones in men, helping them regain some of their former energy, lose accumulated abdominal fat and improve their sexual performance. The dosage included in Andro400 is 150mg per capsule, an amount which, according to independent studies is optimal for affecting hormonal levels and increasing essential ATP cellular action. The other substances used in Andro400 are Prosexual Nutrients – amino acids that increase the blood flow and circulation, boosting the metabolic rate and helping the male achieve a strong, long lasting erection.
It is recommended that Eurycoma Longifolia is taken at a dose of 2 capsules per day and that most users experience results in just 2-3 weeks.
Andro400 Advantages
Manufacturer history and contact details are provided
The amount of the key ingredient is disclosed
Andro400 has several benefits for male health
Independent clinical references are provided
Andro400 has a 90 day money back guarantee
Multi-bottle discounts are provided
Andro400 Disadvantages
The formula relies solely on one key active ingredient
It cannot treat severe sexual conditions
Scientific data for the Andro400 formula is not shown
Andro400 The Bottom Line
It is unusual for a formula such as this to contain such few ingredients while claiming to have so many benefits. However, although testing performed on the Anfro400 formula is not provided, there is evidence to show the benefits of Eurycoma Longifolia, especially when used at its optimal dose, as it is here. There are certainly plenty of customer reviews that attest to the power of Andro400, particularly in terms of its effect on weight, muscle mass and abdominal fat. While there is no actual proof that Andro400 is the #1 hormone-boosting supplement on the market, as the manufacturer claims, it is a well-priced, good quality brand that can be used safely for long periods of time.
Below you will find the most effective male enhancement products being sold today. The ranking is based on crucial factors including active ingredients, benefits offered, affordability and how fast the effects are. Of course, we carefully researched the science behind each product making sure that it is clinically proven to be effective and safe. Ultimately, we were able to determine the overall value of each male enhancement product allowing us to rank them.
Our Top Male Enhancement Choices
Produces Stronger & Firmer Erections
Improves Sexual Stamina & Energy
Enhances Sexual Desire & Arousal
100% All Natural Potent Ingredients
Produces Stronger & Firmer Erections
Improves Sexual Stamina & Energy
Enhances Sexual Desire & Arousal
100% All Natural Potent Ingredients
Produces Stronger & Firmer Erections
Improves Sexual Stamina & Energy
Enhances Sexual Desire & Arousal
100% All Natural Potent Ingredients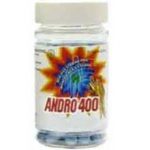 Produces Stronger & Firmer Erections
Improves Sexual Stamina & Energy
Enhances Sexual Desire & Arousal
100% All Natural Potent Ingredients
Produces Stronger & Firmer Erections
Improves Sexual Stamina & Energy
Enhances Sexual Desire & Arousal
100% All Natural Potent Ingredients
Produces Stronger & Firmer Erections
Improves Sexual Stamina & Energy
Enhances Sexual Desire & Arousal
100% All Natural Potent Ingredients