Hair loss can have a negative psychological effect on people as it relates to virility and attractiveness. There are amazing home remedies for home growth if you are unable to choose a method of undergoing surgery or other therapy sessions. The best way to cope with hair loss is to try the alternative approach of home remedies for hair growth.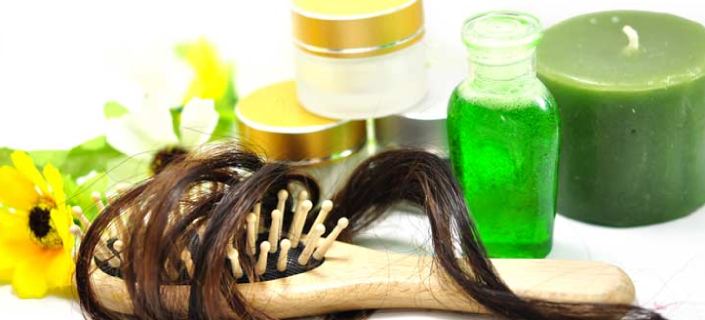 The role of healthy hair is vital for personality as well as styling. Hair loss can be caused by nutritional deficiency, hormone imbalance, stress, using chemical-laden products, genetics, and many other reasons.
Best Home Remedies For Hair Growth
Home remedies for hair growth are the natural and traditional ways of preventing hair loss. It is amazing to find that a kitchen full of fruits and vegetables are able to strengthen your hair, improve hair cell and reduce hair damage and split ends.
When we have grown tired of visiting hair specialist or worry with stress every time the hair fall out, it is time to follow the natural ways to protect hair loss as well as finding a solution of hair growth without even getting out of the home.
1. Hot Oil Massage
It is a simple and easy method to strengthen your hair and provide nourishment. Before applying the hot oil, slightly heat it. Put it on your scalp and gently massage it. Coconut, castor and olive oil are able to work well with the hair.
Together with the hot oil treatment, massaging your scalp to help gently in circular motion. Kneading often will also open up the blood vessels and increased blood flow. If you have dandruff then make sure to comb it for even distribution of oil. Leave it on for about half an hour. This method should be done twice or three times a week.
2. Egg Yolk and Olive Oil
Egg yolk is a source of the protein keratin and a mixture of egg yolk and olive oil can be beneficial to hair growth. Remedies are
Mix the egg yolk with two tablespoons of olive oil. Apply it on the scalp and wait for 20 minutes. Rinse it out after it is done.
Another approach is to combine, egg yolk, yogurt, and mayonnaise in a blender. Apply the mask and rinse it out after one hour.
3. Banana
The fruit includes potassium and vitamin A, C and E. Mash a ripe banana, put on a plastic and cover the head with it. Rinse it off after 40 minutes.
4. Avocado and Coconut Oil
The mixture of coconut oil and avocado help in hair growth and nourish, especially for the dry hair. It also prevents flakes and dandruff. Remember to gently heat it up the coconut oil before using it. Utilize the avocado to the tip of the hair.
5. Henna and Egg Shampoo
Henna is mainly used for thick hair and protect thinning. Mix henna powder, egg, lemon juice as well as water to make a paste and apply it on the scalp. The mixture will not only bring hair growth but also shine the hair with nourishment.
Advertisement
*All individuals are unique. Your results can and will vary.
6. Onion Juice and Lemon Juice
There are two ways to use the onion juice. Put the onion into the shampoo and sit for 15 days and use it to wash your hair. Another approach is to mix with lemon juice to put a shine on the hair.
7. Lemon Juice and Coconut Oil
Similarly, the mixture of lemon juice and coconut oil help in reducing dandruff and improve hair growth. Once it applies to the scalp, leave it from four hours to overnight before rinsing it off.
8. Fenugreek Seeds
Soak the fenugreek seeds into the water for eight to ten hours before using it. Make a fine paste from the soak fenugreek and apply onto the scalp.
9. Indian Gooseberry
Mix the gooseberry with coconut oil to provide hair growth. Heat coconut oil, apply it gently to the scalp. This treatment also encourages hair growth. Massage and wash your hair with a mild shampoo.
10. Aloe Vera
It nourishes the hair, encourages hair growth and prevents hair loss. It has a combination of uniqueness by mixing together with different fruits such as lemon juice, coconut milk, and wheat germ oil. Drinking aloe vera on a regular basis also can help in hair growth. Remember to rinse it off after applying the mixture onto the scalp. In addition, aloe vera can reduce dandruff.
11. Potato Juice
Potato juice includes the essential vitamins such as Vitamin A, B, and C which provide hair growth and prevent thinning of hair.
12. Diet and Vitamin Supplements
Apart from a proper diet and having the correct ingredient for hair growth and hair loss, it is also important to take supplements such as Provillus For Men and vitamins such as folic acid, biotin, fish oil and many more home remedies.
You May Also Want To Read – Is Your Hair Making You Look Older? Know The Reasons Here
Conclusion
Apart from 12 amazing best home remedies, herbals are also a natural way of resulting a smooth, shine and hair growth. Herbs include rosemary, catnip to sage promote fast hair growth. When using herbs, it is also better to mix with essential oils in the shampoo. As an alternative, you can also drink herbal tea.
Maintaining a healthy hair is vital as well as set up a good hair care routine. Use your best home remedies well but don't try to avoid hair care products like Folexin that are available too for your hair types.
Advertisement
*All individuals are unique. Your results can and will vary.
View All