Every woman tends towards having perfect skin. It is an almost unavoidable issue for every woman to keep her skin untouched by the aging process. However, the chances for that to happen are quite small. The aging process is something that catches up with us at the end. And the changes that it brings, regarding the whole human body, not only our skin, are noticeable.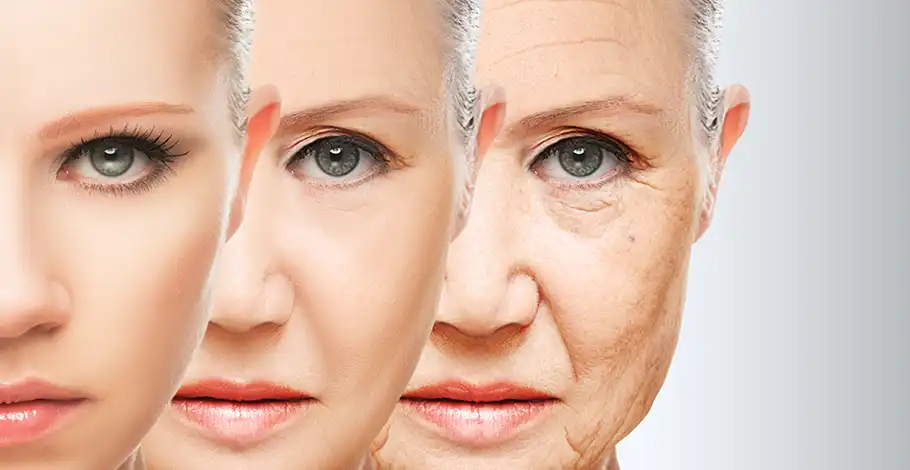 But what we are here to talk about today is our skin and the changes that occur due to the aging process. Considered to be a sensitive topic, you might feel as you need a little guidance. What we want to talk about the most in today's article is the importance of powerful, affordable anti aging skin care ingredients and how to choose them correctly.
This is a process that is most probably a bit overwhelming, we would say. But with best ingredients for anti-aging skin care in your hands, you should not feel any trouble overcoming these skin changes and embracing them at the end!
You can take quick scan at Radiant Revive Cream review which provides a list of ingredients.

What Happens to Our Skin as it Ages?
Unfortunately, what happens to our skin is the loss of elasticity. Your skin starts to get more easily dehydrated, dry, and thin. This leads to the appearance of wrinkles and fine lines that are quite noticeable and usually lead to the occurrence of self-conscious and depression. You might also notice skin discoloration and development of dark patches and spots on your skin.
Constant black circles under your eyes due to the thinning of the skin are also very probable. This is a subject that most women tend to fight with the use of the best anti-aging foods and anti-aging diets. And while that is not a wrong way to address this issue, there are also a lot of best ingredients for anti-aging skin care.
What is the Best Ingredient for Anti Aging?
Let's leave all those anti-aging foods and anti-aging diets aside and let's focus on what the special anti-aging ingredients [1]in our skincare products promise to do for your skin. These anti-aging ingredients tend to address all the issues that occur during the aging process.
For starters, they hydrate your skin properly so that you can easily forget about having to deal with dehydrated, dry skin that is more commonly exposed to the possibility to undergo any acne breakouts and injuries. Then we have the issue of wrinkles. What these anti-aging products promise is to decrease the visible wrinkles and fine lines and slow down the occurrence of new wrinkles in the future.
And all of this just by increasing your skin's elasticity by improving the production of collagen. And last but not least, they tend to provide a more refreshed, bright and shining look for your skin that will make you look younger, healthier and happier each day!
What are the Best Anti-Aging Ingredients that You Should Try?
Let's start with Alpha hydroxy acids or shortly AHA. AHA [2]works towards removing any dead skin cells from your skin, providing a chance of it to breathe and decrease any chance of the usual acne breakouts. It is what will smooth [3]your skin and provide a chance for a glowing skin. Have you been wondering what are the best anti-aging ingredients for dry skin? Well, AHA is one of the best ones. However, you can also peep on anti wrinkle cream reviews, reading these reviews will clear you many things.
Then we have Beta hydroxyl acids or shortly BHA[4]that address the same issue as AHA, however, are more suitable for those of you who are fighting against that extra oil in your skin cells. Then we have retinol or Vitamin A. Look for retinol in your skincare products if you are interested in having firm, shining skin.
Retinol [5]will make sure that your production of collagen increases and your skin produces healthy skin cells for a change. Speaking of vitamins, we should not forget to mention Vitamin C.[6] The powerful antioxidant for skin is able to increase the collagen production, reduce any visible wrinkles and reduce any present skin discoloration. On the top of that, Vitamin C also enhances your skin's repair process and reduces any present inflammation.
Then we have Vitamin E as well with its ability to protect your skin against the oxidative damage and collagen destruction. It also helps Vitamin C to fulfill its task towards skin care. Another powerful collagen production enhancer is green tea.[7] Not only will it improve your skin's collagen production, it will also reduce the present inflammation and reduce any present skin cell damage.
If you have wondered which anti-aging ingredient is best for skin cell damage repair, that must be green tea in this case! And last but not least important are the curcuminoids which are found in the spice that you might already have right there in your kitchen – turmeric!
They have anti-inflammatory properties both internally and externally and possess the ability to reduce any chronic irritation, inflammation and sun damage to the skin. Now, how many of these anti-aging ingredients would you say are there for your favorite skincare products? Maybe it is time to find new ones, would you agree?

Conclusion
Imagine having bright, flawless, well-hydrated skin without any wrinkle or dark spot? Well, this is not entirely impossible. With the help of some of the best anti-aging ingredients as well as anti-aging cream, you can fulfill your dreams of having great, flawless skin to show off for! You may also take a look for anti-aging eye cream such as Clinique.
What you should do is pretty much simple – just make sure that your anti-aging skin care products include some of the best anti aging vitamins that we have shared in today' article such as Vitamin A, C, E, AHA, BHA, curcuminoids and green tea to make sure that your skin is getting all the attention that it needs to fulfill your dreams for perfect skin!
It does not seem like a hard thing to do as long as you know what you should be looking for, does it? Well, what are you waiting for? Go make your skin and yourself happier right now!