Prostate Defense Overview
Almost fifty percent of males start facing prostate problems above 40 years of age. Current studies stated that one among every six Americans is suffering from some prostate related issue and is at a greater risk of prostate cancer. These numbers sound really alarming and one has to take some extra care once it comes to the prostate. Most of the prostate related issues come in the form of polyuria or urine dribbling increase*. It isn't a big task at all to find cure* to these problems but you have to take certain decisions. So if you really want to sleep like a baby, pee like a young teenager and enjoy sex like a man, then you have to find a solution for your prostate and the solution lies in Prostate Defense supplement. Everybody wants to have a satisfying sex, everyone desires for a deep sound sleep at night, everybody hates interruption in their sleeps, so if you are that somebody who is facing such problems then it's better to start Prostate Defense right from today
Prostate Defense Cost Price
Prostate Defense supplement is available in the form of liquid soft gels in affordable price range of $14 to $15 per bottle which can easily be managed by anyone.
Prostate defense Ingredients
Prostate defense is made up from extracts of different plants and vegetables. Most of its ingredients come from herbs and shrubs. It is made up from unique combination of the following ingredients:
Saw palmetto
Urtica dioica (nettle root)
Pumpkin seed oil
Pygeum Africanum
Lycopene
Vitamin E
Zinc
Selenium
How Does Prostate Defense Work?
Prostate Defense basically works on four lines depending upon the working capability of each of its ingredients.
First line Mechanism: Saw palmetto and nettle root plays important role by blocking the conversion of testosterone into its active form. Besides it also helps in smooth passage of urine and improvement of overall prostate health. With Prostate Defense a considerable reduction* can be seen in night time peeing.
Second line Mechanism: Scientists have observed that night time urination is decreased* by 32% among patients who have used this supplement due to the presence of pumpkin seed oil and pygeum Africanum. These ingredients also help in increasing* overall urination force thus resulting in complete bladder emptying.
Third line Mechanism: Third line mechanism is basically carried out by Vitamin E and lycopene which act as antioxidants thus protecting prostate against free radicals.
Fourth line Mechanism: Zinc and selenium plays the fourth line mechanism by improving* the overall health and functional status of the prostate.
(All these ingredients are totally dependent upon one another for its functioning and eliminating one substance might affect the working power of another source.)
Prostate Defense Pros
Satisfying sex

Increase* sexual arousal and power

Decrease* urinary frequency especially at night

Improvement in sleep and overall behavior

Decrease* burning micturation
Prostate Defense Cons
Never worry about any kind of side effects which Prostate Defense can bring with itself. Why? Because it doesn't have any side effects at all; unless you are allergic to any of its ingredient or you are taking it in combination with some other drugs which can give rise to some allergic skin reaction or GIT upsets.
Directions to Use Prostate Defense
Prostate Defense works best when it is taken twice or thrice daily as recommended by your doctor, for at least 2-3 months. All kinds of prostate supplements need some time to start showing results and same is the case with Prostate Defense, which can take 2-3 months before any improvement can be seen.
Is Prostate Defense Safe to Use?
Prostate Defense is totally safe to use without any proven risks upon any system of the human body.
Customer's Reviews about Prostate Defense
As more and more Americans are facing prostate problems, demand of Prostate Defense is also on its rise. It has been given a five star response by most American citizens who have used it and experienced its healthy benefits.
"One of my friends was having these urinary complaints and he asked me to bring prostate defense supplement for him. Once he started it, he really found improvements in his prostate complaints; but once he stopped taking it, all symptoms returned back in a flash. Therefore always try to keep using it for a longer run without any stoppage otherwise the symptoms would revert back".
"I had been using doctor's prescription for my enlarged prostate for about three years but I didn't find any improvement in my urination problems. Then one fine day, a friend of mine suggested me to use prostate defense. I started taking it and till today I am free from all kind of prostate problems. Thanks to you, prostate defense! It's all because of you".
Conclusion
Due to the huge impact, an unhealthy prostate can force upon your daily life it's better to find a permanent solution to your problem. A real relief can only be felt by you if you start using Prostate defense. So better to wake up, place an order for Prostate Defense and start enjoying a healthy life once again.
Prostate health is of great concern for men today. Preventative measures may reduce the risk of developing prostate cancer and improve overall prostate health and function. A quality, premium prostate supplement may shrink the prostate, minimize frequent urination, promote sexual function and contain quality ingredients.
Below you'll find some of the most effective prostate supplements on the market today, in our opinion.
Our Top Prostate Support Choices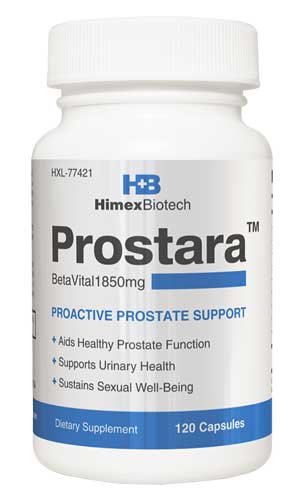 Maintaining Prostate Health
Maintaining Prostate Health
Maintaining Prostate Health
Maintaining Prostate Health
Maintaining Prostate Health