Hydrazine sulfate is a chemical molecule that has an extensive range of uses in both medicine and science. We are currently primarily concerned with its medical applications. Previously, the substance was said to be an alternative ingredient for various cancers, including brain cancer, colon and rectal cancer, lung cancer, and lymph cancer, to mention a few. Hydrazine sulfate is mostly used in the form of a dietary supplement. It's meant to be used as an alternative to traditional treatment for anorexia, an eating disorder brought about by a lack of appetite. It's also used to treat cachexia, a type of weight loss illness that, in this case, is caused by cancer.
ORIGIN OF HYDRAZINE SULFATE
Hydrazine sulfate, as previously stated, is a chemical substance, specifically salt. It exists as a result of hydrazine and sulfuric acid reacting. Hydrazine is the active component in this unique mixture.
HEALTH BENEFITS OF HYDRAZINE SULFATE
Hydrazine sulfate has been used as an alternative treatment for many years. It may be used to treat a variety of cancers, including lung cancer, colon cancer, and rectal cancer.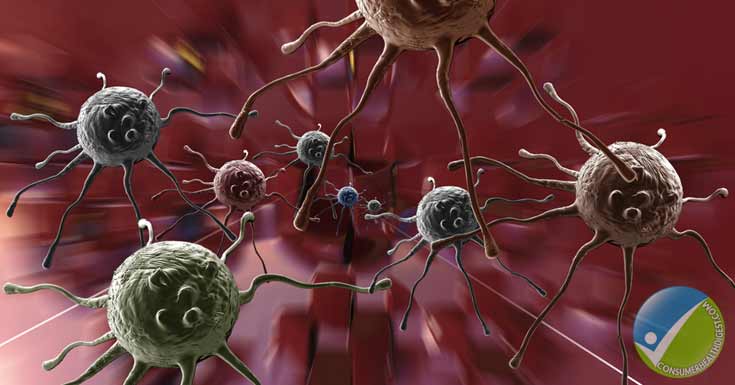 HYDRAZINE SULFATE SIDE EFFECTS
There is no hard evidence to support the use of hydrazine sulfate as a substitute treatment for cancer and its complications. Consumers of this substance, on the other hand, have reported several side effects. The following are some of the most common adverse effects:
Drowsiness,
Weakness,
Insomnia,
Rashes,
Vomiting,
Dizziness,
Nerve Problems,
Irregular Breathing patterns,
Unrest, and
Violence
In addition to these, hydrazine sulfate has other potentially fatal adverse effects. The following are some of them:
When taken orally, Hydrazine sulfate can bring about cancer in people who use it.
Coma,
Damage to the liver and kidneys,
Seizures,
Abnormal heart rhythms, and
Irregular blood sugar levels, especially in people with diabetes.
It should be noted that several of these serious adverse effects may result in death.
SPECIAL PRECAUTIONS & WARNINGS
Hydrazine sulfate is possibly unsafe for anyone, including pregnant and nursing mothers. It has been associated with liver damage, seizures, coma, and death in some people.
Diabetes: Hydrazine sulfate might lower blood sugar levels in people with diabetes. Look out for low blood sugar signs and carefully monitor your blood sugar if you have diabetes, and use hydrazine sulfate.
Liver disease: Hydrazine sulfate might damage the liver. It might be unsafe for people with liver disease.
Liver disease: Hydrazine sulfate has the potential to harm the liver. It could be harmful to persons who have liver illness.
Surgery: Because hydrazine sulfate can impact blood glucose levels, it's possible that it'll make blood glucose control difficult during and after surgery. Stop taking hydrazine sulfate at least two weeks before your surgery date.
RECOMMENDED DOSES AND TIMING FOR HYDRAZINE SULFATE
Hydrazine sulfate is administered in different doses depending on the user's age.
Children: This category includes anyone under the age of eighteen. The use of hydrazine sulfate is prohibited under this categorization. This is owing to a lack of supporting evidence to the contrary. There hasn't been a single adequate trial that has resulted in a separate dose for youngsters.
Adults: The substance can be ingested or injected. For individuals with cancer, 60 mg per day is thought to be sufficient. This dosage is to be taken three times per day. The dosage should only be used for 30 days.
USES OF THE HYDRAZINE SULFATE IN SUPPLEMENTS
Although hydrazine sulfate is still regarded as a potentially dangerous alternative treatment, it has only been used for nutritional purposes. The FDA has not certified the use of hydrazine sulfate since there is no substantial evidence to substantiate its medicinal advantages. As a result, it is illegal in the United States to use it as a treatment for any ailment. However, the ingredient is still available for sale as a dietary supplement to stimulate hunger and weight gain.
HYDRAZINE SULFATE INTERACTIONS
Hydrazine sulfate users should proceed with caution due to its negative side effects. When it comes to pregnant or breastfeeding women, hydrazine sulfate should be avoided at all costs. Furthermore, this substance should not be combined with antidepressants, sympathomimetics, levodopa, or meperidine under any circumstances. Hypersensitivity and serotonin syndrome could result if this is violated.
Use caution when taking hydrazine sulfate alongside antihistamines, antipsychotics, chemotherapeutic treatments like bleomycin, seizure medications, and sedatives.
FREQUENTLY ASKED QUESTIONS
Q: WHAT IS HYDRAZINE SULFATE USED FOR?
A: Hydrazine sulfate is a chemical that has been researched as a cancer treatment as well as for cancer-related anorexia and cachexia.
Q: IS HYDRAZINE SULFATE TOXIC?
A: The use of Hydrazine Sulfate should be done with utmost caution. The eyes and skin might be irritated and burned by Hydrazine Sulfate. Coughing and shortness of breath can result from inhaling Hydrazine Sulfate, which irritates the nose, throat, and lungs. You may feel dizzy and lightheaded as a result of the exposure.
Q: HOW DOES HYDRAZINE SULFATE WORK?
A: Hydrazine sulfate may prevent chemical reactions in the body that might lead to malnutrition and muscle wasting connected with cancer.
Q: IS HYDRAZINE SULFATE FDA APPROVED?
A: Despite being advertised as a dietary supplement, hydrazine sulfate has never been authorized as safe and effective in treating any medical condition in the United States.
Q: HOW IS HYDRAZINE SULFATE TAKEN?
A: Hydrazine sulfate is a drug that is taken by mouth in the form of tablets or capsules. There is no set dose or duration of treatment.
Q: CAN I GIVE MY PET HYDRAZINE SULFATE?
A: When a pet stops eating, it loses energy quickly and loses the will to survive. Getting a pet to eat can become increasingly challenging as time goes on. Hydrazine Sulfate has been used to stimulate appetite in pets. Getting your pet to eat can help them maintain their energy levels and improve their overall quality of life.
The liquid version of Hydrazine Sulfate is by far the most convenient for dogs.
CONCLUSION
There is little, if any, evidence that hydrazine sulfate can be used as an alternative treatment for any ailment. On the other hand, there has been a lot of evidence to support the ingredient's riskiness. These two considerations should be taken into account while considering your selections. Consult a physician for medical advice before using hydrazine sulfate. Avoid consuming this ingredient totally if at all possible.
View All