According to the Pew Research Center, 8 in 10 adult Americans or 79% use Facebook, 32% have Instagram profiles, while 29% use LinkedIn. It is needless to mention that Americans widely use Pinterest, Twitter, and other social media websites on a daily basis. Nowadays, it became perfectly normal to have multiple social media accounts and be active on each of them all the time. While the internet and profiles on social platforms do carry a multitude of advantages, they have some shortcomings as well. For instance, the latest research discovered that using more websites is strongly linked to depression.
Social Media and Depression
Despite multiple studies confirmed the link between social media and depression, the independent role of using multiple social media websites still remains unclear. Brian A. Primack M.D, Ph.D. and a group of scientists at the University of Pittsburgh decided to carry out a study and determine the impact of multiple social platforms on depression.
The researchers surveyed a nationally-representative sample of 1787 US young adults aged between 19 and 32. To assess social media usage, Pew Research Center results were used while depression was evaluated via PROMIS (patient-reported outcomes measurement information system). Participants completed a questionnaire wherein they had to state whether they used social media platforms such as Facebook, Twitter, YouTube, Google +, Instagram, Tumblr, Reddit, Snapchat, Pinterest, Vine, and LinkedIn.
The journal Computers in Human Behavior published results of the research and showed that compared to individuals who used 0-2 social media websites, those who used 7-11 of these platforms had significantly higher risks of depression and anxiety. In fact, participants who used 7-11 social media websites had 3.1 times the risk of experiencing symptoms of depression than their counterparts with 0-2 accounts. Also, individuals who used most platforms had 3.3 times higher risk of anxiety and depression compared to people with the least number of websites.
Researchers concluded the study explaining that social media platforms usage is independently associated with symptoms of anxiety and depression, even when controlling for overall time spent on social media. Based on these findings, it would be useful for clinicians to ask patients suffering from depression/anxiety about their social media habits.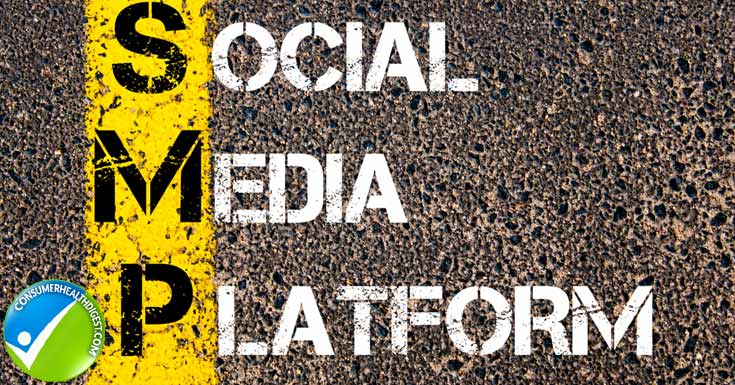 Why Multiple Social Media Platforms Contribute To Depression?
Now that the study confirmed the link between using multiple social media websites and depression, it is logical to wonder why that happens. How the number of websites one uses is associated with symptoms of depression or anxiety? Primack and his team have several theories that could explain this:
People who use a multitude of websites have to multitask to move from one website or profile to another. Multitasking is strongly linked to poor cognitive functioning and weaker mental health
Using more social media platforms leaves more room (and greater chances) of committing social media faux pas, thus leading to repeated embarrassments
When the number of social platforms increases, it becomes difficult to navigate the distinct set of rules, idiosyncrasies, and cultural assumptions characteristic for each website. This leads to negative emotions and moods
Social Media Fun Facts
91% of retail brands use 2 or more social media platforms
Average internet user has 5.5 social media accounts
Facebook has 1.71 billion users
400 million people use Instagram
450 million people are on LinkedIn
Pinterest has 100 million users
36 million accounts are created on Reddit
100 million people use Snapchat
320 million people have profile on Twitter
Over 1 billion users are on YouTube
Conclusion
With a multitude of social media websites, we have more platforms to use and create multiple accounts we update daily. The latest research confirmed that users with 7 to 11 social media websites have increased chances of depression and anxiety. The risk persisted even after participants controlled the time they spent online. Therapists and clinicians should consider these findings when treating patients with anxiety/depression and, also, individuals prone to these issues will benefit from reducing the number of websites they use.
View All