What is HTY Gold?
HTY Gold is a cream formulated to naturally moisturize, revive, strengthen, and protect aging skin. In their words, the product will "prevent and conquer dry, wrinkled, crepe-paper skin."
It seems to be based upon a patented complex of rare 'super-red' palm oleins, which contain a wealth of antioxidants and something called tocotrienols.
The company holds a patent, with the number listed at the bottom of their website. HTY Gold is based in San Francisco, CA, and is manufactured by Pacific Specialty Oils, Inc.
HTY Gold Ingredients – Are they Safe & Effective?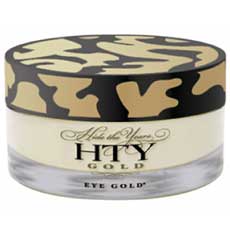 HTY Gold was created by Patricia Kopas and her husband, George Kopas, a chemist who has over 50 years of experience working with oils.
It doesn't contain artificial chemicals, preservatives, parabens, or fragrances and has been dermatologist tested and approved. It seems to rejuvenate and protect the skin by providing antioxidants and deeply penetrating moisturizers.
In addition to CQ10, Beta and Alpha Carotenes, Vitamins E and A, HTY Gold contains Tocotrienols, which may build in the skin tissue and protect it against external damage.
The other ingredients include Palm Oil, Evening Primrose Oil, Avocado Oil, and Meadowfoam Seed Oil. HTY Gold has not been tested on animals and contains no animal products.
HTY Gold claims that 9 out of 10 women who have used it have seen marked improvements in their skin, but there is no scientific evidence provided to substantiate this claim. It seems to be based loosely on user reviews.
There are 6 testimonials from different doctors, including dermatologists and plastic surgeons, supporting HTY Gold. The website also includes eleven positive customer testimonials with the first names, last initials, and locations of the users.
You may purchase a 1.7 oz trial size jar for $80 and the full size 3.4oz jar can run around $180 for the night cream, making it one of the more expensive products on the market. HTY Gold is Better Business Bureau accredited and has been in operation since 2001. They offer a 60-day money back guarantee.
Advertisement
*All individuals are unique. Your results can and will vary.
What are the Advantages of HTY Gold?
All natural
Holds a patent, which adds some legitimacy to claims
No animal testing
MD testimonials
Dermatologist tested
BBB Accredited
Contains potent emollients.
60-day money back guarantee.
What are the Disadvantages of HTY Gold?
No scientific evidence presented to support claims
Does not contain many ingredients that specifically target wrinkles or have been shown to have positive effects on wrinkles
Expensive.
Read Next – DermaNew Facial Rejuvenation Microdermabrasion Creme
HTY Gold Review – Final Verdict
Based on the information provided, HTY Gold appears to simply be a very potent moisturizing cream. It is true that excellent hydration of the skin can help the appearance of wrinkles and help to prevent future development.
Also, the antioxidants will help to protect the skin against aging. However, it does not contain any specific ingredient directly targeted towards wrinkles, collagen stimulation, muscle relaxing, or other effects that many patented wrinkle-fighting ingredients may have.
In the end, it seems to be a very expensive moisturizer. However, it is an all natural, cruelty-free option that comes with a two-month guarantee.
As we age the composition, texture and appearance of our skin changes. Signs of skin aging include wrinkles, fine lines, loss of moisture, uneven tone, and dull, tired-looking skin. There are countless anti-wrinkle creams on the market promising to make skin look and feel younger. Many anti-wrinkle creams promise everything short of a facelift or to provide the much sought after "fountain of youth". In reality most are just moisturizers marketed as anti-aging products.
Below you'll find some of the most effective wrinkle serum/cream formulations on the market today, in our opinion.
Our Top Wrinkle Cream Choices
Verdict on Claimed Benefits: Below is our summary of the available evidence for the claimed benefits of below mentioned anti-aging products and anti-wrinkle creams based on the available research: