Margaux Diaz
Health, Fitness and Beauty Writer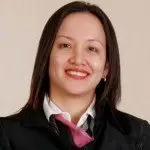 Experience
health, Fitness and Beauty Writer
Health and Beauty Adviser
Social Development Worker
Human Rights Activist
Background
Margaux Diaz is an inspirational writer who strongly believes in the power of self-motivation. She believes that every woman and man, no matter what age or race, can be confident but that confidence must be shaped inside and out.
Margaux has over a decade of experience researching and writing as a passion. She is a social development worker who spends her free time pondering and writing about life, love, health, relationships, human rights, human potential, the inherent goodness of men and women, and everything else that should matter.
About Consumer Health Digest
Consumer Health Digest, a Kyzooma Brand, is your trusted resource for reliable, empathetic, and up-to-date information on wellness topics and product reviews that matter most to you. Our reach is more than 100 million readers. Consumer Health Digest content is fact checked and reviewed by our Medical Expert Board for accuracy and integrity. Learn more about us and our editorial process.