Dr. Karen Gless, Ph.D, RN, LMFT
Dr. Karen Gless, Ph.D, RN, LMFT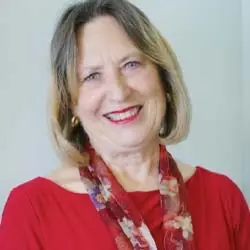 Location
San Diego, California, United States
School
Arizona State University
Education
Arizona State University: B.S. and Ph.D., Registered Nursing and Psychotherapy
University for Humanistic Studies: Ph.D., Counseling Psychology with an emphasis in health sciences
Experience
Aalona Counseling Center: Dr. Karen Gless, Ph.D.
Aalona Counseling Center: Psychotherapist, Couples Counseling, Sex TherapistPsychotherapist, Couples Counseling, Sex Therapist
Licenses & Certifications
Background
Karen Gless, Ph.D., is a Licensed Marriage and Family Therapist and a registered nurse with over 20 years in a successful psychotherapy practice. She has written many articles on relationships and sexual issues. She has appeared on TV shows, given internet interviews and has been quoted in Cosmopolitan Magazine.
She often uses hypnosis to help her patients resolve sexual problems, relieve anxiety, and improve self-esteem. She has successfully treated many individuals for a variety of sexual problems, including impotence, premature ejaculation, inability to have orgasms, and lack of sexual desire.
She uses the latest scientific discoveries to help her couples create healthy, happy, fulfilling relationships.
You can visit her website - https://bestpetreatment.com
About Consumer Health Digest
Consumer Health Digest, a Kyzooma Brand, is your trusted resource for reliable, empathetic, and up-to-date information on wellness topics and product reviews that matter most to you. Our reach is more than 100 million readers. Consumer Health Digest content is fact checked and reviewed by our Medical Expert Board for accuracy and integrity. Learn more about us and our editorial process.