Julie (Hansen) Harris, RDN, LDN, CPT
Registered Dietitian, Licensed Dietitian Nutritionist, and Certified Personal Trainer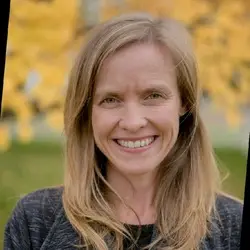 School
University of Northern Colorado
Expertise
Registered Dietitian
Highlights
Julie (Hansen) Harris is a highly qualified and accomplished professional in the fields of nutrition and fitness. Her impressive credentials and extensive experience make her a valuable asset in promoting health and well-being.
Education
University of Northern Colorado: Bachelor's degree, Dietetics/Dietitian
California State University-San Bernardino: Bachelor of Science, Kinesiology; Exercise Science
Experience
Freelance Writer
Marketing Manager
Wellness Specialist
Personal Trainer
Professional Accomplishments
Author of "If you are what you eat, should I eat a skinny girl?"
Founder of Kokoro Nutrition and Mary Land Roadtrips
Certifications
HubSpot Academy : Certificate, Inbound Marketing
HubSpot Academy : Certificate, Email Marketing
Americen College of Sports Medicine : License, Personal Trainer
AFPA American Fitness Professionals & Associates : Certificate, Yoga Level 1
Americen College of Sports Medicine : Certificate, Exercise is Medicine- Level 1
Commission On Dietetic Registr : License, Registered Dietician
MD Academy of Nutrition & Dietetics : License, Registered Dietitian, MD
The National Institutes of Health : License, NIH Plain Language Training
Google Digital Garage : Certificate, Fundamentals of Digital Marketing
Background
Julie has been a runner for over 20 years, which sparked her interest in the field of health and nutrition. She has a strong passion for evidence-based research and writing. Julie has published peer-reviewed literature, as well as currently working on a cookbook for athletes.
She shares her amazing adventures on Mary Land Roadtrips and Kokoro Nutrition.
About Consumer Health Digest
Consumer Health Digest, a Kyzooma Brand, is your trusted resource for reliable, empathetic, and up-to-date information on wellness topics and product reviews that matter most to you. Our reach is more than 100 million readers. Consumer Health Digest content is fact checked and reviewed by our Medical Expert Board for accuracy and integrity. Learn more about us and our editorial process.