Carola May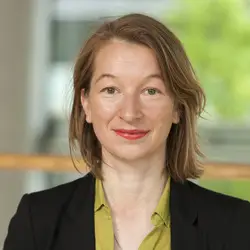 School
IU International University of Applied Sciences
Expertise
Clinical Aesthetician
Experience
Clinical Aesthetician at Dahliana Skincare
Professional Accomplishments
Background
Carola May Founder of Dahliana Skincare worked as a clinical Aesthetician for the past 20 years and this experience has given her incredible exposure to both dermatological science and the skincare industry.
Her deep-rooted passion for natural beauty and nature has guided Carola along her journey of creating the wonderful brand Dahliana. Her Company Dahliana has won Five Beauty Awards and continues to inspire the skincare industry with new creations.
About Consumer Health Digest
Consumer Health Digest, a Kyzooma Brand, is your trusted resource for reliable, empathetic, and up-to-date information on wellness topics and product reviews that matter most to you. Our reach is more than 100 million readers. Consumer Health Digest content is fact checked and reviewed by our Medical Expert Board for accuracy and integrity. Learn more about us and our editorial process.