Anne Anyia, RN
Registered Nutritionist, Weight Loss Health Coach & Contributing Author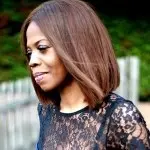 Experience
Awesco Nutrition: Founder
WatchFit: Expert Author
Nutrition for Female Health: Founder
Network Rail: Senior Technical Operations & Service Analyst
Teletext: Web Developer
Sainsbury's: Computer Programmer
Education
Institute for Optimum Nutrition (ION): Diploma, Nutritional Therapy
London South Bank University: Master's degree, Information Systems Engineering specialising in Business Information Systems
University of Ilorin: Bachelor of Science (B.Sc.), Zoology/Animal Biology
Background
Anne Anyia is a UK based BANT and CNHC registered Nutritional Therapist and Consultant specializing in weight loss and weight management.
She has also an interest in digestive health and women's nutrition. She is passionate about health and well-being and shows people what to eat and how to eat for optimal health.
She believes everyone should be empowered to be able to manage their own health. Anne has a diploma in Nutritional Therapy from the Institute for Optimum Nutrition. She also works closely with children in her local church in the community.
About Consumer Health Digest
Consumer Health Digest, a Kyzooma Brand, is your trusted resource for reliable, empathetic, and up-to-date information on wellness topics and product reviews that matter most to you. Our reach is more than 100 million readers. Consumer Health Digest content is fact checked and reviewed by our Medical Expert Board for accuracy and integrity. Learn more about us and our editorial process.