Anna Baker
Anna Baker is the founder and principal nutritionist for Nutrition Journey, LLC. Once a victim of chronic illness and fatigue, Anna found a deep passion and respect for nutrition after proper diet and key lifestyle changes transformed her health, giving her a fresh and energized new outlook on life.
Anna holds a degree in Nutrition Studies from the lauded Flinders University in South Australia and is currently a Master's candidate at Deakin University. Connect with her on Facebook, Twitter, Instagram, YouTube and LinkedIn.
Most Recent Articles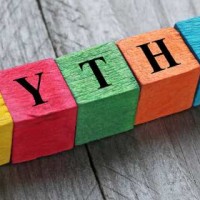 posted in Weight Loss
There are so many nutrition facts out there, but many are myths. So, with all this information out there how do you know what to believe and what not to? Let's take a look at 8 o...
Read More