Allison Lansman, RDN, LD
Dietitian, Blogger and Freelance Nutrition Writer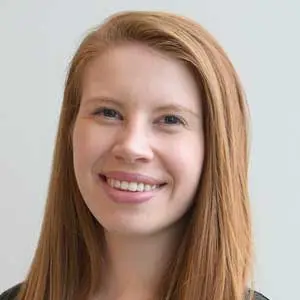 Location
Ankeny, Iowa, United States
School
Des Moines University
Education
Des Moines University: Masters, Public Health
Iowa State University: Dietetics Internship
Iowa State University: Bachelor's degree, Dietetics
Experience
Allie Lansman Sustainable Nutrition Writing & Education Services: Founder and Owner
Food + Wellness Equity Collective: Content & Community Manager
Angie's Tea Garden: Sustainability & Community Consultant
FoodCorps: FoodCorps Service Member
Iowa State University: Dietetic Intern
Iowa State University Extension and Outreach
National 4-H Council
Honors & Awards
Iowa 4-H Outstanding Young Alum Issued by Iowa 4-H Foundation
Kappa Omicron Nu Honor Society Issued by Iowa State University
Phi Upsilon Omicron Honor Society Issued by Iowa State University
Iowa Central Community College Honor Society Issued by Iowa Central Community College
Phi Theta Kappa National Honor Society Issued by Iowa Central Community College
Licenses & Certifications
Academy of Nutrition and Dietetics: Registered Dietician (RD)
Background
Allison has been practicing dietetics since 2017 and has worked in many settings, including hospitals, clinics, the food service industry, and non-profit community organizations. She has even practiced abroad, focusing on community health and nutrition communication in Paris, France. Currently, she is the owner of The Freelance RD, modern writing services; also offering product development, educational services, and brand partnerships with wellness companies.
About Consumer Health Digest
Consumer Health Digest, a Kyzooma Brand, is your trusted resource for reliable, empathetic, and up-to-date information on wellness topics and product reviews that matter most to you. Our reach is more than 100 million readers. Consumer Health Digest content is fact checked and reviewed by our Medical Expert Board for accuracy and integrity. Learn more about us and our editorial process.