Ali Wells, RN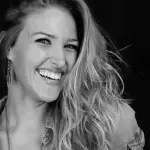 Ali is a Weight Loss Mindset Coach who empowers women to look inward to change their thought patterns, beliefs, and behaviors, allowing them to create a lifestyle that is sustainable long-term.
She is on a mission to revolutionize the weight loss industry by bringing forward the importance of releasing emotional weight, versus just physical weight during a weight loss transformation. She created The Wells Method, her online program, to help women transform their mind, body, and soul.
You can connect with her on LinkedIn, Instagram and Facebook.
About Consumer Health Digest
Consumer Health Digest, a Kyzooma Brand, is your trusted resource for reliable, empathetic, and up-to-date information on wellness topics and product reviews that matter most to you. Our reach is more than 100 million readers. Consumer Health Digest content is fact checked and reviewed by our Medical Expert Board for accuracy and integrity. Learn more about us and our editorial process.