Anti-Wrinkle Creams Explained
In today's world, people are living longer due to healthy lifestyles and diets, and many individuals are looking for ways to look as healthy and good on the outside as they feel on the inside. It all starts with the proper anti-wrinkle cream. As people age, the skin naturally loses elasticity and collagen, and this can lead to sagging skin, wrinkles around the eyes and mouth, and dryness. While this is a completely natural process, it can be frustrating to those who take pride in their appearance. Anti-wrinkle creams replenish the lost moisture and elasticity, and the best creams are those that contain all-natural ingredients.
Related Anti Wrinkle Creams
What are The Key Ingredients in an Effective Anti-Wrinkle Cream?
While choosing an anti-wrinkle cream, it is important to choose one that contains natural moisturizers and replenishing ingredients.
Below are the main ingredients we should look for –
Acetyl Hexapeptide-8: Acetyl Hexapeptide-8 is a natural peptide that has been shown to diminish* smile and frown lines.
Hyaluronic acid: Hyaluronic acid helps to re-build elasticity and moisture by replenishing the lost hyaluronic acid in the skin.
Jojoba oil: Jojoba oil is a deep moisturizer that has been used for centuries as a natural remedy for dry skin.
Apricot oil: Apricot oil works wonders on fine lines and wrinkles.
Choosing a wrinkle cream with these key ingredients as well as additional moisturizers such as Palmitoyl and Argireline will allow for continuous, natural moisture and replenishment.
Choosing Safe and Effective Wrinkle Creams
With the many options of wrinkle creams available, it is not always easy to know if you are making a safe and effective choice. Here are a few tips to ensure you have chosen a safe and reliable brand.
Is the Manufacturer Credible?
It is always a good idea to conduct a bit of research on the manufacturer prior to purchase. This can easily be done online. A credible manufacturer will often have an abundance of positive reviews, and you will be able to easily find information regarding their company and skin care products.
Are the Benefits Promised Real?
The only way to ensure 100 percent if the benefits of a particular wrinkle cream are real is to try the product yourself, but a good way to learn more about the various benefits your chosen skin cream promises is to read user reviews. User reviews are easy to find online, and they list the pros, cons and results of each product, allowing you to make a more informed decision.
Is the Pricing Reasonable?
In today's economy, it is important for consumers to compare prices on items before making a purchase. While there are a variety of anti-wrinkle creams that offer amazing results, the reality is that they can often be costly. On the other hand, there are a variety of all-natural wrinkle creams that are reasonably priced, and the beauty of this is that many of these creams last an extra-long time due to the fact that you only need a few drops per day. Take some time to compare prices as well as read user reviews in order to ensure you are getting a quality product at a fair and reasonable price.
Do Anti-Wrinkle Creams Work?
There are a variety of anti-wrinkle creams on the market, and the results of each cream greatly depends on the individual's specific skin care needs. Anti-wrinkle creams that contain all-natural ingredients fare better than many creams that contain filler ingredients, and certain fragrances. This is due to the fact that natural ingredients are able to quickly absorb into the skin, and they work from the inside out. Additionally, natural wrinkle creams allow the skin to naturally produce new cells and proteins such as collagen and hyaluronic acid, and in turn, provide natural, long-lasting results.
Here are the Top 5 Anti-Wrinkle Creams:
#1 Solvaderm's Stemuderm
The product Stemuderm is a concentrated anti-aging formula that is made by the company Solvaderm and marketed through their official website. The site is very informative and well-designed, containing background information about the Solvaderm company, full contact details and additional skincare articles. They offer a free online skin consultation for customers and advice on choosing which Solvaderm products are right for their particular skin problems and type. Click here to learn more.
#2 Dermology Anti Aging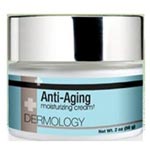 It's our dying wish to turn back time and stay young forever. Unfortunately that can't happen, and whether we like it or not wrinkles will sooner or later invade our complexion. A radical solution would be to turn to plastic surgery, yet not everyone can afford the elevated cost. The Dermology Anti – Aging Solution cream makes use of a patented process that's all-natural and that is meant to make you look younger.
Dermology website, Click here to learn more.
#3 Strivectin-SD
Initially marketed as an anti-stretchmark cream, this is now one of the most popular treatments for fine lines and wrinkles. Many users have found that it also effectively reduces* wrinkles so the product was reformulated to address both stretch marks and wrinkles. It does so by hydrating the skin to improve* tone and texture, improving* discolorations and enhancing* the repair of damaged skin tissue. There are many positive customer feedback and reviews saying this product is really effective for aging signs but there are also some negative feedback saying it isn't very effective or it doesn't work quickly. The main problem with this product is the price ($139) which is almost double the price of the other product on this list, Click here to learn more.
#4 Lifecell
Lifecell is one of the most popular wrinkle creams today because of ads online, in magazines and on TV. It doesn't just address fine lines and wrinkles but also reduces* the appearance of skin discolorations, eye puffiness, dark circles and all kinds of skin aging signs. It also contains powerful moisturizing ingredients to nourish the skin. Most feedback and testimonials from customers are positive saying it really works but there is not much information on the product availability. The main problem with Lifecell is that it is very expensive ($180 per tube container), Click here to learn more.
#5 Wrinkle Rewind
Wrinkle Rewind is another impressive anti-wrinkle cream. It also offers all day protection and hydration to prevent dryness and skin damage. It claims to offer instant results and helps make sagging skin firmer. It is also safe and natural aside from being highly effective. Many users say this product really works for fine lines and wrinkles but the problem is that there is not much information available on the product including its key ingredients and how they work. There is also some negative feedback online saying it doesn't offer considerable results. One container is being sold for $70 on Amazon, Click here to learn more.
#6 Skindm
Skindm is an anti-wrinkle cream that utilizes antioxidants to address the signs of skin aging. It is effective for fine lines and wrinkles according to many customer feedback and reviews. However, the results may take a couple of weeks. Also, most of the active ingredients of this anti-wrinkle cream are not clinically proven to be effective. It is only available online from the Skinmd website for $95.36 per container, Click here to learn more.