What Are The Signs Of Wrinkles?
Your face will make many changes through the years as you age. In addition to developing fine lines and facial wrinkles, the shape of your cranium will change too. For many people, wrinkles are a good indicator of age, but for those who take better preventative care of their skin, they may not be. Wrinkles form as a result of damaged skin; usually from the sun. It can take up to 10 years for sun damage to become visible once it has been damaged. For most, the signs of aging are visible as early as the mid to late 20s. This is when fine lines usually appear around the corners of the eyes (crow's feet). You can improve the health of skin around the eyes by using this TNS Eye Repair cream.
What's The Best Time to Have an Anti-Aging Treatment?
Historically, anti-aging treatments were reserved for people over the age of 40, but more recent research has taught us that prevention is key to avoiding aging skin. Although dermatologists now claim that we enter into the pre-aging process in our 20s, we also know that the aging process starts much earlier than that (as mentioned above).

People also ask
There isn't an easy answer to the above question. It is dependent on your daily habits, genetics, skin type and skin color. Most people are starting
anti-aging
treatments in their mid to late
30s
. Unfortunately they're waiting until the signs of aging become visible and this may be too late. It's best to treat your skin beforehand. As you are getting old you notice aging signs and puffiness under eye area. You might give a try to
Plexaderm
; which is an eye cream and can help with this issue.
How Do You Treat Wrinkles At Home?
There are a few options available for treating wrinkles at home. Some people use over-the-counter creams, which may not be as powerful as prescription creams and medications. Although some ingredients may offer slight changes, these are usually temporary and if creams or medications are discontinued, the skin returns to its original state.
What Are Some Remedies For Aging Skin?
1. Almond Oil:
There are many benefits to using almond oil in your skincare regimen. Since almonds trap moisture, it can help keep your skin moisturized longer than other lotions and oils. It also has anti-inflammatory properties, which can help reduce puffiness. Almond oil is also popular for lightning under eye dark spots. Additionally, almond oil is packed full of good vitamins that can be used for fighting the signs of aging, including as an anti-wrinkle treatment. To use almond oil to exfoliate your skin, mix ½ a cup of fine sugar with one tablespoon of almond oil and gently rub into your skin while in the shower, avoiding the delicate areas around the eyes and rinse well.
2. Antioxidants:
Antioxidants are important to anti-aging, because as we age, our skin has fewer antioxidants. They are vital to healthy skin, because they help protect your skin from the harsh environment, including damage from the sun. In addition to the antioxidants that your body produces naturally, you also get antioxidants from dietary sources, as well as topical creams. Topical antioxidant creams won't take 20 years off of your skin, but they can help your skin look firmer and plumper.
3. Flaxseed Oil: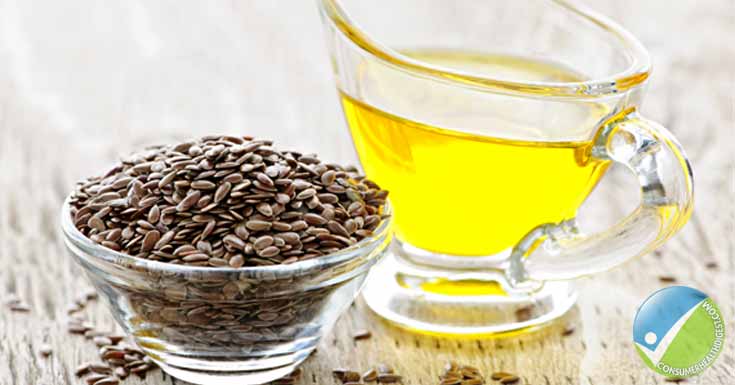 There are some people who claim that taking one tablespoon of flaxseed oil as much as four times per day can help diminish facial wrinkles. Keep in mind that if you are not used to ingesting flaxseed oil, you will need to start with a smaller dose fewer times per day or it can cause diarrhea.
4. Coconut Milk: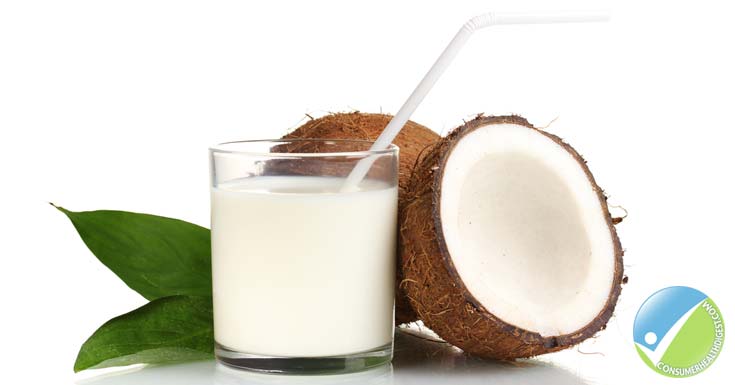 Coconut milk is good for fighting wrinkles, because it helps lock moisture into skin. In addition to incorporating coconut milk into your diet, you can also gently wash your face and then apply coconut milk. Allow to sit for 10 to 15 minutes, rinse and pat dry. Natural coconut oil can also be used as a sunscreen.
5.Honey and Oatmeal Mask
There are several home facial mask recipes you can make sure that it contain anti-aging properties. One in particular is a honey and oatmeal mask. Honey moisturizes naturally and it contains antibacterial properties as well as antioxidants. You can gently exfoliate your skin with the oatmeal, which also contains selenium, zinc and copper, all great wrinkle fighters. To make a mask, combine equal parts honey and oatmeal and apply to damp skin. Let sit for 15 to 20 minutes and rinse off with warm water.

People also search for >>
Honey masks can be very beneficial to the skin. Honey helps keep your skin hydrated, which can help fight wrinkles. It's important to keep in mind that honey is not a permanent key to plumping and smoothing wrinkles, but it can help in the short term.
6. Vitamins:
Vitamins are good for many things and some vitamins can help fight wrinkles. Vitamin E, for instance, repairs dry, cracked skin when used topically. It can also help protect skin against UV damage. Vitamin C, another antioxidant, can help protect against damage. As you age, you may notice the circles under your eyes darkening. One of the most common reasons for this is leaking capillaries around the eye area. Vitamin K can help with this.
Advertisement
*All individuals are unique. Your results can and will vary.
7. Water:
Water is important for keeping wrinkles at bay. Keeping your body hydrated will help keep your skin hydrated. Hydrated skin will appear plumper and smoother, so fine lines and wrinkles may be less visible.
Bottom Line
Wrinkles are most visible signs of aging and it can be caused due to many reasons including sun rays, smoking of cigarettes, facial expressions. Home remedy is one of the effective way to get rid of this problem naturally. This is a safe and effective solution for fine lines. However, you may consider LifeCell supplement if you want to prevent yourself from wrinkles & fine lines.
View All