Physical activity is important, we all know that, but you have to make it versatile. Most of us stick to cardio and although it is highly beneficial, you have to incorporate other forms of training into your regime. That way, you'll lose* weight, tone your body, and achieve results faster. Weight lifting or body training exercises are perfect for everyone. Here are 15 major reasons why you should do them regularly.
1. You Will Live Longer
According to a research from the UCLA, the more muscle we have, the less likely we are to die prematurely. Here, the scientists discovered that all-cause mortality was significantly lower among people who had a bigger muscle mass. Of course, weight training is the best way to increase* the size of your muscles and, thereby, prolong your life.
2. You Will Lose* More Fat
The most common reason why people start with physical activity is weight loss*. The problem occurs that burning fat also comes with muscle loss. Then you have to do some other type of training to tone muscles and increase* their size. On the other hand, weight lifting allows you to burn fat without losing muscle.
3. You Will Sleep Better
Getting enough sleep is essential for overall health and wellbeing, but unfortunately, the society nowadays is chronically sleep deprived. Regular exercises, particularly those that engage your entire body, can help you sleep better and weightlifting isn't an exception. For example, one study found that strength training decreased* the number of times the participants woke up during the night.
4. Clothes Will Look Better on You
A growing body of evidence shows that you gradually lose* muscle mass as you're getting older. What's more, muscle is likely to be replaced by fat over time. You know what comes next, the increased waist size and before you know it, you need new clothes because dresses, pants, and shirts you already own don't fit anymore. Body training exercises help you tone muscles, prevent weight gain, and ensure you look spectacular regardless of what you wear.
5. It Protects Your Bones
As you are getting older, you start losing bone density, which is why they are prone to various conditions, injuries, even fractures. Evidence shows that body training exercises have a beneficial effect on bone density, particularly in menopausal women and, thereby, reduce* the risk of osteoporosis.
6. Better Balance
A major cause of bone breaks is falling, and this doesn't apply to elderly only. Inability to keep the balance properly increases* your chance of falling and sustaining injuries. One of the most important benefits of weightlifting is its ability to improve* balance, meaning fewer falls.
7. It Makes You Happier
A study whose findings were published in the American Journal of Lifestyle Medicine showed that strength training is strongly associated with reduced* anxiety and depression symptoms, improved* self-esteem, and it boosts* your brainpower. Body training exercises go beyond making you look great, you feel amazing at the same time.
8. You Will Run Faster
Incorporating body training exercises into your routine can also prove to be beneficial for your cardio workouts. Why? That is because you will be cultivating stronger, more powerful muscles which will be able to endure strenuous cardio activities like running. It is needless to mention your risk of injuries will decrease* significantly.
9. Eliminates* Belly Fat
As mentioned above, weight training helps you lose* fat. Despite the fact you can lose* fat on other parts of the body effectively, it can be tricky to get rid of fat in the abdominal area. You will be happy to know that weight training is the ideal solution for you if you're looking for a practical way to decrease* belly fat. One study found that men who completed 20 minutes of weight training a day had a lower level of abdominal fat than men who did cardio.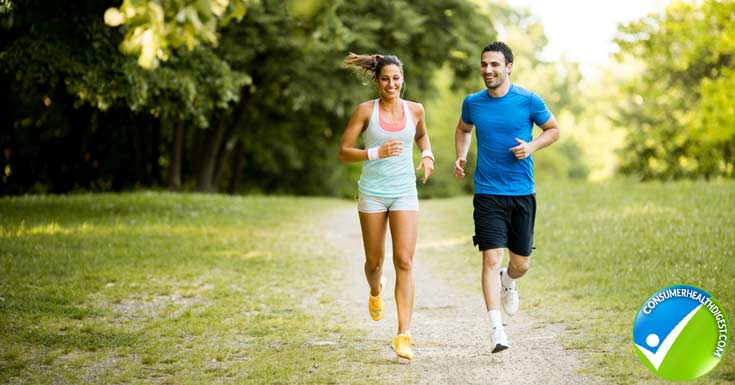 10. You Can Fit It Into Your Schedule Easily
You want to exercise regularly, but you don't have enough time to do it. Does it ring a bell? Most of us face the same obstacle due to a busy schedule and hectic lifestyle. Weightlifting doesn't require spending hours in the gym. In fact, you can complete your workout in 30 minutes or less. This means you still have enough time to get some rest after a long day at work. Even better, you don't even need to go to the gym, these exercises can be performed anywhere including your home.
11. Cardiovascular Health
The growing body of evidence shows that strength training has similar effects as aerobic exercise in lowering a person's blood pressure. In fact, this type of training resulted in about 20% decrease* in blood pressure, which is as good as or even better than taking anti-hypertensive medications. High blood pressure jeopardizes heart health and increases* the risk of negative health outcomes including heart attack and stroke.
12. Faster Metabolism
A few weightlifting sessions are enough to speed up your metabolism, which is why sticking to this training generates even better results. A fast metabolism is essential for weight loss* and combining weightlifting with cardio is better than relying on aerobic exercise alone to increase* your metabolic rate.
13. Your Diet Will Improve*
Physical activity, especially strength training, helps you stick to a diet plan. Why? It is because you'll want to adjust your diet in order to get the most out of your workouts, to have toned the body, and defined muscles. As much as exercise is effective, you need an adequate diet to achieve the best results. This is particularly useful if you eat too much junk food. Starting with strength training will inspire you to make diet tweaks as well.
14. Better Sex Life
Weightlifting is all about stronger muscles and improved* endurance. Both these factors are essential for your sex life as well. Sticking to these exercises on a regular basis can revolutionize your sex life, and that is always amazing.
15. Improved* Cognitive Abilities
One study found that both moderate and high-intensity strength training have equally beneficial effects on cognitive functioning. It can be said that weightlifting doesn't only pump your muscles; it pumps your brain at the same time. You'll improve* focus and concentration, memory, problem-solving skills, and many others. With better cognitive abilities, your productivity at work or school will improve* at the same time.
Conclusion
Body training exercises focus on strength, toning and growing muscles, and improving* endurance. This type of training provides a wide array of benefits that improve* your physical and mental health, productivity, sex life, and more. You can do these exercises anytime, anywhere.
Image Credits
Featured Image: Shutterstock
In-Post Images: Shutterstock
View All