Diet-induced inflammation is responsible for weight gain and it is primarily caused by unhealthy nutrition. The Western diet, the eating pattern most of us adhere to nowadays, isn't the healthiest diet in the world. Characterized by high intake of unhealthy fats and added sugars, it comes as no wonder why it leads to overweight/obesity, and a higher risk of numerous diseases. The Zone Diet has been around for decades and it promises to help you combat inflammation and lose* weight. Also, the zone diet does not restrict the user, it only provides a guideline on what to eat and how much. Is it effective? Should you try it? Here's a basic rundown of this diet and eating plan it promotes*.
What Is Zone Diet?
The Zone Diet is a diet created to help users lose* weight, dramatically decrease* the risk of chronic diseases, and improve* both mental and physical performance while living a more fulfilling life. It is not to be mistaken with fad diets particularly because the Zone Diet promotes* an overall healthy lifestyle and building healthier habits. Unlike other nutrition programs, it is not restrictive or harmful for your health. The official website describes it as a life-long dietary program based on a strong science to decrease* diet-induced inflammation.
The diet was created by Dr. Barry Sears, an American biochemist and author whose book The Zone: A Dietary Road Map became #1 New York Time best-seller and sold more than 2 million copies in the US alone. The primary idea behind The Zone was to help people avoid early, premature death contributed by an unhealthy lifestyle.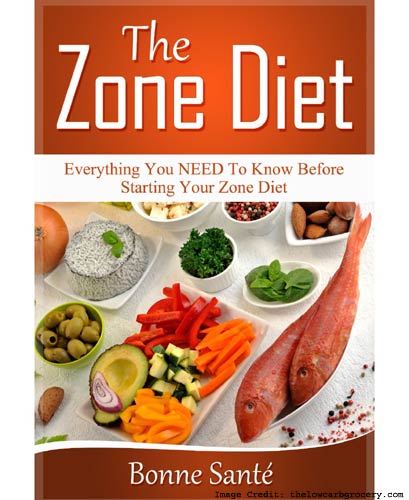 What Is the Zone?
The main goal here is to get into the Zone, which is defined as a real physiological state in the bad that can be measured in clinical tests. When a person is in the Zone, he/she has optimized the ability to control diet-induced inflammation. In order to get the body into the Zone, you have to meet these clinical markers:
TG/HDL ratio from your diet (level of insulin resistance in the liver): 1
AA/EPA ratio from diet and fish oil (level of diet-induced inflammation): 1.5-3
HbA1c from diet and polyphenols (level of advanced glycosylated endproducts tied to blood glucose): 5%
Benefits of being in the Zone include:
Faster thinking
Fat loss
Maintaining wellness for long-term
Better performance
Slows down aging
How Does The Diet Work?
Generally, the Zone Diet doesn't include a list of foods that you should or shouldn't eat. When using the zone diet plan, the user is not restricted to a certain diet every day. Instead, it requires balancing your plate for every meal or snack with the following nutrients:
Protein – 1/3 of your plate or about the thickness of your palm. You can opt for low-fat dairy, lean beef, eggs, fish, poultry
Carbs – 2/3 of your plate, add a lot of vegetables and a little fruit, but avoid produce high in sugar (carrots, bananas, raisins, grapes) and starchy vegetables (potatoes, corn)
Fat – a little bit of monounsaturated fat such as olive oil, avocado, or almonds
For easy understanding, the Zone food pyramid can help you determine what foods to eat and how much.
How Can I Follow This Diet?
While some diets contain a long list of rules, the Zone Diet doesn't. It is quite easy to stick to it and all you have to do is to follow basic guidelines regarding food intake. This is a great advantage since people are less likely to stick to diets which come with complicated rules to live by. The best diet to lose* weight consists of promoting the wellness of the user while helping the user attain the desired weight.
How Much Does It Cost?
Typically, there are no costs other than shopping for groceries, you can also set up an account on the official website and the membership is free. While the official Zone Diet website does offer supplements and ebooks for you to purchase, they aren't mandatory. Some people opt to buy ebooks or dietary supplements because they want to achieve greater results, but the good thing is that Dr. Sears doesn't push you to purchase those products unless you really want to.
Do I Still Have To Exercise?
Physical activity is encouraged, but not required. Here, exercise is more important for weight management rather than weight loss* itself.
Pros
Promotes* a healthy lifestyle
Weight loss* and weight management
Not restrictive
You don't have to purchase anything unless you want to
The official website provides a multitude of recipes
Cons
No evidence to support claims
Exercise isn't required
The idea of the Zone and achieve those values may seem too complicated
There is no evidence that confirms eating this particular ratio of different nutrients works
Conclusion
The Zone Diet has been around for decades and although it has numerous advantages revolving around a healthy lifestyle, there are some drawbacks as well. Since the diet doesn't really require buying anything (unless you want to buy an ebook or supplements) there is no reason not to try it out and see whether it works for you. The zone diet is a friendly and easy to follow guideline to promote overall wellness and weight loss*.
View All