Now that the holidays are behind us, we bet that on the new year's resolution list the most common resolution is to get rid of that unwanted body weight.
And that is a great resolution, we must tell you!
Getting rid of those extra body pounds will not be an easy job for you, but it will all payback at the end when you look yourself at the mirror and notice the great changes that you have successfully made!
But it is not all about the way that you look – getting rid of the extra pounds will improve your health as well – both physical and mental.
You have to understand that obesity brings great risks to your health and can efficiently decrease the quality of your life. So it is a good thing that you have chosen to put a stop to it.
Now, you sure know that a healthy diet in combination with a bit of light exercise is the way to go, but you can get some help as well. And this help can come in a form of a weight loss supplement!
However, nowadays there are so many brands offering their weight loss supplements and it is often hard to choose the right one. Some of them are huge scams, some of them are proven to work. You just need to know the difference, and we are going to teach you to know!
What are Weight Loss Supplements?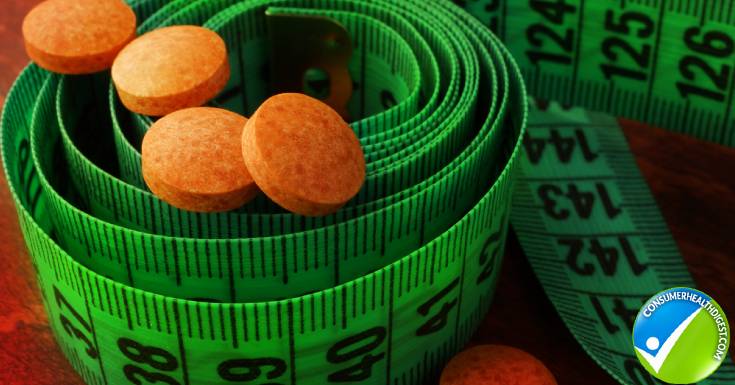 Let's start by defining weight loss supplements. Weight loss supplements come in all shapes and sizes – from pills, powder, capsules, bars, and liquid. They are offered by various brands under different promising claims[1] such as reduced appetite , weight, body fat, and increased weight loss as the most popular ones.
Most of these weight loss supplements can be bought online, on the brand's official site.
There are often special offers that you can use to get a good discount on your favorite weight loss supplement. You do not need any prescription to get a weight loss supplement.
Advertisement
*All individuals are unique. Your results can and will vary.
In fact, none of the weight loss supplements are actually approved[2] by the FDA. That is what makes them different from drugs and medications. Any brand can offer their own version of a weight loss supplement without having to deal with the FDA.
However, there have been cases where after a weight loss supplement has gone viral due to its safety to be used, the FDA has pulled some strings and went into action to get the product off the market.
Now let's discuss the common ingredients which are being used in these products.
What are the Most Popular Ingredients in the Weight Loss Supplements?
Most commonly, it is the natural ingredients, fibers, and caffeine that are being used in this kind of products.
No drugs or traces of drugs can be found in this kind of products. But that does not mean that these kind of products are totally safe to be used.
At least, some of them.
That is why we are here.
We want to point out the ingredients that you should look out for in a weight loss supplement and the ingredients that you should stay as far as you can if you are interested in staying away from any disappointment and inefficiency at the end.
In the following, we are going to share some of the most commonly used ingredients in the weight loss supplements and then we are going to discuss which of them are actually effective and which will bring nothing but disappointment into your lives.
African Mango – Which promises to reduce your leptin levels, which is a hormone that is responsible[3] for informing our brain when we are actually hungry and when we do feel full.
Caffeine – Which claims to stimulate your nervous system, increase thermogenesis and fat oxidation.
Calcium – Is claimed to increase fat accumulation and decrease fat absorption.
Garcinia cambogia – Promises to suppress your appetite.
Chromium – Which might easily be the most popular weight loss supplement ingredient out there! Promoting fat loss, the formation of lean muscles, reduced appetite, and fat cravings, it is one of the most commonly used ingredients in the world of weight loss supplements.
Green tea and green tea extracts – With its power to reduce fat absorption, and increase energy expenditure.
Probiotics – Which are known for their ability to alter energy expenditure, and the nutrient and energy extraction from the food that you are intaking. Plus, probiotics promise to help balance your gut microbiota.
Raspberry ketone – Which alters lipid metabolism.
White kidney bean – Known to interfere with the breakdown and absorption of the carbohydrates in the body.
Are the most Popular Ingredients in the Weight Loss Supplements a scam or not?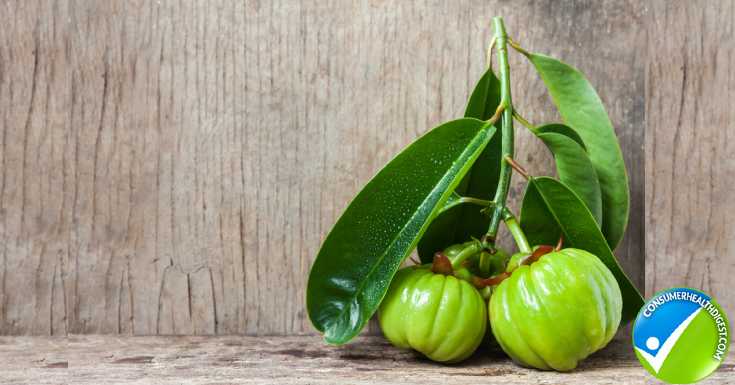 Determining whether or not, the ingredients found in the most popular weight loss supplements can be a hard job to do. That is why it is so easy for many of these brands to get their customers into believing that their product is the one for them.
We have mentioned some of the most commonly used ingredients by the weight loss supplements brands. Now it is time to expose them and explain which of them are rather a scam and which of them you should look out for!
Advertisement
*All individuals are unique. Your results can and will vary.
Garcinia cambogia – Is an actual scam and there is a real scientific[4] evidence behind this telling! In a study done, Garcinia Cambogia failed to demonstrate weight and fat loss!
Raspberry ketones – The one very big fail of this product is the fact that there is no scientific evidence to prove its promised effects! Sure, there are some studies done on mice, but is it really the same? The answer is no. And although perhaps this ingredient might not make you sick or put your life in danger, it is sure not worth to give your money for something that is not really proven to work.
Chromium – Now talking about of the most popular ingredients out there, we have to mention chromium and its effects towards weight loss. You would think that it is strange for a popular ingredient like chromium is to have no scientific evidence that proves its efficiency, and there really is not. And then again, it is hard to find a weight loss supplement without traces of chromium in it.
Probiotics – Although probiotics are reported to show efficient results towards out gut health, there is little to no available research on the link between probiotics and weight loss. And in that little research that it is available for us to read, it clearly states that probiotics have not shown any effect to decrease the body fat nor the body weight.
African mango – According to the few available studies, the use of African mango within a weight loss supplement can show small results in the form of reduced body weight and waist circumference.
Calcium – Is a vital mineral responsible for a number of body functions, but weight loss is just not one of them, according to a study[5] done investigating the effects of calcium towards weight loss among women.
Caffeine – According to a study published[6] in the European Journal of Clinical Nutrition, drinking coffee and caffeinated beverages has been linked to a successful weight loss. This supports the finding of caffeine used as an ingredient in the weight loss supplements!
Green tea and green tea extracts – Since green tea is one of the great sources of caffeine, we can gladly say that green tea and green tea extracts are the ingredients to look for in a weight loss supplement!
White kidney bean – There are only a few scientific results showing modest possibilities of the white kidney bean and its ability to promote weight loss.
There lot of weight loss supplements available with natural ingredients such as Ultra Slim Garcinia Cambogia. This is a natural weight loss supplement free from ingredients scam.
Conclusion
Weight loss is a long process that requires both time and motivation. You need to decide on a proper weight loss plan that includes both an healthy diet and exercise to accomplish your goal.
But nobody said that you could not use a bit of help in the process, did it?
And that help can easily come in the form of capsules, pills, or bars of weight loss supplements that you can find at the market, online or at the pharmacy!
Available with no prescription whatsoever, the weight loss supplements are available to anyone and anything.
But how to choose the best one?
And when you choose it, will it bring satisfaction or disappointment? You will quickly learn that proper research is what is required at times likes this.
A proper research that will help you figure out which ingredients are actually working and which are not. And that is what brought us here. With the tendency to help our readers, we have written this article to help guide you on the path towards choosing a quality weight loss supplement.
Now get to reading and find out which ingredients you should look out for and which are only showing you that you are on the wrong path towards disappointment!
Image Credits
Feature Image Credit: shutterstock.com
Inpost Image Credit: shutterstock.com
**This is a subjective assessment based on the strength of the available informations and our estimation of efficacy.
*Result may vary. If you are pregnant, nursing, have a serious medical condition, or have a history of heart conditions we suggest consulting with a physician before using any supplement. The information contained in this website is provided for general informational purposes only. It is not intended to diagnose, treat, cure, or prevent any disease and should not be relied upon as a medical advice. Always consult your doctor before using any supplements.
Disclosure of Material connection: Some of the links in the post above are "associate sales links."This means if you can click on the link and purchase an item, we will receive a commission. Regardless, we only recommend products or services which we use personally and/or believe will add value to our readers. We are disclosing this in accordance with the Federal Trade Commission's 16 CFR, Part 255: "Guides Concerning the Use of Endorsements and Testimonials."
View All