When it comes to losing weight, you need more than just diet. Yes, you do lose pounds when you lessen your food intake, but your metabolism eventually slows down. This is the body's way of adapting to changes.
You'll soon notice that even when you eat less, your weight remains the same. And if you do binge out on occasion, it's easy to gain back a few of the pounds you've lost.
Exercise is an integral part of weight loss. With exercise, you gain muscle. Your metabolism escalates when you firm up. Even if you binge out every so often, you'll find that you're able to easily maintain the weight you've lost.
More importantly, weight loss exercises help strengthen you from inside and out. You'll have more energy to spare even during hectic days and you'll have a healthy outlet for your daily frustrations.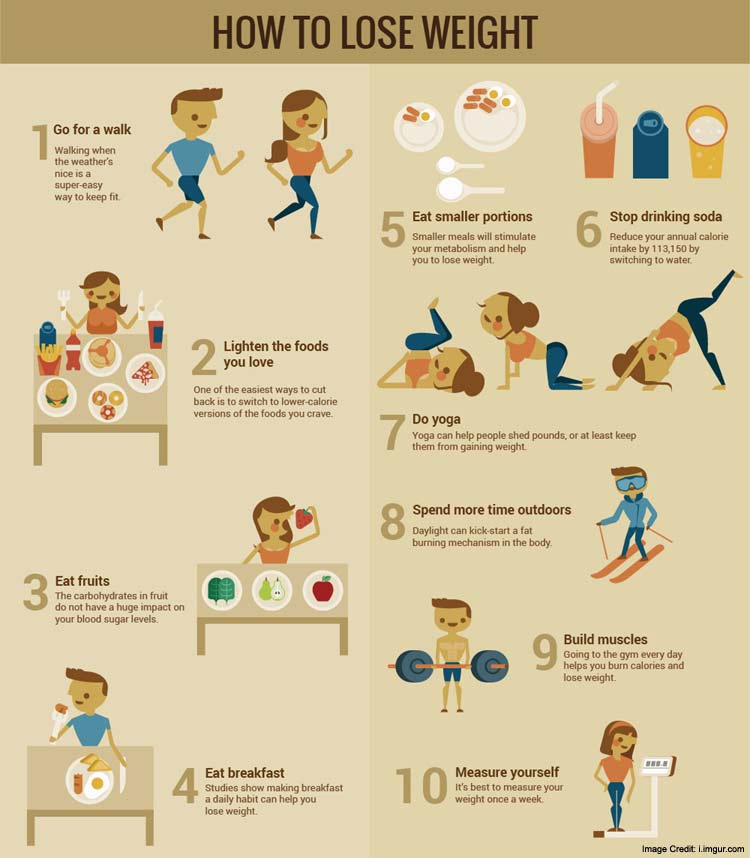 Weight Loss Exercises
If you visit your local gym, you'll find a variety of exercises to choose from. You may not know which one works best for you, which is why you need to familiarize yourself with the basic facts behind each type of workout.
Here's a list of exercises and a description about each of them:
1. Aerobic Activity
These are physical exercises of varying intensities that allow your body to make use of oxygen. You put your heart, lungs, and blood vessels at work here. More popular workouts include swimming, running, jogging, and treadmill.
2. Bodyweight Squats
For many of you, this may be one of the most difficult exercises. Nonetheless, this is easy on your nervous system, which is why you can do as many as 50 a day. Bodyweight squats work at improving your range of motion, particularly in your hips. This is somewhat a term akin to the knee bend so that you can keep your legs and glutes firm.
3. Pull-Ups
This is basically a range of upper body pulling motions. The most common type of pull-up is one where you're suspended on a bar. You'll have to use your arms to pull yourself up. This exercise relies on upper body strength. Your legs often stay stationary so that you can concentrate on your arms as you pull your entire weight up.
4. Step-Ups
Step-ups work on the quads and glutes. These often involve the alternate use of the legs to move up and down the steps. Both beginners and pros and can do these as you can easily increase the intensity and difficulty by adding weights, increasing the step height, and speeding up movement. If squats are too difficult for you, you'll appreciate the step-ups more. That's because this exercise doesn't put excessive pressure on the joints found on your hips, knees, and back.
5. Plank
Plank exercises improve your core and abdominal strength. You're often asked to do a hover first to increase strength and stability. You'll be facing the ground on your hands or elbows, whichever is easier for you. Then, you can add variety to it by doing leg lifts and twists.
6. One-Leg Romanian Deadlift
This is a functional resistance training that strengthens the posterior chain. The glutes and hamstrings are strengthened as you bend your hips horizontally. Your lower back is strengthened isometrically. As its name suggests, the exercise requires you to balance on just one leg. This is actually a lot easier on your back than the traditional Romanian deadlift.
7. Stick-Up
This is a great stress reliever that shouldn't take more than a minute or two. This is executed with you standing against the wall and your feet 6 inches away from it. Stick your hands up and make sure these touch the wall at all times. Slide your arms down and tuck your elbows. This may sound easy but years of slouching can make this rather simple movement a lot harder. Nonetheless, it improves your posture.
8. Shoulder Press Pushup
This requires you to use your shoulders and triceps as you mount your feet on the bench and put your hands on the floor. Your hips need to be high up so you'll be vertical. You bring your weight down and push yourself back up. It's actually quite difficult so you need to work on increasing your strength first before pulling off this exercise seamlessly.
9. Abdominal Hold
This requires the use of a chair and your arm strength. You'll have to sit straight as you tighten abs and lift your legs at least 4 inches off the floor. Those who want that rockin' bikini body will definitely appreciate this exercise.
10. Strength Training
Strength training exercises are considered anaerobic. When combining with aerobic exercises, this is great for weight loss and maintenance. Its basic principles involve the manipulation of muscles through repetitions, sets, tempo, resistance, and force. Aside from building muscles, you strengthen bones, tissues, flexibility, and metabolism.
11. Push-Ups
This is a popular calisthenics exercise performed while you're in a prone position. You life your body weight up by using your arms. This works on your pectoral muscles, triceps, and deltoids.
What Needs to Be Done?
As much as people know how beneficial exercising can be, many come up with a variety of exercise just to avoid the gym. This is one of the reasons why obesity has become such a common problem.
If weight loss is your goal, then you definitely need to do something about it. You may consider getting a weight loss supplement if you can't exercise as often as you want to. This should inspire you on your journey to a healthier and slimmer you. Nonetheless, the only way you can keep those pounds off permanently is to change your attitude towards healthy living.
Conclusion
If you want to lose weight, you should definitely consider trying out the weight loss exercises presented above. As you have seen, it is not enough to go on a diet, you will also have to get physically active, especially if you want to return to a healthy figure. Each exercise serves a different purpose, so you might want to develop a physical training routine that includes different kinds of exercises. And, remember, the key is to be consistent and work out on a daily basis, in order to obtain the desired results and lose weight!
View All