It doesn't really matter whether you are used to a certain diet or just trying to get used to one. Weight loss is not something that can be achieved that easily; it requires concerted efforts for any positive results to be realized. This is why it is important to have a diet plan that will not only help you lose weight but which you can easily maintain. It is unwise to develop a diet plan you cannot sustain. In this case, maintaining a good diet plan while on your workout program is very important if you are keen on shedding extra fat in your body for a healthy living.
The Best Way to Choose a Good Diet Plan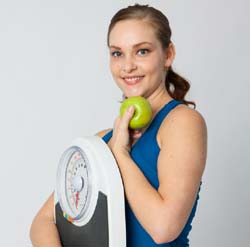 It is true that in weight loss there exist many challenges and in this retrospect picking on a diet plan that suits your course is very important. Besides, it is good to understand that different people require different combinations of diet and workout programs. However, since this process is open to various challenges, the internet has made it easy for people to surf and compare the various diet plans and physical programs before selecting the best from them. Note that before you settle for any diet plan available online, it is advisable to consult your dietician to avoid settling for one that may not work well for your condition.
One important caution to anyone trying to find a good diet plan online is that there are people out there whose main objective is to make money and not actually deliver the best. This therefore means that when trying to choose your diet plan, you should do so from renowned online stores to avoid falling victim to scammers. To be on the safe side, the best thing is to actually understand what you really want and also what can work well for you before embarking on your journey to exploring the internet for your diet plan. Believe me not, it can sometimes be very confusing when you begin your internet surfing and if you are not keen; you might end up being more confused than prior to the search. This means that you should set up a target for your program before you commence on anything towards picking a diet program.
Effectiveness of Good Diet Plans in Weight Loss
When a good diet plan is combined with an appropriate physically program, the weight loss results are bound be good. In fact the most effective way to ensure better results in weight loss is by adhering to these diet plans. A good diet plan is characterized by low calorie content and but should comprise foods with important nutrients such as fiber, vitamins, proteins, and low levels of carbohydrates among other necessary minerals required by the body.
The Benefits of High-Protein in Weight Loss
Although many people in their weight loss programs have in the recent passed opted for diets with higher protein content levels acting on recommendation by certain research findings, currently the most preferred protein diets are those rated at 30%. In this case, most diets with 50% protein are what can be termed as "high-protein" and anything below and not less than 30% is basically referred to as "reasonable proteins"
If you are looking forward to better weight loss results, then dieting on high protein and foods with moderate content of carbohydrates alongside regular workouts is very important. According to experts, this plays a vital role in decreasing fat levels in blood. Besides, it helps one to maintain a lean muscle mass while at the same time utilizing the fat deposits as fuel without exposing the victim to constant pangs of hunger.
Low Carb Diet
Dieting on foods with low contents of carbohydrates heightens the rate at which the body loses weight without necessarily restricting yourself to certain foods. Besides enhancing weight loss, a low carb diet is important in the sense that it is associated with various benefits in health. It has been proven that people who diet on low carbs exhibit reduced appetite, high energy levels, low blood cholesterol, enhanced concentration and reduced cravings for sugar. Unlike other weight loss diets, low carb diets do not necessarily have to be used in combination with regular exercise and that you can still feed on your favorite diets without tempering with your weight loss program.
Fruits
There are many types of fruits suitable for weight loss. Fruits have been largely consumed alongside meals as pudding. Although there are numerous types of fruits, not all of them are recommended for weight loss. Fruits that contain high levels of water assist in relieving hunger bites. It should be understood that the best fruits for this course are those which are low in calories but high in fiber known to provide lasting satisfaction the dieter. As mentioned earlier, there are specific types of fruits which help to slim down the body. These include: grapefruit, apples, berries, papaya, and cantaloupe just to mention a few.
Conclusion
Having looked at all the different types of diet plans, it is obvious that choosing a good diet plan is very important if you want find long term solutions to your weight loss problems. By taking time to go through this article you will understand what is good and what is bad for you especially if you want to lose weight and maintain the status for the rest of your life.
View All