A study finds that many people nowadays are still seeking means and ways to look a lot better, be happy with their body figure and feel lighter despite the unhealthy lifestyle that most of them are being exposed to. Hectic schedules at work and a packed calendar of social and personal activities contribute substantially to the deterioration of one's body, whether through undesirable weight loss or uncontrollable weight gain. With this reality on hand, diet plans and exercise programs have been developed and are becoming popular today. People are focusing attention back to their appearance, and on ways to live longer amidst the stress contributors in their environments.
Popular Weight Loss Programs Today
Some of the common weight loss programs that are patronized nowadays become popular basically because of reasons such as:
They diet is easy to do
The diet gives fast result regardless of the effort involved
The diet is cheap or does not require much money to avail
The diet is endorsed by a celebrity and evidence shows the weight loss effects of following it
According to the U.S. News Health page, the top five best weight loss diets as rated by diet experts between 1 (the least effective) to 5 (the most effective) are as follows:
At number one is the Weight Watchers diet rating 3.8, which solely aims at weight loss. It is identified as more effective for short term weight loss. The program is done by counting the equivalent points for each food that is taken. Food points are based from its content of protein, carbohydrates, calories, fat, sugar and the required activity to burn fats. A person can eat all s/he wants but s/he needs to burn them in order to achieve the desired diet points.
There are three diet programs that came next after Weight Watchers. These are the Biggest Loser, Jenny Craig and Raw Food Diet programs. All got an over-all rating of 3.5.
Biggest Loser diet emphasizes both the importance of eating the right food and doing proper exercise. This diet aims at both weight loss and disease prevention and reversal. The diet does not limit the person's food intake to only the right kinds of food, doing a lot of physical exercises is also essential to achieve the program's goal.
Jenny Craig diet program claims that losing 2 pounds can be achieved in two weeks, and its sole aim is just for weight loss. This is a more strict way of doing one's diet as a defined meal and exercise plan needs to be followed in order to achieve the desired result.
Raw Food diet program promotes a low-calorie intake through fresh, uncooked food. It is believed that weight loss happens through intake of natural enzymes and nutrients. An environmental care is being built to the consciousness of the person doing it as this program also aims to help the environment at the same time.
The fifth on the list is the volumetric diet program which has a rating of 3.4. This program comes with a diet guide that defines a food's energy density and categorizes foods into four groups. Those in categories 1 and 2 are the less dense, so a person can actually consume a larger quantity of them than those in categories 3 and 4. These latter two categories' foods must have controlled intake portions, however.
So where does Vegan diet stand?
Vegan diet did not rank far behind the above mentioned programs, because it is in fact at rank number 6 along with five other diet programs as listed on the table below.
Just like the rest, vegan diet aims to promote weight loss and achieve a disease free life. This diet goes far more than health; it is also a fight against the use of animals to generate a product as the diet totally excludes the use and consumption of any animal produced products. So does this mean that carbohydrate-rich food is most commonly consumed by vegans, especially by those who can hardly stand a pure vegetable diet? Yes, but this does not mean that weight loss cannot be achieved through this diet. Even when there is much intake of carbohydrates, everyone who opts to have a Vegan diet can still make use of these carbohydrates to generate energy for day to day activities. In fact, there are series of studies showing that Vegan diet is far more effective than normal diets and other weight loss programs. A review coauthored by Berkow and Barnard of Physicians Committee for Responsible Medicine, presents that there is an average of 3% to 20% low weight for vegans than meat eaters. Furthermore, results show that vegans have a lower body mass index (BMI) than vegetarians who consume animal derived products like egg and dairies. However, these vegetarians' BMI are still far lower than those of meat eaters. Another experiment was conducted by Dr. Ornish in which he compared two groups of coronary artery disease affected adults. Group one consistently had a low-fat vegetarian diet while the other only had a physician's care. The result showed that an average of 23.7 pounds weight loss in group one compared to the 3.2 pounds weight gain in the second group. One more study conducted at the University of Carolina had results showing an average of 4.3% or 16.5 pounds more weight loss for Vegan diet group compared to those plant based diet and partially meat eating groups.
See Also: Why Liquid Diet Is Effective For Weight Loss?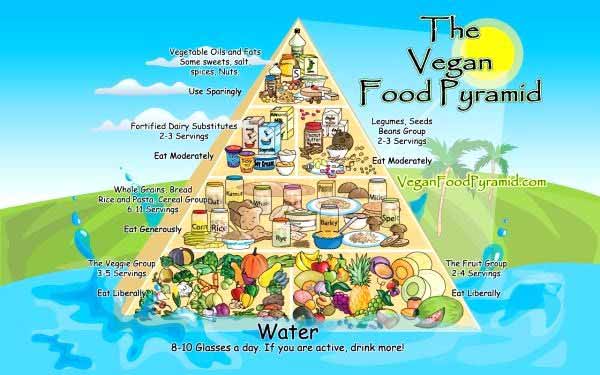 Whether vegan diet is categorized as a spiritual choice or a healthy lifestyle, the bottom line is that it effectively contributes to weight loss even when it requires carbohydrate consumption most of the time. Unlike all other diet programs, vegan is found to be the best diet in developing the totality of a person as it does not just revolve on a person's ability to achieve a healthy life; it also promotes care and respect to animals and an awareness that this world does not only belong to humans. A renewable and more sustainable food resource in the form of plants is simply waiting to be further optimized for human consumption.
View All