There are different ways towards getting a "six pack" belly that is flat for an awesome physique. Whether you like getting several sets of crunches at the gym or sit-ups at the comfort of your home, a flat belly is what every person would love to have. The good news is that, sipping on this delicious sweet smoothie will offer all the ingredients to not only fight belly fat, but also reduce bloating.
The pineapple kale blueberry smoothie is packed with essential nutrients and contains less than 300 calories, or you can say these smoothie ingredients are healthy in their way. If you are looking for a better way to up your calcium and protein intake, you will get it from the Greek yoghurt that is included in the recipe. In addition, the smoothie is packed with other ingredients including blueberries that are renowned to help diminish the belly fat. That is not all. The smoothie also offers the sweetness of pineapple beneficial in easing digestion as well as preventing bloating.
Kale has not been left out too although it will be hard to feel its taste. It is a great source of fiber that plays important roles in promoting digestion, mineral absorption and prevents constipation. In addition, it is a good source of minerals like calcium, vitamins and other essential nutrients that promote metabolism to help in weight loss.
Water is another major component of this amazing smoothie you can enjoy any time of the day. Your body requires a constant supply of water to keep you hydrated, facilitate metabolism and digestion and help in the flushing out of toxic substances from your body.
Ingredients
1 cup of kale
¾ cup of water
85 grams of vanilla non-fat Greek yoghurt
½ cup of frozen blueberries
½ cup of frozen pineapple
1 tablespoon of almond butter
Preparation
To prepare Pineapple Kale Blueberry Smoothie, simply mix all the ingredients in a blender until they become smooth before taking immediately. This combination makes a single serving. You can take it at any time of the day, but it is best if taken in the morning.
Nutritional Benefits
Calories: 283
Carbohydrates: 40.1 gram
Protein: 13.4 gram
Saturated fat: 1 gram
Trans fat: 0.0 gram
Cholesterol: 0.0 gram
Sodium: 65 milligram
Dietary fiber: 5 gram
Vitamin A: 208%
Vitamin C: 233%
Calcium: 25%
Iron:12%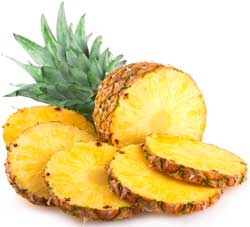 Health Benefits of Pineapple
Have anti-inflammatory benefits
Reduces the risk of muscular degeneration
Are rich in vitamins A, C, and beta carotene
Promotes digestion
Eases nausea
Are natural diuretic
Makes the bones stronger
Help in the natural elimination of toxins from the body
Play important role in the maintenance of healthy teeth
Reduces sinusitis symptoms
Health Benefits of Kales
Rich source of protein and dietary fiber
Rich in vitamins A,B, C and K
Contain alpha-linoleic acid, an omega 3 fatty acids
Contain lutein which prevents muscular degeneration and cataracts
Rich in potassium, calcium and zinc
Health Benefits of Greek Yoghurt
It is a good source of protein required for maintenance of good health
Contain probiotics to help promote digestion
It is rich in vitamin B12
Contains potassium that speeds up the recovery period.
Contain iodine which helps in weight loss around waistline.
It is rich in calcium for improved health
It has sliminess properties
Health Benefits of Blueberries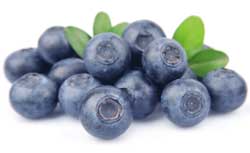 It is a good source of vitamin C
Improves the health of your health
Reduces risks of cancer
Helps fight urinary tract infections caused by bacteria
Boosts the health of your brain
Health Benefits of Almond butter
It is rich in calcium and copper that helps brain cell communication and nervous system
Helps in muscle function and improves skeletal strength
Helps protects the skin against the harmful rays of the sun
View All