Take a look around the next time you're at the shopping mall, sporting event, or large public gathering. At first, all you'll notice is ordinary, everyday people going about their business.
But take a closer look and you'll realize there are far more people who are fat, overweight, and out of shape, than normal weight people.
Weight-related problems and healthcare costs have become such an epidemic that obesity was reclassified as a chronic disease last year by the American Medical Association.
Let's take a closer look at this nationwide problem:
What Being Overweight Means?
If you don't like what you see in the mirror, your pants don't fit properly, or you're winded just walking up a flight of stairs, you're probably overweight.
Doing your own self-evaluation is a good way to determine if you're overweight and help motivate you to change.
But there's also a clinical definition for being overweight or obese. It's based on the Body Mass Index measurement.
This measurement is a ratio of your height and weight used to determine your Body Mass Index.
Health professionals use the Body Mass Index standard to determine if you are clinically overweight or obese.
Find out what your BMI is with this calculator from the National Heart, Lung, and Blood Institute.
Advertisement
*All individuals are unique. Your results can and will vary.
If your BMI is between 25.0 and 29.9, you are overweight. If your BMI is higher than 30.0, you are obese.
Nearly 70 percent of all adults in the U.S. are overweight or obese, according to the Centers for Disease Control and Prevention.
Men tend to store excess fat around their abdomen, and women tend to store excess around the hips, buttocks and thighs.
And based on gender, more men are overweight or obese (69.9%) than women (57.0%), according to the 2012 data from the CDC Behavioral Risk Factor Surveillance System.
How Do You Know If You are Overweight?
You can start by taking an honest look at yourself. Most people who are overweight or obese know they need to lose body fat to look and feel better.
Calculating your BMI provides a valid way to find out if you are overweight or obese.
You can also see your doctor for a variety of tests that can determine your total percentage of body fat.
Overweight Symptoms
If you are overweight or obese, you may experience a variety of symptoms that affect your quality of life.
If you're easily out of breath, have trouble fitting into clothes, have to buy two tickets to ride on a plane, or have a myriad of health problems, those should serve as warning signs that you need to lose weight.
Causes of Being Overweight or Obese
Most people who are overweight or obese eat a lot of calorie-dense, nutrient-poor food.
For example, in a single year, the average American eats 29 pounds of French fries, 23 pounds of pizza, 2.7 pounds of salt, 24 pounds of ice cream, and 53 gallons of soda, according to the National Health and Nutrition Examination Survey.
Advertisement
*All individuals are unique. Your results can and will vary.
And an estimated 80 percent of all adults in the U.S. don't get the recommended 30 minutes of exercise a day, according to the CDC. Instead, most overweight and obese people spend 9 to 12 hours a day sitting in cars, at work, or on the couch.
Poor eating habits and lack of physical exercise are the primary causes for the obesity epidemic in the United States.
What are The Health Risks of Being Overweight?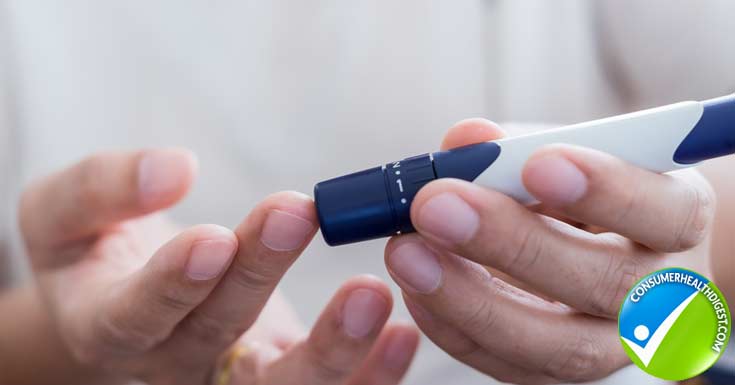 If you are overweight or obese, you have an increased risk for heart disease, stroke, diabetes, high blood pressure, high cholesterol levels, high triglycerides, sleep apnea, joint pain, arthritis, reproductive problems, depression, certain types of cancer and early death.
In fact, heart disease is the leading cause of death in the United States and claims the lives of nearly 600,000people a year. Another 300,000 deaths can be directly attributed to obesity, according to the U.S.
Department of Health and Human Services. And an estimated 26 million people in the U.S. have diabetes, a disease that both can lead to obesity and be caused by obesity.
If you are overweight or obese, your quality of life will suffer, and the research shows you'll die earlier than a normal weight person.
You May Also Like – Brain Cells May Prevent Us From Burning Fat
How Can Overweight be Reduced?
If you are overweight or obese, losing just 10 to 20 pounds can go a long way in reducing your risk for chronic diseases.
So how do you do it? Studies show that 95 percent of people who follow fad diets or rely on weight loss supplements to lose weight end up gaining it back.
If you really want to lose weight, you've got to change your eating habits and exercise more.
Most people find it difficult to make drastic changes all at once and stick with it. So start small. Instead of drinking soda, drink water.
And when you go to the store, park your car in the stall furthest from the store and walk.
These are both easy actions to take to help control your calorie intake and get more exercise.
Take a good look at your diet and make a plan to eat more fruits and vegetables that are low in calories.
Follow healthy eating plant based on fruits and vegetables, nuts and seeds, whole grains, low-fat dairy, lean meats, and fish.
Advertisement
*All individuals are unique. Your results can and will vary.
Get regular exercise. The American College of Sports Medicine recommends at least 30 minutes of exercise a day for weight management.
But if you need to lose weight, you should aim to work up to 60 minutes a day of exercise for best results.
Go for a walk. Ride your bike. Get a gym membership and workout a few times a week.
You can even increase your physical activity by cleaning the house as fast as you can, gardening, or doing other activities that increase your heart rate and metabolism.
In some cases, your doctor may prescribe medication to help control hunger and help you lose weight.
And cosmetic options like liposuction are available, although most people who undergo those procedures gain the weight back within a year.
How Overweight Can be Prevented?
If you can avoid developing a weight problem, you'll be a lot better off. And the formula is actually pretty simple.
Most people need about 2,000 calories a day or less to maintain their weight. So practice calorie and portion control and you'll stay slim.
And make exercise a regular part of your life.
Even though you may be busy, exercise is vitally important to your health and for preventing weight gain. Make an appointment to exercise just like you would with a client or doctor's appointment.
Is Childhood Obesity a Problem?
Yes. Overweight children have a 70 percent chance of becoming overweight adults.
That means their risk factors for chronic disease start far earlier. According to recent CDC data, about 17 percent of all children are overweight or obese.
Read also: The Secret Life Of A Weight-Obsessed Woman- Addressing Your Children On Weight-Problems
Treatments For Being Overweight
If you're ready to lose weight, eating a healthy diet and getting regular exercise is the first treatment option you should pursue.
While there are many fad diets based on unique eating paradigms and specific exercises, the ultimate objective is to burn more calories than you consume.
You may also want to consider taking weight-loss supplements in addition to healthy eating and exercise as a treatment option to shed unwanted pounds.
In a study published in the International Journal of Sports Nutrition and Exercise Metabolism, researchers found that most weight-loss supplements produced little to no weight loss.
However, they did find that green tea, fiber, and low-fat dairy supplements did contribute to modest weight gain
If you're unsuccessful at losing weight with diet, exercise, and supplements, you may also consider weight loss surgery and cosmetic procedures as treatment options to remove unwanted fat.
This may include various types of liposuction and gastric bypass surgery.
Expert's Opinion
Obesity and weight-related problems are at a critical point in the U.S. Much of the dramatic rise in healthcare costs stem from the rise in obesity.
And yet, it's largely preventable by following a healthy diet and getting regular exercise.
If you are overweight or obese, you've got to get it together to make healthier lifestyle choices to improve your quality of life and your health. Instead of saying you're going to start your new diet or exercise program tomorrow, stop what you're doing and start today.
Conclusion
Losing weight and keeping it off can be hard. But it's not impossible, and it's worth the effort.
Unfortunately, most people with a weight problem have to be motivated by some emotionally charged idea or experience to get them to change.
But it doesn't have to be that way. Even small changes to your diet and level of physical activity can help you slowly lose weight.
And anything you can do to prevent weight gain and diabetes will help you live a longer, happier life.
View All