Haven't got the time to think of a good diet plan? Then the No Thing Diet program may be just the kind of dieting program you're looking for. As the name suggests, the No Think Diet is a program that does all the thinking for you. All you have to do is follow the diet's directions and guidelines and witness the pounds shed day by day. What makes this diet program stand out is the fact that it was developed with your health in mind. The program does not involve extreme caloric restrictions, drastic dietary changes or impossible exercises. This is a pretty much type of diet for sustainable weight loss* that you can use to better your health or to lose* weight.
About Successful Weight-Loss
The general notion is that sustainable weight loss* is hard to achieve for most people – just think about the notoriously common yo-yo effect. However, studies show that around 20% of overweight people are successful at long-term weight loss*. Some of the characteristics of people who managed to keep their weight in check were that they consumed a low-calorie and low-fat diet, had maintained high levels of physical activity, and had monitored their weight frequently. So, as you can see, in order to lose* weight and keep the weight off – you need to be consistent with your diet and lifestyle. The No Think Diet program was designed to help you achieve just that – a diet that you can follow for life.
Who is the Mind Behind The No Think Diet?
The No Think Diet was developed by Dr. Charles Livingston, a board-certified chiropractic, physician, wellness practitioner, nutritionist, and a well-respected public speaker and author who helped thousands of people across the globe achieve their weight-loss goals. His diet is popular among celebrities as well. Unlike fad diets that promise fast and seemingly impossible results, the No Think Diet helps you achieve healthy and long-lasting weight loss* through a diet program that also promotes* general health and well-being.
How Does the No Think Diet Work?
The No Think Diet program gives you a foolproof diet and exercising plan for you to follow – as simple as that. Some of the things from this diet program include:
A 14-day long eating plan – You are supposed to follow this eating plan to rid your body of toxins that are preventing you from losing weight. An article published in the Journal of Alternative Complementary Medicine has suggested that the growing epidemic of obesity we are currently witnessing cannot solely be a result of our dietary and lifestyle habits. Environmental toxins may have disrupted the body's natural mechanisms that help regulate weight. By clearing your body of toxins, you will not only lose* weight more easily, but you will improve* your immune system and increase* your energy levels.
Being aware of hidden sugars – Sugar is a simple carbohydrate that the body digests quickly and which causes you to eat more calories than you should. However, you may not have known that some healthy foods such as banana and soy milk also contain relatively high amounts of sugar. The No Think Diet plan explains what foods contain these hidden sugars to make it easier for you to make better food choices.
Exercising tips – You will also get exercising recommendations by ordering this program. The No Think Diet plan recommends exercising for half an hour for 3 to 4 times a week which is pretty manageable for the average working class person trying to lose* weight.
A meal checklist – Among other things, this diet program contains a meal checklist to help you determine what you should and shouldn't change about your current eating habits.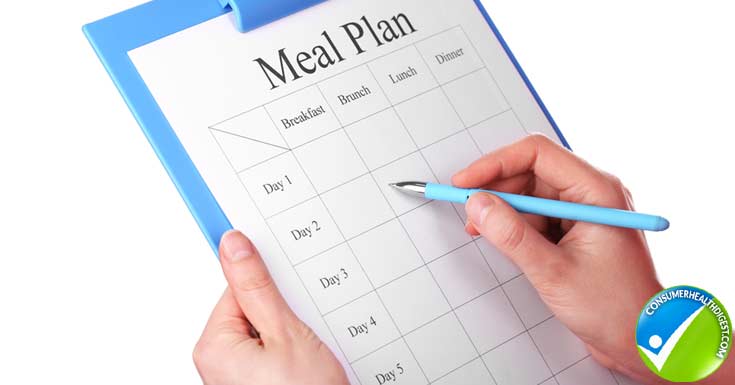 Is This Diet For You?
If you want to lose* weight, then yes, this is the perfect diet for anyone who needs to shed extra pounds. The diet is also suitable for anyone wanting to simply lead a healthy lifestyle. Keep in mind, this is primarily a health-oriented weight-loss program and the results will be visible after quite some time of consistently following the given guidelines. As far as price and purchasing are concerned, the No Think Diet program can be ordered online at a price of just $47.00 which is reasonable for a life-changing diet program. You also get a free bonus after receiving a lifetime membership from the official website. The bonus includes a personal diet generator, a recipe book, and access to the No Think Diet weight loss* community.
Conclusion
The No Think Diet program has done half the work for you which involve meal planning, exercising routines, calorie counting, and much more. Other than that, this weight-loss program was designed to offer you with long-term weight loss* results. Thanks to Dr. Livingston's knowledge and expertise in successful weight loss*, now you too can achieve great weight loss* results with this comprehensive diet program.
View All