Summer is here, and you are probably looking for different ways to stay fit and lose a few pounds. Weight loss doesn't have to be a grueling task, and you don't have to spend a fortune on products that claim they can help you lose a few pounds. Slimming down can be quick, free, and easy with these amazing tips to live by.
1. Swap The Go-To Order
Do you eat out at restaurants and fast food places? Although this may seem convenient for you, especially if you work a lot, it can lead to weight gain. In order to start losing weight quickly (and for free) cut back on going to restaurants and opt for homemade meals instead. Try meal prepping or preparing food for the upcoming week during the weekend. Another useful thing to do is to swap the go-to order and instead of pasta, French fries, and other unhealthy foods you should choose healthier alternatives.
2. Avoid The Salty Isle In A Supermarket
High intake of salty foods is bad news for your health and waistline. Evidence shows that high salt consumption is associated with higher body weight, BMI, waist circumference, and waist/hip ratio. A habit to eat different snacks on a daily basis is the main reason we consume more salt than it is recommended. Therefore, when you're at the supermarket, avoid aisles with snacks and salty foods. Make sure you don't have these snacks home either. Why? When you start craving salty snacks, you would have to go to the store and get them. To most people this is inconvenient, and they ignore their cravings.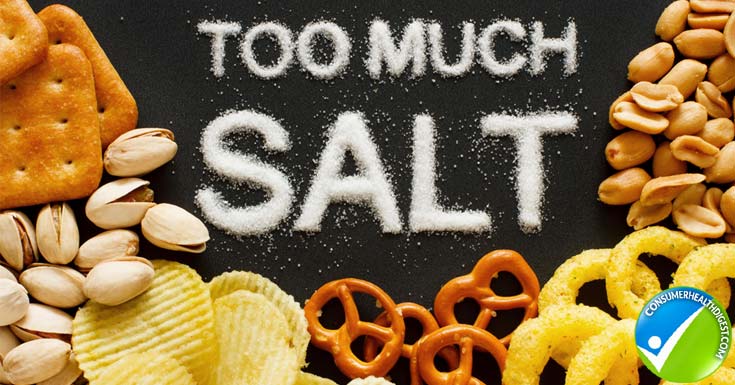 3. Cut Back On Sugar
You probably saw this coming; as much as we know sugar leads to weight gain and a higher risk of type 2 diabetes, we still eat sweets and drink sugar-sweetened beverages. To slim down quickly, it is important to limit intake of chocolate and other sugary desserts you eat on a daily basis. Numerous studies have confirmed that eating less sugar leads to weight loss while more sugar causes weight gain.
4. Eat From A Smaller Plate
We have the urge to eat everything we see on the plate. That happens because your brain tricks you into believing you're still hungry, even though you're not. The answer is to eat from a smaller plate, a practice that French women adhere to religiously. As you already know, French women tend to be slimmer (and fashionable), and they claim their secret is that they eat what they like, just in smaller portions.
5. Replace Snacks With Fruit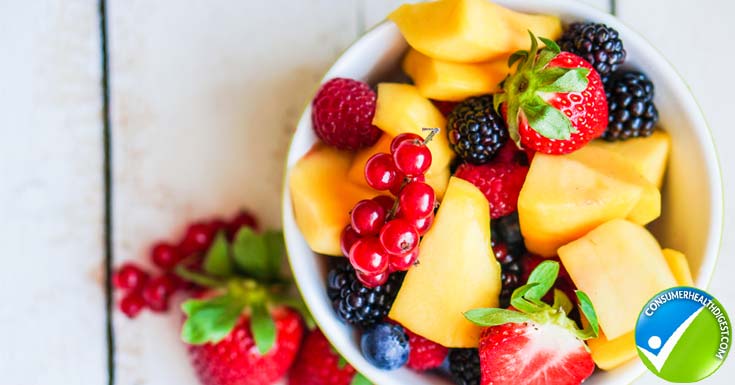 Do you have a habit to munch on snacks (both salty and sugary) while working or watching TV? If your answer is yes, then you should definitely consider changing it. When you snack while working, for example, you eat way more than you realize. So if the snack is unhealthy, then you risk weight gain, or you may find it difficult to lose weight. Instead of these unhealthy options, opt for fruit or baby carrots.
Check out: Tips To Lose Weight Without Compromising Tasty Foods
6. Drink Primarily Water
Want to lose weight fast so you can fit into your favorite dress this summer? Try drinking primarily water. Sports energy drinks, smoothies, even light beer, all these beverages still deliver a certain amount of calories. Since you want to drop a few pounds as soon as possible, you need to ditch them, so you don't take extra calories into your body.
7. Eat A High-Protein Diet
Eating a high-protein diet is one of the easiest ways to lose weight effectively. A study whose findings were published in the British Journal of Nutrition found that high-protein diet was strongly associated with appetite suppression and fat oxidation. The best way to do it is to consume a protein-rich breakfast; it will boost the energy levels and keep you full for longer.

8. 30 Minutes Of Cardio A Day
Physical activity is an important factor of successful and fast weight loss. It's a common misconception that you have to spend hours in the gym in order to drop a few pounds. Over-exercising increases risk of injuries! It's enough to do 30 minutes of cardio a day. You don't even need to pay for gym membership, use the advantage of nice, warm weather and start jogging.
Advertisement
*All individuals are unique. Your results can and will vary.
9. Have Sex (You On Top)
Sex is just like cardio, helps you burn calories. Needless to mention how fun and pleasurable it is, at the same time! Support your weight loss endeavor by having some fun before bedtime. When you have sex, make sure you're on top. Not only this position is exciting, and he loves having you on top, but it helps you burn more calories than missionary.
10. Brush Your Teeth After Dinner
Aren't we supposed to brush our teeth before bedtime? That's true, but if you also do it after dinner, you are less likely to indulge in a late-night snack. Knowing how awful food tastes after brushing teeth will make you step away from the fridge.
Other Things To Do
Eat fiber-rich foods
Take stairs instead of elevator
Focus on eating whole, unprocessed foods
Chew slowly
Get enough sleep
Avoid alcohol (it contains calories too)
Clean your house regularly
You May Also Want To Read – Keep Your Waistline In Check While Having Time With Family & Friends
Conclusion
Weight loss doesn't have to be such a frustrating mission. You can do it without too much stress just by making some tweaks in your lifestyle and habits you repeat on a daily basis. This article featured 10 practical and effective things to try. Begin your journey today.
1. https://www.ncbi.nlm.nih.gov/pubmed/24972464
View All