What is Super Slimming Herbal Tea?
Super Slimming Herbal Tea weight loss agents are among the various tea formulations working towards slimming.
Many people find it daunting facilitating weight loss using diet and exercises alone. They, therefore, resolve to use of weight loss supplements, which have increasingly gained popularity in the market.
To begin, this is a Chinese tea that has many effects when consumed all resulting to promoting weight loss.
Who is the Manufacturer of Super Slimming Herbal Tea?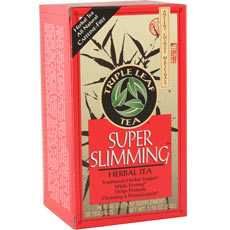 Super Slimming Herbal Tea has a simple working mechanism that various weight loss supplements include to successfully facilitate weight loss.
This product promotes healthy digestion, detoxifies the body and ensures internal body cleansing.
These are important landmarks that facilitate weight loss and promote weight loss remedies.
Super Slimming Herbal Tea Ingredients – Are they Safe & Effective?
Super slimming herbal tea weight loss agents are made from all-natural ingredients that facilitate weight loss. Some of the ingredients include:
Senna leaf – It is also called the cassia acutifolia, it is a plant extract that has been used in the medical field for many years. Its main component, sennosides, has detox properties that help in cleansing the body. It irritates the linings of the intestines thus stimulating or increasing bowel movements. It also contributed to a reduction in bloating and constipation.
Malva verticillata leaf – It is famously known as the Chinese arrow in Asia and southern Europe. It is included in this formulation due to its ability to reduce blood sugar levels and improve the body's immune system. It has also been proved to be a natural laxative with additional diuretic properties that help in relieving constipation.
Chinese licorice root – It is an important ingredient to this weight loss supplement. It is a plant that commonly grows in china and has potential detoxifying effects. It also has potent antibacterial effects and helps in reducing inflammation.
Other ingredients include: Carica papaya leaf, Citrus aurantium and Chinese persimmon leaf
What are the Advantages of Super Slimming Herbal Tea?
Super slimming herbal tea is associated with the following benefits:
It is made from all-natural ingredients.
The tea can be drunk when hot or cold thus provides an easier taking regime
Substantial information can be obtained from the website
Has quantified customer reviews
What are the Disadvantages of Super Slimming Herbal Tea?
Super sliming herbal tea has the following drawbacks when used as weight loss supplements:
It has strong laxative effects thus should be used with great caution
Has limited availability as they can only be purchased from the company's website
Alternatives to Super Slimming Herbal Tea
FAQ's
What is the possible daily intake of this supplement?
Super slimming herbal tea has a simple taking regimen. This makes it easy for many people to use the product.
To make the tea, add one tea bag of Super slimming herbal tea to a cup of hot, warm or cold water.
Ensure that the product dissolves completely before drinking it.
For better results, take the formulation after meals or before bedtime.
Super Slimming Herbal Tea Review – Final Verdict
Super slimming herbal tea provides mix weight loss results when combined with exercise and diet regimen for weight loss.
The product provides a good option compared to other recently formulated products, which promise a lot but cannot be accounted for.
You can, therefore, consider including this product in your weight loss program for better results.
Also, for better results, ensure that you do not take the tea for seven continuous days.
Below you'll find some of the most effective weight loss products on the market today, in our opinion.
Our Top Rated Weight Loss Products
PhenQ Complete Meal Shake

Boosts Energy and Controls Cravings*
Helps Shed Excess Weight*
Helps Meet Weight Loss Goals*
Promotes Appetite Suppression*
Boosts Energy and Controls Cravings*
Helps Shed Excess Weight*
Helps Meet Weight Loss Goals*
Promotes Appetite Suppression*
Boosts Energy and Controls Cravings*
Helps Shed Excess Weight*
Helps Meet Weight Loss Goals*
Promotes Appetite Suppression*
Boosts Energy and Controls Cravings*
Helps Shed Excess Weight*
Helps Meet Weight Loss Goals*
Promotes Appetite Suppression*