Vitafusion Fiber Gummies Overview
Any person that is serious about living healthy lifestyles should know that fiber is an important portion of a diet. Unfortunately, some people are not aware of that. Vitafusion Fiber Gummies is a product that offers the extra fiber that certain individuals need and it comes in the form of a sugar-free gummy.
The product is also believed to assist people in the management of their weight based on the idea that the fiber can make a person feel fuller and for that matter eat less. Also with the presence of vitamin B in the gummy, it is believed that the user will be provided with an additional source of energy to go through the daily activities.
Some websites have referred to the product as a weight management gummy. Does it really deserve that title? This is what we are going to found out through this review.
About The Manufacturer Of Vitafusion Fiber Gummies
As the name implies, Vitafusion Fiber Gummies were created by the company Vitafusion. Vitafusion entered the market in 1985 with gummy-based vitamins. The company has carved its way into the field of nutritional technology and focuses on producing supplements that have a good taste.
Currently, Vitafusion produces 142 items to be used as dietary supplements both for adults and children, all formulated in a way that they could be enjoyed through the mouth. The company's website is beautifully designed and its products are attractive. Everything about Vitafusion looks professional.
What are The Key Ingredients in Vitafusion Fiber Gummies?
The most important ingredient in Vitafusion Fiber Gummies is obviously its fiber. Fiber is the reason the product was created in the first place. So why fiber?
Fiber is a substance that the human gastrointestinal tract cannot easily digest. It is a special type of carbohydrate derived from the outer layers of plants. Its presence inside the digestive system has positive consequences:
It enables the dieter to feel full easier
It makes food more satisfying
it slows down digestion that in turn keeps blood sugar low
When broken down by bacteria in the colon the acid derived from the fiber can be used to nourish the lining of the intestine
Aside from the fiber, Vitafusion also made sure to include probiotics in the supplement. Probiotics are beneficial organisms that are going to help the digestive system get rid of harmful bacteria. Probiotics are also used to treat* things like lactose intolerance, yeast infections, diarrhea, and irritable bowel syndrome.
Other ingredients used are Xylitol, Fractionated Coconut Oil, Maleic Acid, Polydextrose, Black Carrot Juice Extract, Blueberry juice, sucralose, and Beeswax.
How Does Vitafusion Fiber Gummies Work?
Vitafusion Fiber Gummies provide a good source of fiber that assist in the proper functioning of the digestive tract. The presence of fiber in the gastrointestinal tract slows down digestion, and that can help the user feel fuller for longer hours preventing him to eat any additional food. The weight management comes as a result of the user being able to control better his hunger.
Vitafusion Fiber Gummies Advantages
Tastes good

Easy to use
Price affordable
Sugar free

Rich in fiber

slows down digestion
Vitafusion Fiber Gummies Disadvantages
No fat loss ingredient present

in the supplement
No scientific proof that its can help loses weight
What Does Vitafusion Fiber Gummies Claim to do?
Vitafusion Fiber Gummies is presented as supplement that can help people better manage their weight by filling fuller each time they take a serving.
Vitafusion Fiber Gummies Cost, Dosage and Directions to Use
There are many distributors of Vitafusion Fiber Gummies, and they all sell the supplement at $11.99. You can get it at the same price on Amazon. The bottle contains 30 gummies, and the user is expected to take 2 per day. Because the product may settle if exposed to heat it is advised to keep it in an environment that is not too hot.
Possible Side Effects
In theory, being a fiber based product, Vitafusion Fiber Gummies is expected to cause flatulence problems to those who abuse of it. That said the company behind the product claims that it has included Litesse™ polydextrose in the formulation and for that matter, nobody should experience any side effect.
Litesse™ polydextrose is a polymer created by Dr. Hans Rennhard. It is believed to reduced* the pH inside the colon, and that results in better digestion.
Vitafusion Fiber Gummies Warnings
It is not advised to exceed the suggested daily dose. Any person that is on medication should first seek the advice of a medical professional before trying the supplement. Women carrying a baby or still nursing should rather not use it.
Anybody that experiences minor gas problems should reduce* the daily serving. Do not allow children to get anywhere near this product.
Vitafusion Fiber Gummies Testimonials
Vitafusion Fiber Gummies has received 229 customer reviews on Amazon, and the average rating was 4.5 stars over 5. Up to 168 customers gave it a 5 stars while only 9 gave it a 1 star rating.
Christopher Probst "Nessie" who rated the product 5 stars said, of all the fiber products he has tried, this is the one that did not make him produce gases and that continued for a week a half. Obviously he is happy with it, and he has even gone ahead to increase* the daily dose.
Dawn Marakby said that they tasted like regular gummies. He tried it more for its weight management properties, and his experience is that it works very well.
Ivonne Michaels admits that the gummies taste good but that aside they did not do anything to her. Even though she increased the daily intake, it didn't seem to have an effect on her. She did express her disappointment.
Is Vitafusion Fiber Gummies a Scam?
Vitafusion is a recognized company with a reputation to protect. Its product, Vitafusion Fiber Gummies is an American Culinary ChefsBest Award winner. There is no way it can be a scam.
Conclusion
Vitafusion Fiber Gummies is probably a good supplement to supply your body with fiber. It tastes good, and it is affordable. When it comes to weight loss*, do not expect much from it but you can at least hope that it can help you better control your feeding habits.
Trying to find an effective weight loss supplement can be an overwhelming experience. Weight loss supplements often claim to provide outlandish results. Weight loss products should be analyzed based on four key factors: potential to increase metabolism, potential to meet weight loss* goals, potential to promote appetite suppression, and quality of ingredients backed by clinical studies.
Below you'll find some of the most effective weight loss supplements on the market today, in our opinion.
Our Top Rated Diet Pills

Effectiveness In Addressing
Helps Meet Weight Loss Goals
Promotes Appetite Suppression
Effectiveness In Addressing
Helps Meet Weight Loss Goals
Promotes Appetite Suppression
Effectiveness In Addressing
Helps Meet Weight Loss Goals
Promotes Appetite Suppression
Effectiveness In Addressing
Helps Meet Weight Loss Goals
Promotes Appetite Suppression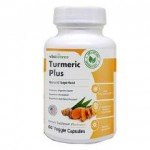 Effectiveness In Addressing
Helps Meet Weight Loss Goals
Promotes Appetite Suppression