In This Review
What is VidaSlim?
VidaSlim is a weight-loss line that includes dietary supplements, meal replacement shakes, herbal teas, and related items. Most products function by speeding up metabolism and initiating fat-burning, leading to rapid weight loss. In addition, they suppress the appetite.
They may also lower levels of cholesterol in the body. In addition, VidaSlim provides additional energy to help keep you active, and some products can reduce anxiety and stress levels.
The VidaSlim USA reviews for this line were pretty positive. The company has consultants who can help you with your weight loss progress and offer products available only to members.
How Does It Rate?
Overall Rating: 3.7
VidaSlim
Brand Highlights
All Natural Ingredients
30-day Refund policy
Heavily Researched
Key Ingredients
Acai Berry Powder
VidaSlim Tejocote Root
White Tea
Pros
VidaSlim weight loss products may speed up your metabolism.
They can help burn fat, so you lose weight rapidly.
Some products could help lower cholesterol levels.
VidaSlim could give you additional energy.
The products may support a stronger immune system.
Cons
Some of the VidaSlim items are on the expensive side.
There is caffeine in some of the products, which could cause sleeplessness.
The flavors for the shakes only include vanilla and chocolate.
---
About the Brand
A company called VitaSlim USA LLC manufactures VidaSlim. They have their headquarters in San Antonio, Texas, and are in the weight loss industry. They have an extensive collection of shakes, supplements, and teas as well as other merchandise. Their weight loss line is made of organic ingredients only.
The idea of the brand is that you have a team supporting your efforts. Following are some of the top of the line:
VidaSlim Supplements – This product includes weight loss ingredients like tejocote root, which is a potent appetite suppressant that helps weight loss by preventing overeating and snacking.
VidaSlim Tranquility – This is an anti-anxiety and stress supplement that makes you feel more relaxed. It may help to prevent emotional overeating.
SlimFit Tea – This detox tea removes toxins from your system and increases your metabolism so your body burns fat rapidly. It can also improve your digestion.
Meal Replacement Shake – These weight loss shakes come in chocolate and vanilla, and they are meant to replace a meal. They are incredibly healthy and filled with vitamins, minerals, and protein.
How Does VidaSlim Work?
Most VidaSlim products contain some caffeine, which can boost the metabolism and put the body into a state called thermogenesis, where it burns fat rapidly. This could lead to steady weight loss. In addition, caffeine helps to break down fat cells and may stop new ones from developing.
A study published in the American Journal of Clinical Nutrition[1] found that caffeine sped up the metabolism in both obese and normal-weight individuals. Still, there was more fax oxidation in people of average weight.
Ingredients like tejocote root fill up your stomach, so you have less of an appetite. This could prevent you from overeating and assist in your weight loss efforts. According to a review in the Journal of Medicinal Food, there are other ingredients like resveratrol that help lower cholesterol levels.[2]
This product is rich in antioxidants, which kill harmful free radicals in your system and lower oxidative stress. This strengthens the immune system and overall health.
What is VidaSlim Made of?
Here are some of the primary active VidaSlim ingredients:
Acai Berry Powder
– This powder comes from a purple fruit that grows on acai palm trees, which are native to the rainforest. They are very high in antioxidants, which support immunity and general health. They are also high in fiber, which helps suppress the appetite and improve digestion.
A study in Nutrition Journal[3] found that acai reduced the risk of metabolic disease in overweight subjects.
VidaSlim Tejocote Root
– This comes from the Crataegus Mexicana tree, which grows primarily in the Mexican mountains. It contains a gelatinous substance called pectin, which expands in the stomach and fills it, so your appetite decreases. This may lead to weight loss.
An article in the Journal of Pharmacogenomics & Pharmacoproteomics[4] examined this root's biological parameters and antioxidant benefits.
White Tea
– This tea comes from the Camellia Sinensis plant, like green tea. It's very high in antioxidants, which is healthy and can boost immunity. It also contains caffeine, which could boost metabolism, burn fat, and help you lose weight. It also helps break down fat cells and prevent new ones from forming.
A study published in Nutrition and Development[5] confirmed that white tea can inhibit fat formation.
SEE ALSO – Resurge Reviews and Keto Go-Fit Reviews
Results
VidaSlim reviews are sufficiently good before and after photos are displayed on the website. But we have come across plenty of feedback on the internet. The ratings posted on social media pages show that, in general, buyers are satisfied with the platform and its offerings and quality of services.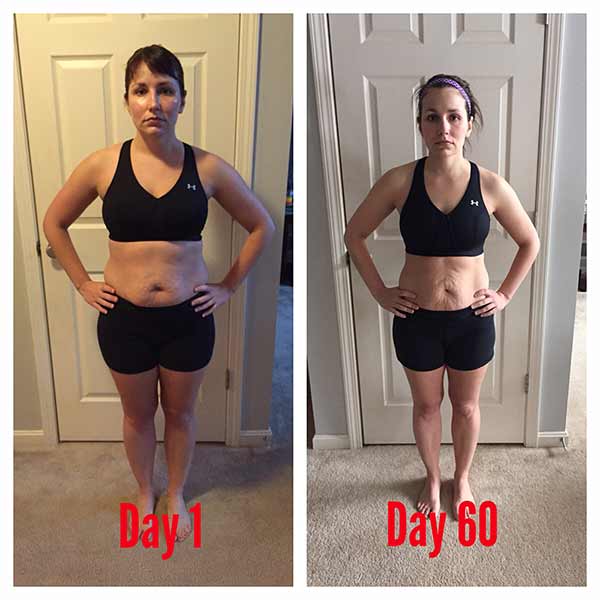 Some customers share that the drugs played a key role because they consumed inadequate doses in their weight loss process. In comparison, a few of them offer a terrible rating of the product. We have noticed feedback from customers who seem pleased with the site's quick distribution and responsive customer service.
SEE ALSO – Skinny Brew Review and TLC Resolution Drops


FAQs
Q: Does VidaSlim Really Work?
A: These products include ingredients that should speed up your metabolism and put you into a fat-burning state. This should help you lose weight, especially if you follow a healthy diet and are physically active.
Many VidaSlim Plus reviews were positive, and users said they lost weight and gained more energy. However, others noted that VidaSlim results in little weight loss.
Q: Are There Any Vida Slim Side Effects?
A: If you have a caffeine allergy or are breastfeeding, this product is not for you. Even though most of the products are normal, there are several side effects (most caffeine-related). Some side effects are jitters, rapid heart rate, insomnia, sore stomach, abdominal pain, vomiting, and skin rash.
Q: How Long Does it Take for VidaSlim to Work?
A: These are weight loss products that should help you burn fat and take off the pounds, but the effect will differ for each individual. It depends on your body type and metabolism, and it also depends on your lifestyle. You'll lose weight much faster if you follow a healthy diet and exercise regularly while using VidaSlim.
Q: Where Can I Buy VidaSlim?
A: The primary place to buy VidaSlim weight loss products is on the manufacturer's official website and their health consultants.
You can get additional products from consultants if you become a member. There are a few other online retailers which offer some of the items. There's no VidaSlim Amazon or VidaSlim Walmart.
Q: How Should You Take VidaSlim?
A: There are a number of different products in the VidaSlim line, including weight loss supplements, teas, and meal replacement shakes. Each item has its own set of instructions provided on the label. Ensure you follow the directions carefully and don't take more than the recommended dosage.
Q: How long before you start seeing VidaSlim results?
A: According to the official website, as you know by now, everyone's VidaSlim journey is unique, and some see results sooner than others. Not to be discouraged; your time will come. Have patience! Results typically take 2-3 months before you notice visible changes. You will notice inches lost before lbs. This is great as actual fat is being removed from your body. Trust the process; the best transformations take time. For some of VidaSlim's customers, it does take 3+ months to see results, hang in there and prioritize your water and potassium intake.
Q: How Much Does VidaSlim Cost?
A: You can get VidaSlim products on the official website, and there are some items for sale on a few other sites. Here are the prices of the weight loss products:
VidaSlim Weight Loss Pills 30 Day – $35
VidaSlim Pills 90 Day – $85
VidaSlim Plus 30 Day – $45
VidaSlim Plus 90 Day – $95
Hydroboost – $27
VidaSlim Tranquility 30-Day – $50
SlimFit Tea – $40
VidaSlim Herbal Combo Tea – $25
Vitality Tea – $25
Meal Replacement Shake, Vanilla – $80
Meal Replacement Shake, Chocolate – $80
Shake N Go Vanilla 10 Pack – $40
Shake N Go Chocolate 10 Pack – $40
Shake N Go Combo 10 Pack – $40
SlimBoss Coffee – $45
Q: What is VidaSlim's Return Policy?
A: The company has a 7-day return policy. If you're unhappy with VidaSlim, return the products to the company within 7 days of the purchase and request your money back. The manufacturer reserves the right to make the final decision regarding whether you're eligible for a refund.
Q: Is VidaSlim FDA Approved?
A: No. Natural dietary supplements do not require FDA approval.
Q: Is Vidaslim Good for Any Age?
A: These drugs can have serious health risks and side effects. If you're curious about medication or supplements for your kid, talk with their doctor. Many overweight teens experiment with over-the-counter weight loss pills.
Q: Does VidaSlim Offer a Free Trial?
A: There is no free trial on the manufacturer's official website for VidaSlim. All the products are one-time purchases and don't have an auto-shipment program.
Q: What Does Vidaslim Tejocote Root Do?
A: According to a company website, "Raiza de tejocote" or "root" Mexican hawthorn (apparently dried and pulverized fruit) has a variety of claimed beneficial effects, including "weight reduction," "obesity reduction by removal of body fat."
Q: Does Vidaslim Have the Same Effects During Menopause?
A: The product is effective if you are consistent and take it daily without a break. You should take it for at least six months for the best visible results. The results are surprising; you will be pleased. As with any natural treatment, it must be suspended immediately if you present intolerance to the product.
You May Also Like – Slimming Gummies Reviews and Vibrant Enhanced Keto Reviews
Q: Is Tejocote Root Fda Approved?
A: One of the sites (www.alipotecus.com) and its YouTube™ videos in both English and Spanish (Alipotec, 2018) mention that the "Raíz de Tejocote" (Mexican hawthorn root) "is approved by the Food and Drug Administration (FDA) of the United States", and feature the official FDA logo. However, a search within the official FDA website using the keywords in English and Spanish: "crataegus", "tejocote", "Raiz de tejocote", "Mexican hawthorn root", and "aliphatic" did not reveal any evidence to confirm this statement (FDA, 2019).
What Do the Reviews Say?
Amazing!!
I've only been on VisaSlim for 37 days, and I have seen such an amazing change! I have already lost 10 lbs!! I eat healthily, but I don't work out, but I'm going to start!!
-Ariel Georges
VidaSlim Review – Conclusion
VidaSlim is a line of organic weight loss products, including supplements, teas, and meal replacement shakes in chocolate and vanilla. Most products work by speeding up metabolism, leading to fat and weight loss. They also provide extra energy, helping you to be more active, and they may reduce feelings of stress.
The VidaSlim weight loss review postings were pretty good, although they offered various opinions. Most users said they did lose weight steadily using the VidaSlim line, and many reached their goal weight. People found the consultants helpful. Others didn't find the product helpful, as there were some VidaSlim bad reviews. The difference may lie in their diet and exercise level while using this product.
Multiple lawsuits have been filed against many dietary supplement companies by their users who suffered side effects. Before starting with VidaSlim, we suggest you try to find Vidaslim Lawsuit on the internet to be sure it's safe.
The products could cause some mild VidaSlim side effects. If you experience uncomfortable symptoms, discontinue the use of VidaSlim immediately. Before you start using these weight loss products, see your doctor and make sure they are medically suitable for you.